Do you want your Halloween party to set the bar and impress all the guests, then you want our recipes for Little Monster Halloween Mocktails. A sweet, layered, festive drink- these will appeal to all of your guests!
"Shared with permission from Meaghan at 4SonsRUs.com"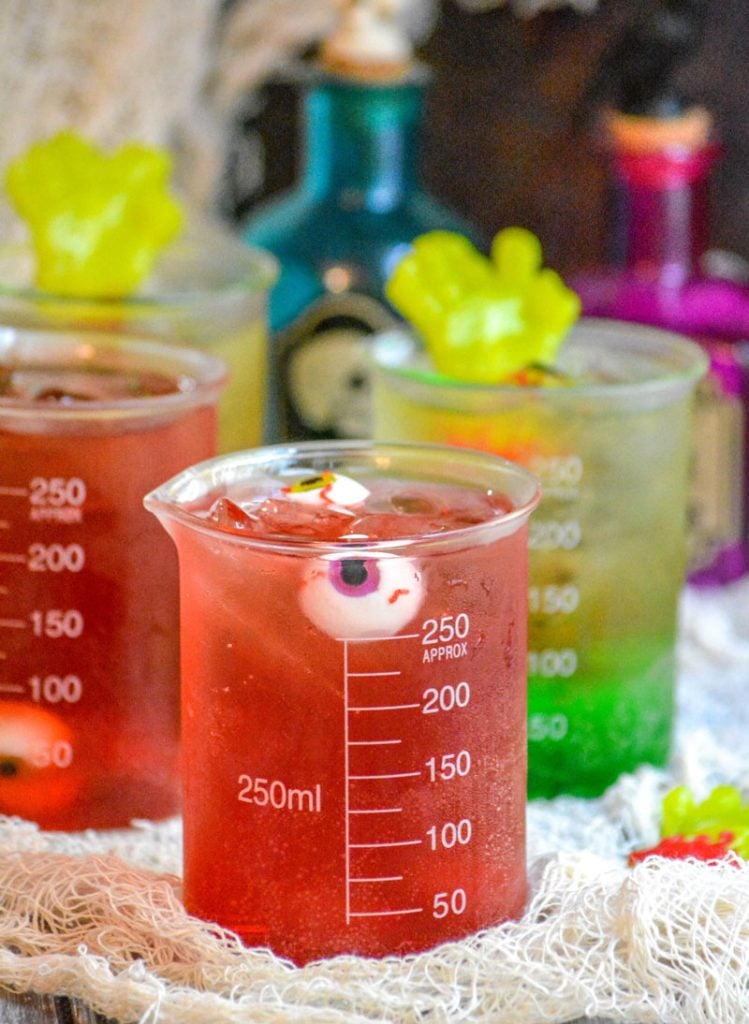 Sometimes I feel like little ones get left out of the planning when it comes to drinks for a party, especially fun and exciting drinks that you might make for a Halloween party.  All of the bells and whistles come out for cocktails for Halloween but what about the kids? Normally it's just water, juice or soda….right?
…