Whip up some of these super easy Mummy Cookie Bites for your Halloween party! Don't worry, you don't even have to turn the oven on for these tasty bites!!
"Shared with permission from Liz at EatMoveMake.com"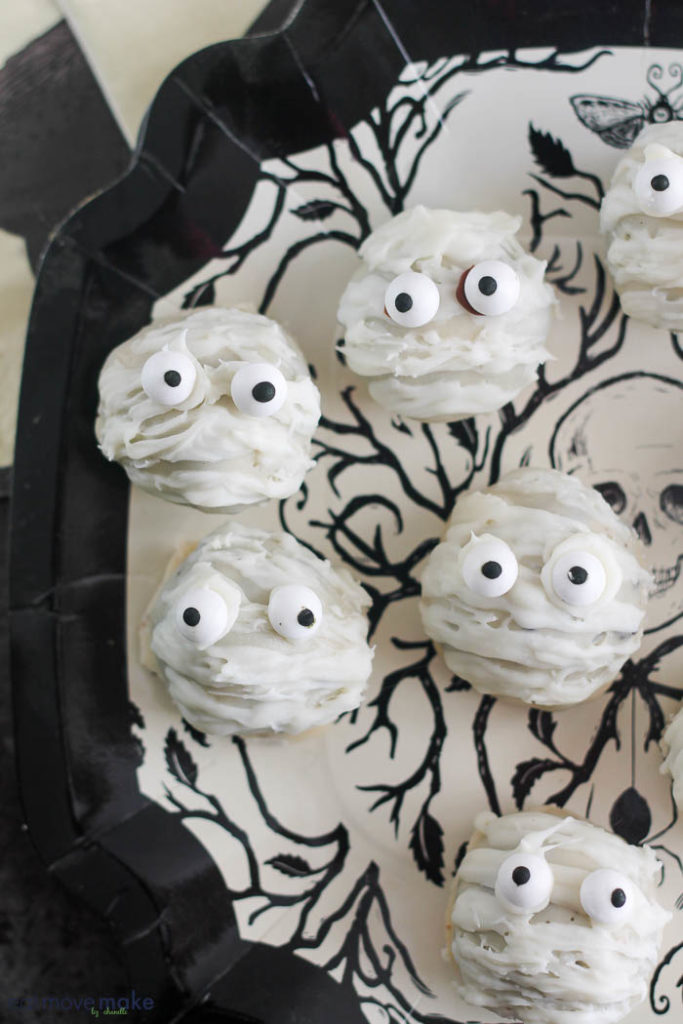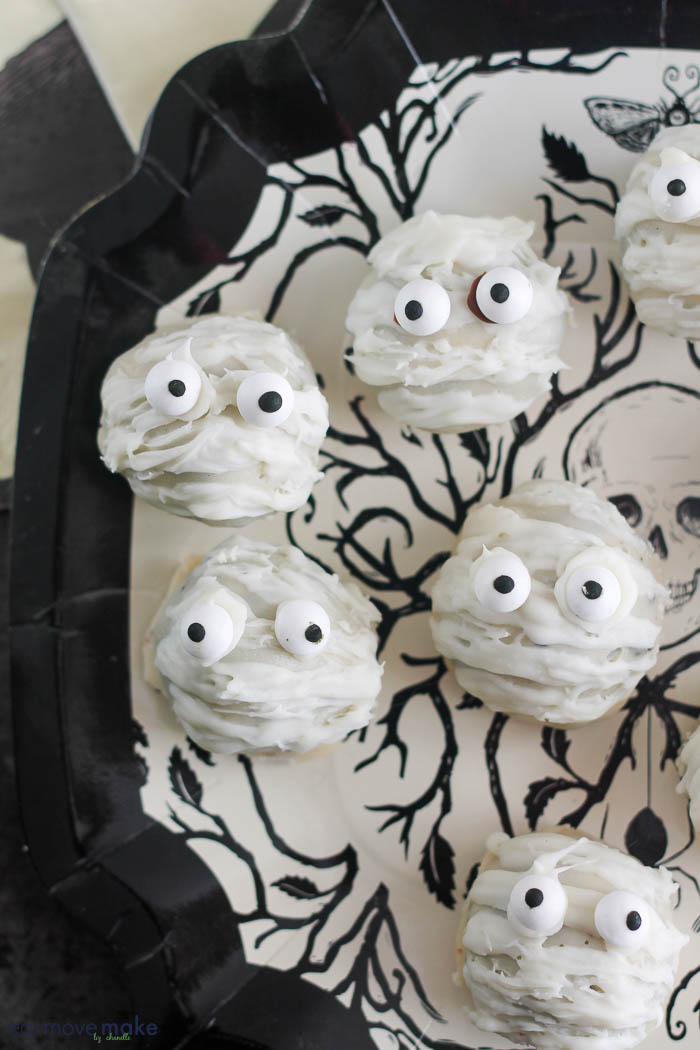 No bake cookie treats are one of my favorite types of desserts. Mainly because they're super easy to make AND because you don't have turn the oven on. That's right, you can make these handsome mummies without having to think about the oven or a cookie sheet.
…