Halloween will be here before you know it. Get your little ghouls & goblins in the spirit of things with a big batch of this quick & easy Two Layer Monster Fudge. It's an adorably spooky dessert that will have all the monsters (old & young) crowding around the treat table.
"Shared with permission from Meaghan at 4SonsRUs.com"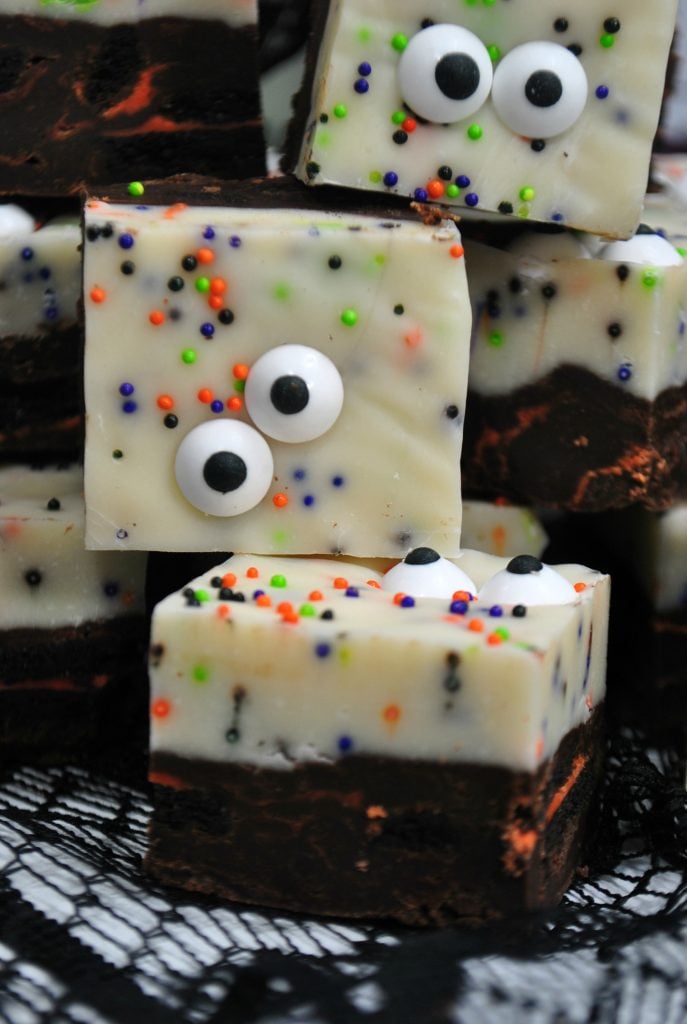 Not only is this Monster fudge super easy to make but it's also super cute! I love all kinds of Halloween treats but now that I have a little one around I try not to make anything too scary! This Two Layer Monster Fudge is perfect for little ones and grown ups alike!
I also love this monster fudge because it reminds me of my favorite, Spooky Eyeball Fudge Brownies! They actually use the same candy eyes that you can find at most hobby and craft stores!
You can even order them online if you're having trouble finding them in stores! Or if you want to try your hand at making homemade candy eyes, my friend Renee has a Homemade Royal Icing Eye Tutorial on her blog that you might like!
Did I mention that this monster fudge has Halloween Oreo cookies broken up in it? I don't know anyone that doesn't love Halloween Oreo cookies!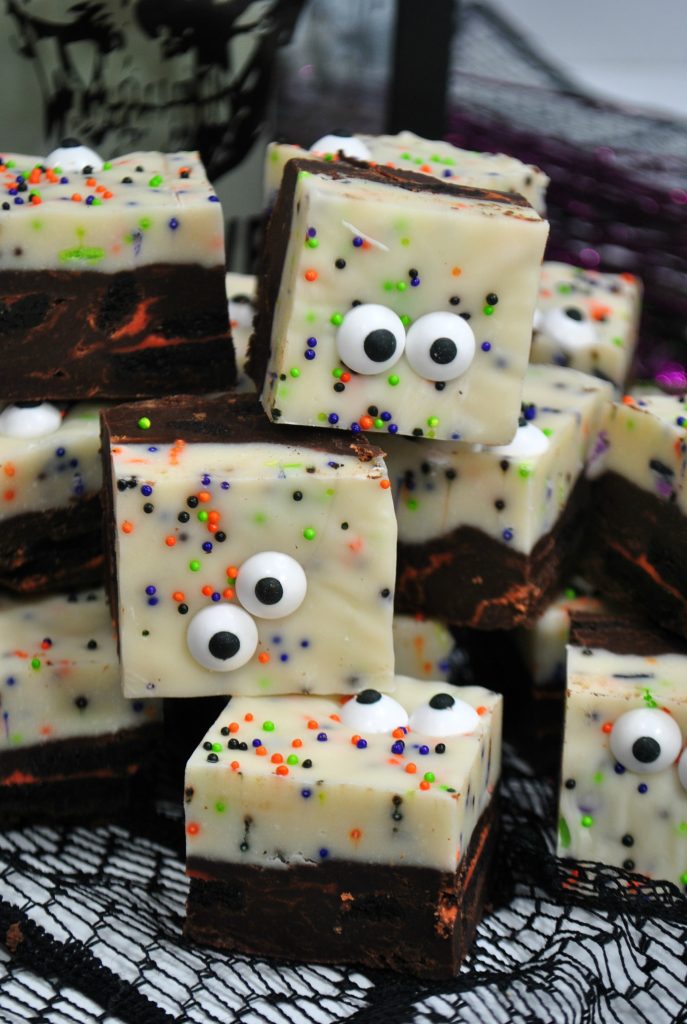 Want more monster recipes? Grab them here!
Two Layer Monster Fudge
Meaghan says,

This is the cute kinda spooky treat I'm all about, although the teens are particular to the gory blood/guts and zombie-ish style. We all agreed, it was delicious, especially combining two different fudge flavors into one sweet bite.


Reposted with permission from Meaghan at 4SonsRUs.com

Meaghan blogs at 4SonsRUs.com – She is a proclaimed, proud pickle snob and cheese lover. Aside from that, she is also the mom to 4 busy boys, elementary school through college aged.
Find Meaghan on Facebook, Twitter, and Instagram

Love it? Pin it!