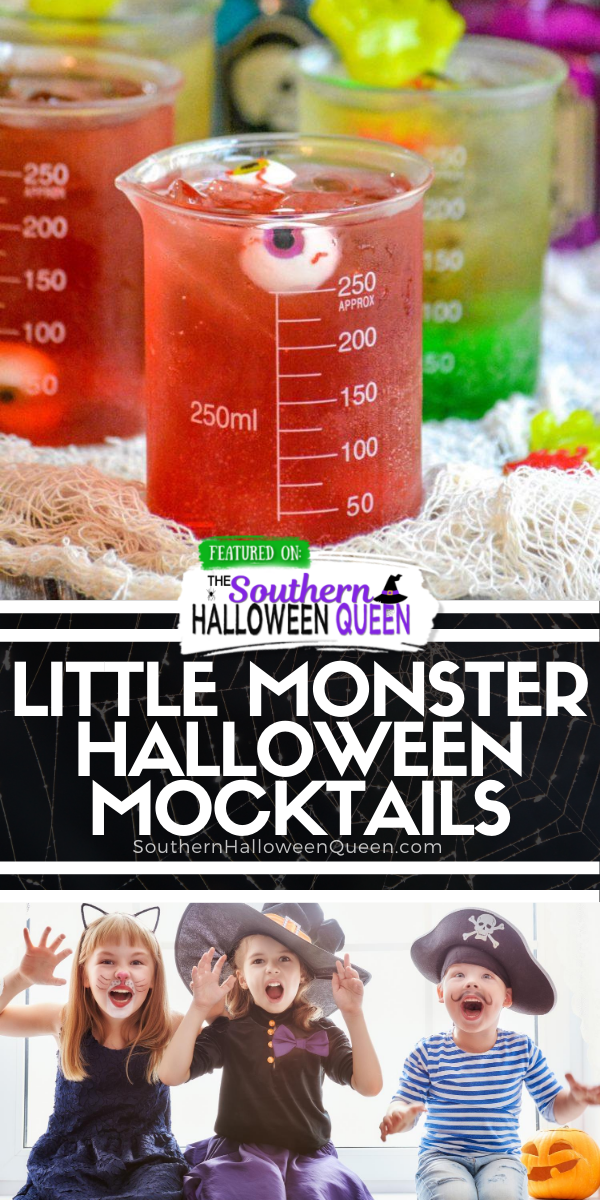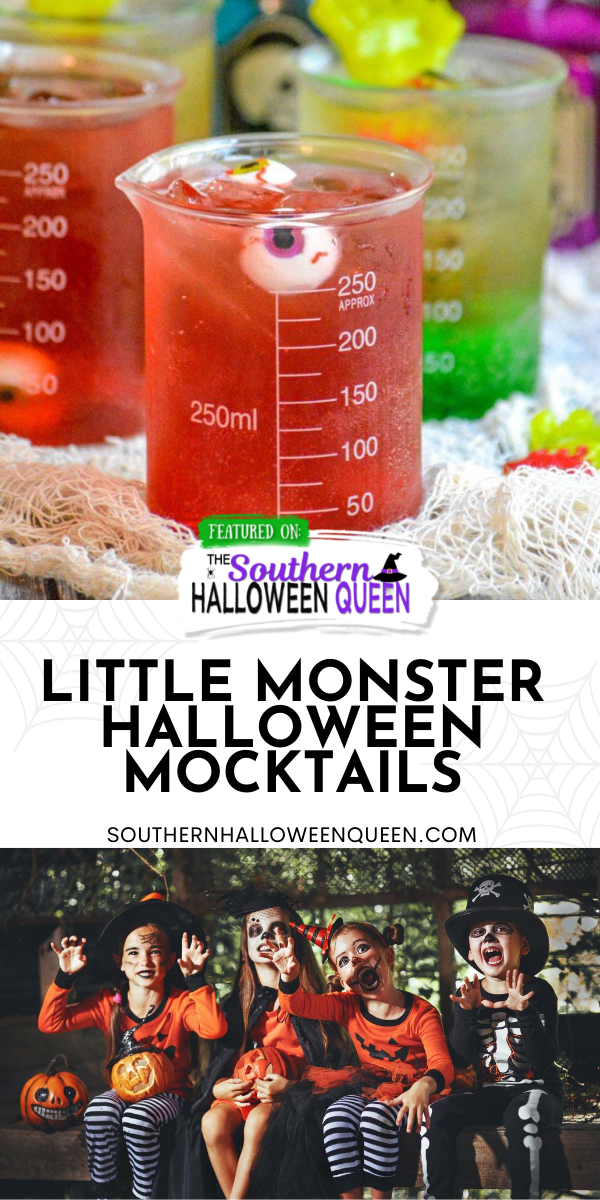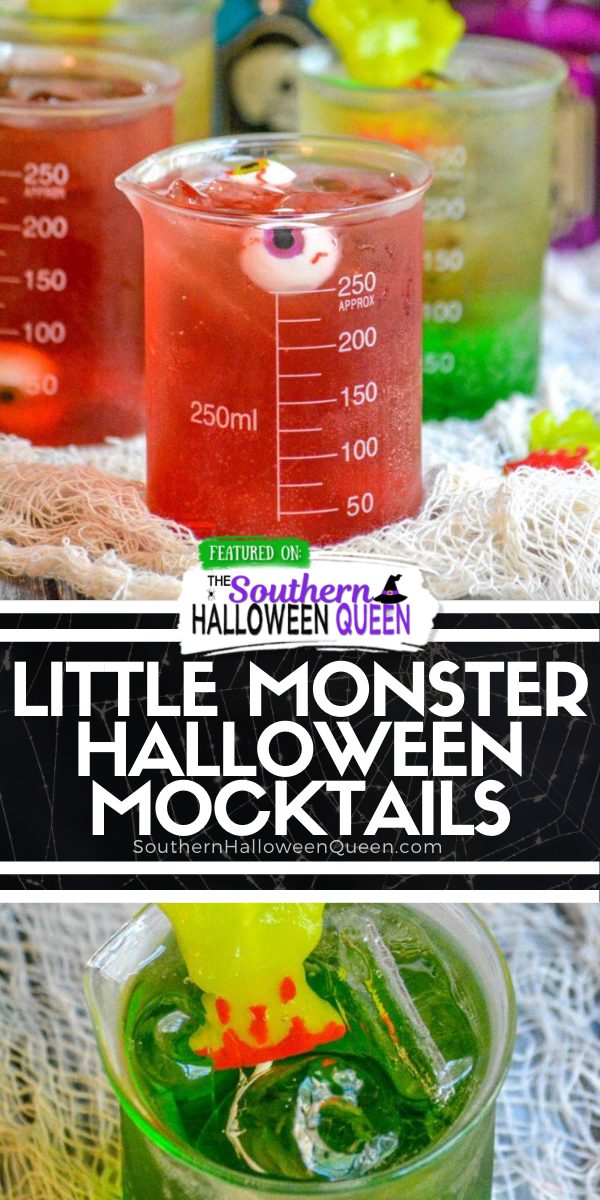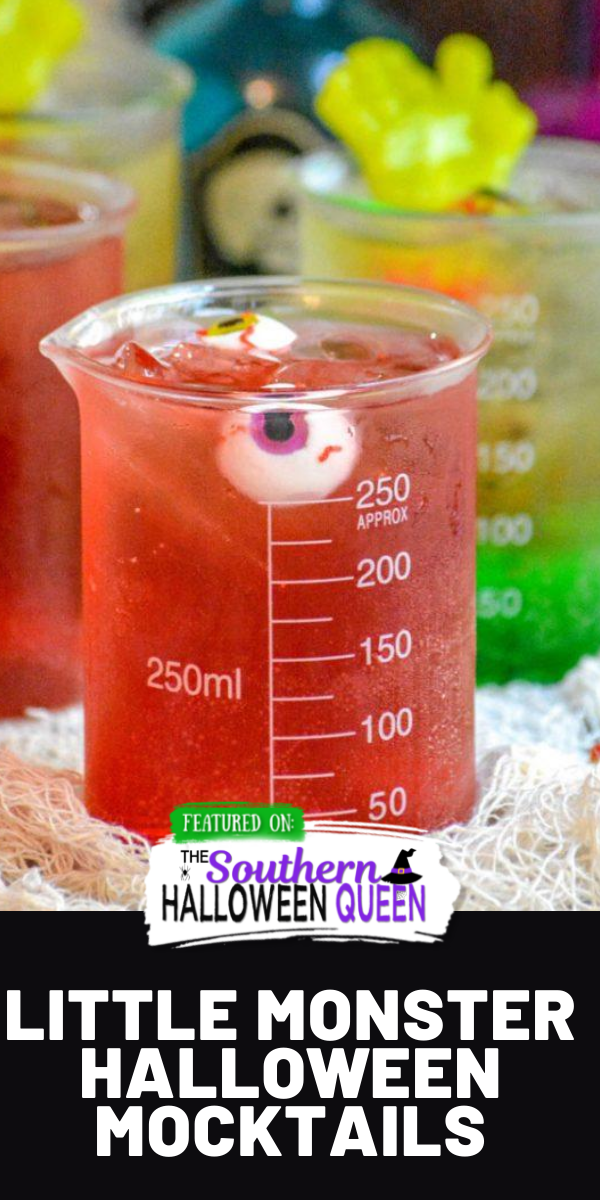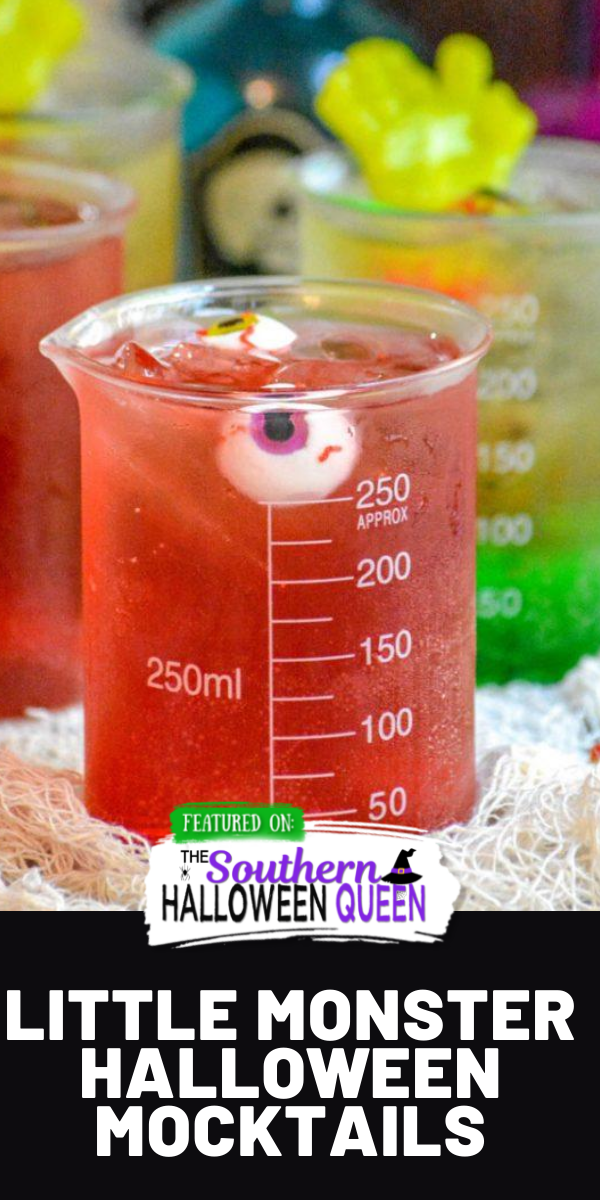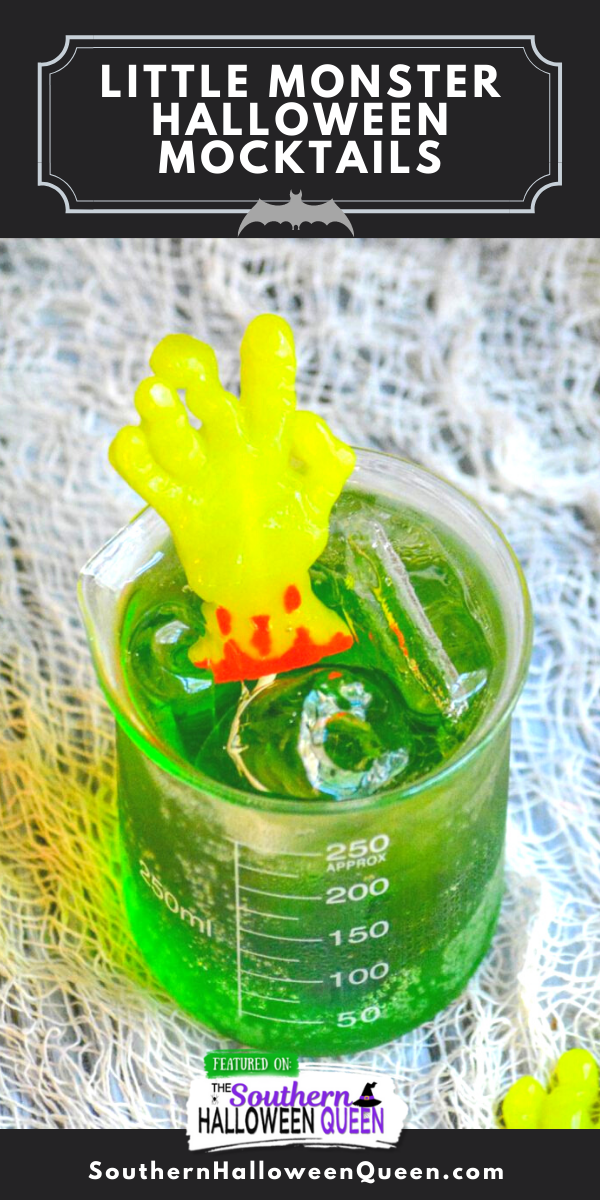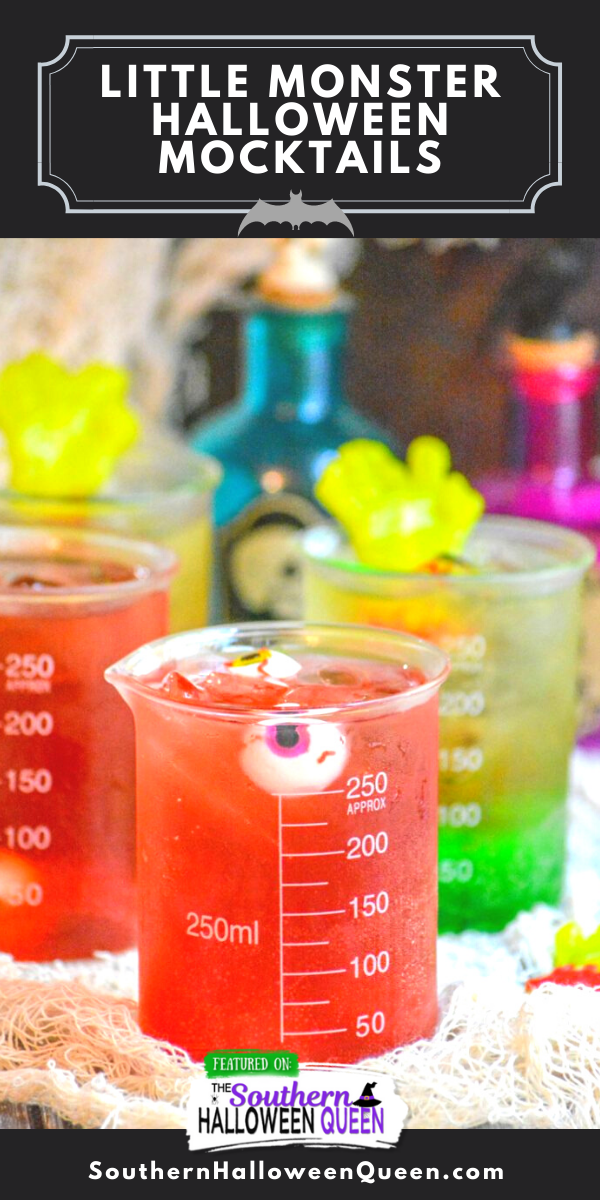 Do you want your Halloween party to set the bar and impress all the guests, then you want our recipes for Little Monster Halloween Mocktails. A sweet, layered, festive drink- these will appeal to all of your guests!
"Shared with permission from Meaghan at 4SonsRUs.com"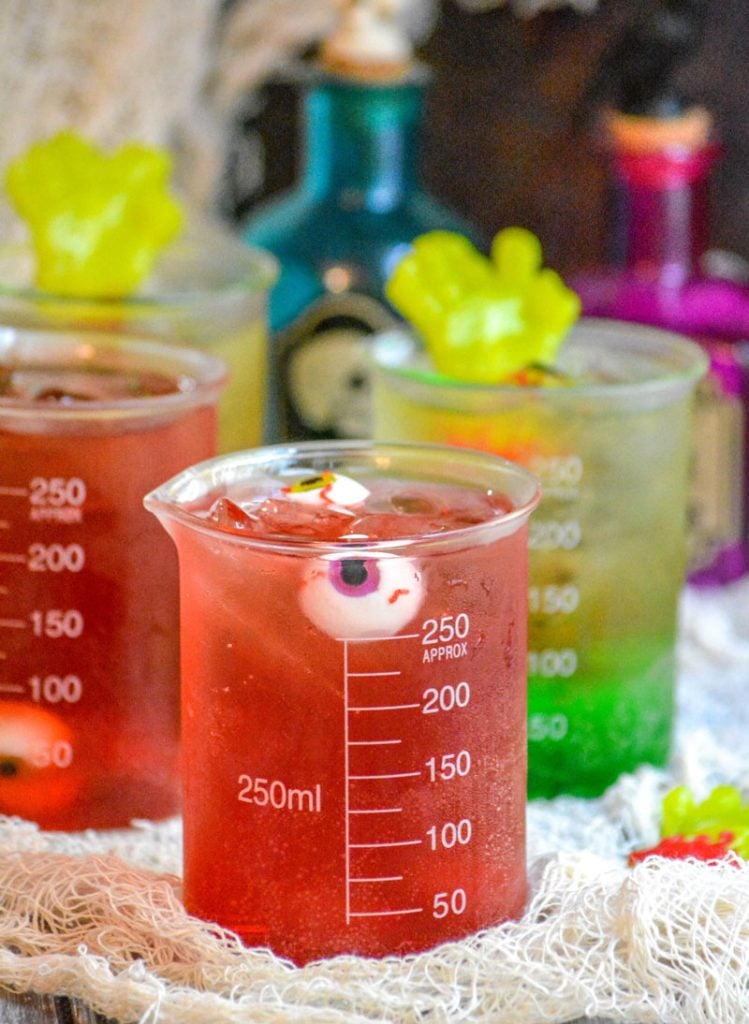 Sometimes I feel like little ones get left out of the planning when it comes to drinks for a party, especially fun and exciting drinks that you might make for a Halloween party. All of the bells and whistles come out for cocktails for Halloween but what about the kids? Normally it's just water, juice or soda….right?
I've seen Creepy Eyeball Martinis and Liquid Ghost Halloween Cocktails but drink options for kids at parties sometimes seems a little flat. That is until these Little Monster Halloween Mocktails showed up!
These Halloween mocktails are creepy and spooky looking just like adult Halloween themed drinks but they're made for kids! Plus, these Halloween kid drinks are topped with gummy eyeballs and zombie hands for a extra creepy Halloween touch!
Meaghan actually shared two Halloween mocktails on her blog in the post, one is a Vampire's Delight and one is called Zombie Juice! Which one do you think your kids would like the most?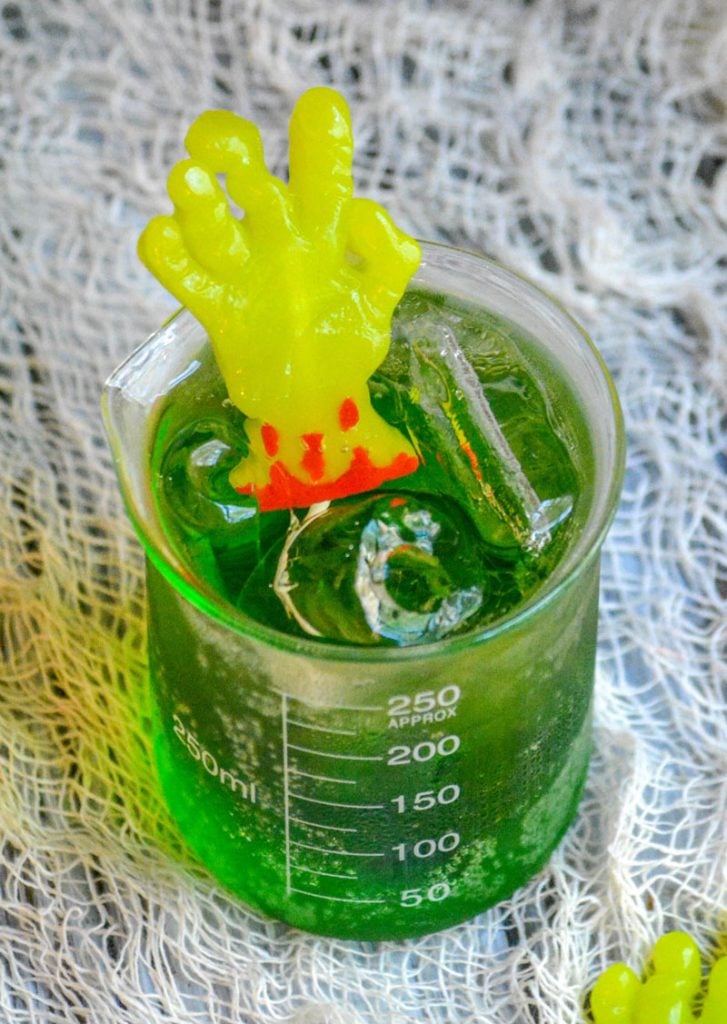 Little Monster Halloween Mocktails
Meaghan says,

Zombie Juice may not sound all that appealing to you or I, but trust me- tell your kids about it, and they will be chomping at the bit to give it a sip.


Reposted with permission from Meaghan at 4SonsRUs.com

Meaghan blogs at 4SonsRUs.com – She is a proclaimed, proud pickle snob and cheese lover. Aside from that, she is also the mom to 4 busy boys, elementary school through college aged.
Find Meaghan on Facebook, Twitter, and Instagram

Love it? Pin it!