This Creepy Grim for Halloween is going to be perfect for guarding the house and welcoming all of those little Trick-or-Treaters!
"Shared with permission from Liz at HoosierHomemade.com"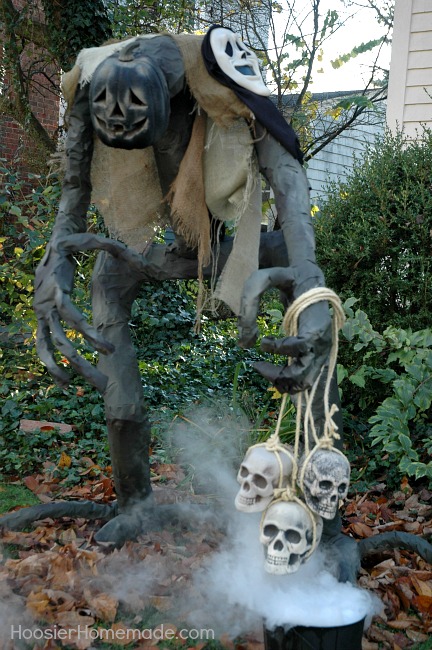 This Creepy Grim for Halloween is the perfect Halloween decoration! He would be absolutely perfect in front of a house or hiding on a porch this year!
Scary and Spooky, just like a Creepy Grim for Halloween should be! – Angie, Southern Halloween Queen
When I saw this Creepy Grim on Liz's blog, he immediately reminded me of the Halloween grims that my friend Andi and her husband make and put out each year for Halloween in something they call "Grim Hallow".
Then when I jumped over to Liz's blog to read more about her Creepy Grim for Halloween, I saw that she was inspired by Andi and Jonathan's Grim Hallow!
How fun is that!
I'm thinking that we might have to make our own grim this year!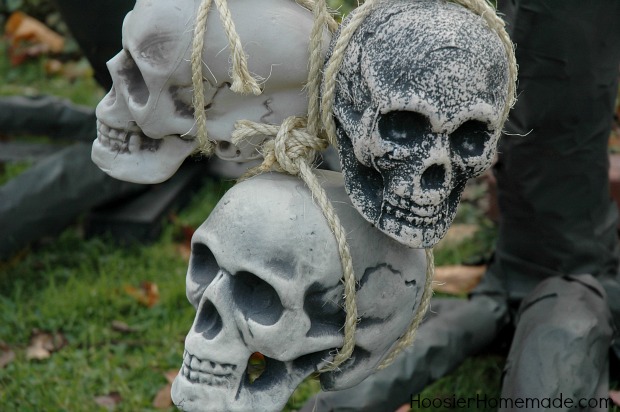 Liz says,

This Halloween we wanted to build something especially scary. After some looking and planning we decided on Grim: a monster inspired by old stories of monsters and head hunters.


Reposted with permission from Liz at HoosierHomemade.com

Liz blogs at HoosierHomemade.com – Liz blogs over at Simple Easy Creative by Hoosier Homemade. She's created a new kind of online lifestyle magazine, one that takes it's inspiration from the best of Midwestern traditions and makes them new, modern and inspiring. Decorating, DIY projects, parties, gardening, good food, family and fun!
Find Liz on Facebook, Instagram, Pinterest and Twitter