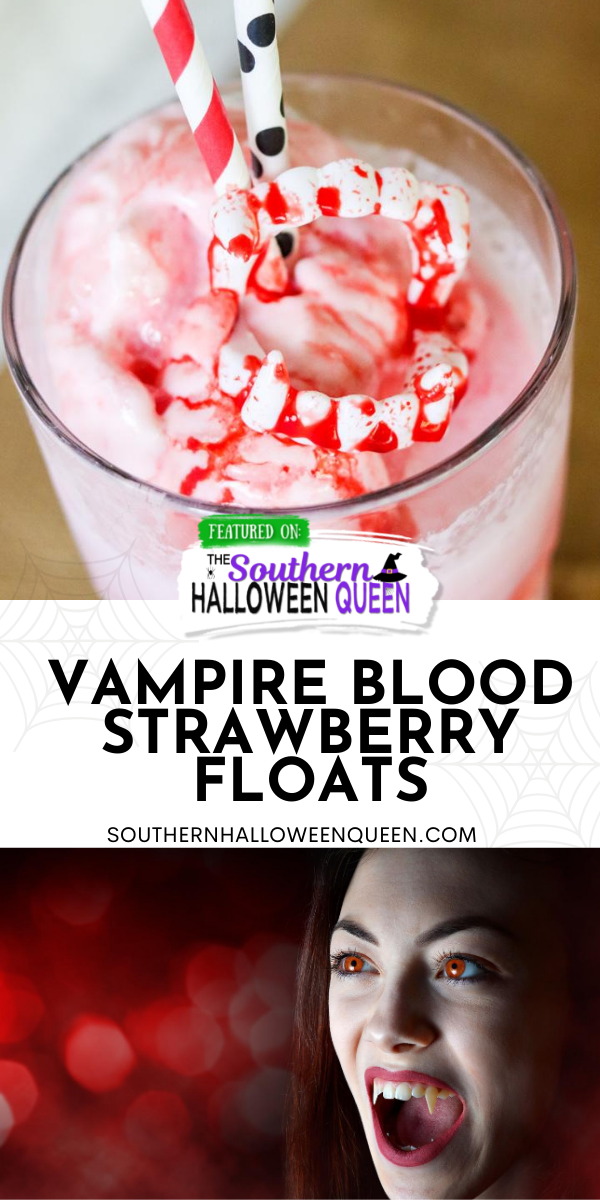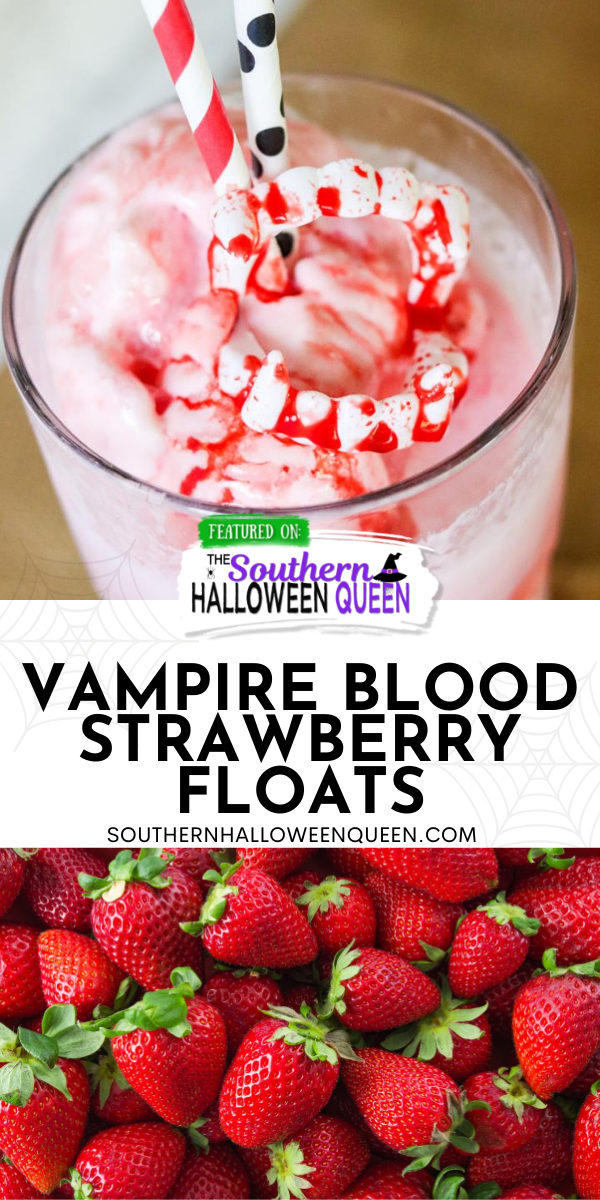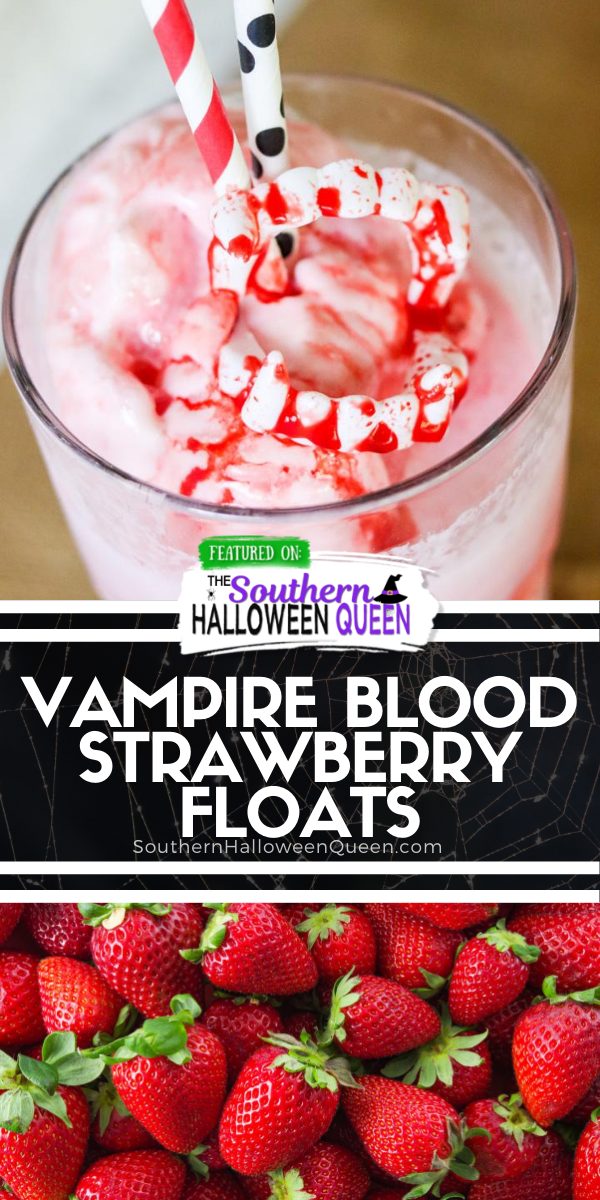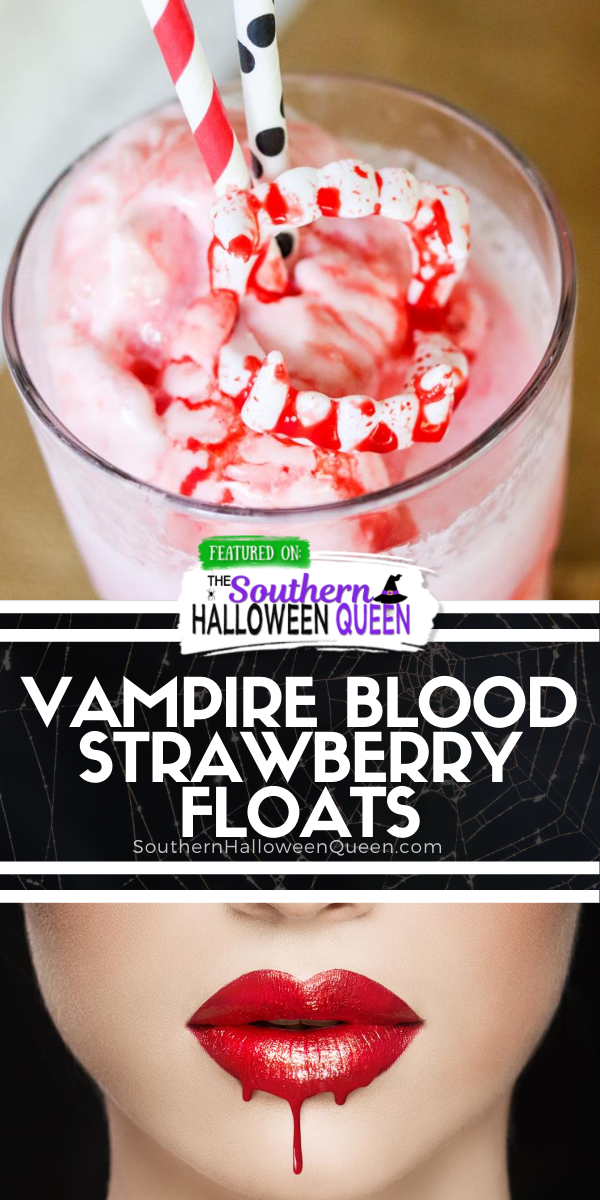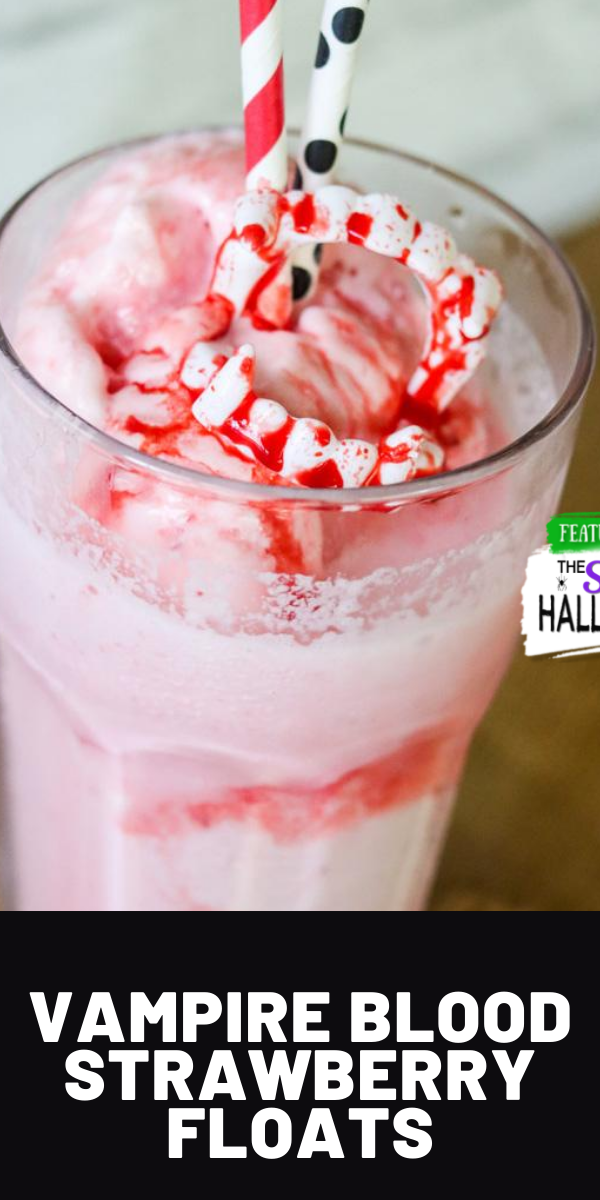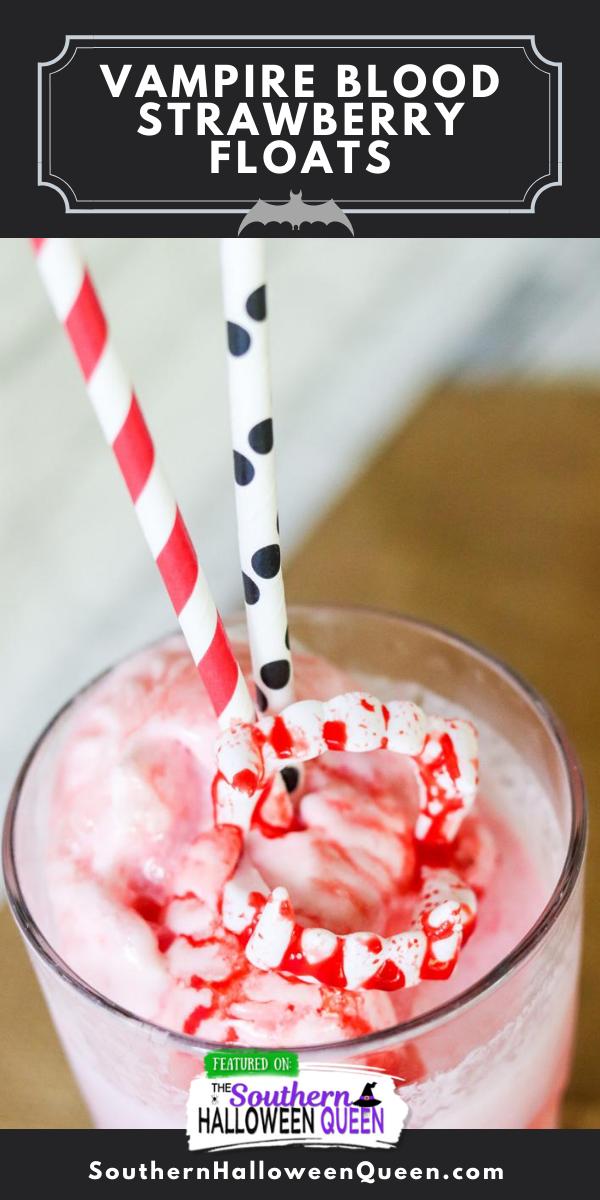 These Vampire Blood Strawberry Floats aren't anything to be scared of! They're homemade floats with edible blood which makes them perfect for Halloween!
"Shared with permission from Nicole at DailyDishRecipes.com"
I love any and all things that have to do with Vampires! So it's no surprise that I fell in love with these Vampire Blood Strawberry Floats that Nicole made as soon as I saw them! Plus, I love strawberry too!
Sometimes Halloween can still feel like summertime outside and that's when you need a cold Halloween themed drink to cool you down. That's where this Vampire Blood Strawberry Float comes in. It's easy to make, taste like strawberry heaven but it's got a bit of a bloody wicked side too.
You can grab fake pairs of vampire teeth like the ones pictures almost anywhere around Halloween time. I've seen them at the Dollar Tree, Target and a few other stores. Or you if you like to shop online I know that you can order white vampire teeth from Amazon!
So don't let a little left over summer heat keep you from getting into the Halloween spirit! Grab a glass and mix up a homemade Vampire Ice Cream Float for you and all of your batty friends! I know they'll probably love them too!
Plus, once you've made your drink you have fun vampire teeth to play with!
Vampire Blood Strawberry Floats
Nicole says,
These are literally a basic, but very delicious Strawberry Float, with homemade edible vampire blood.


Reposted with permission from Nicole at DailyDishRecipes.com

Nicole blogs at DailyDishRecipes.com – She blogs with her daughter, Brielle and they're Midwest girls, with a little south in their hearts.
Find Nicole and Brielle on Facebook, Twitter, and Instagram

Love it? Pin it!