Creamy and rich homemade white hot chocolate gets a Halloween twist with little marshmallow ghost with this spooky Melting Ghost Hot Chocolate!
"This post/recipe originally appeared on my main blog BigBearsWife.com for #HalloweenTreatsWeek"
We did an entire week dedicated to Halloween recipe on BigBearsWife.com last year and 29 other awesome blogs participated on their blogs as well! When you're done getting the recipe for this Melting Ghost Hot Chocolate scroll down to see everyone else's Halloween recipes!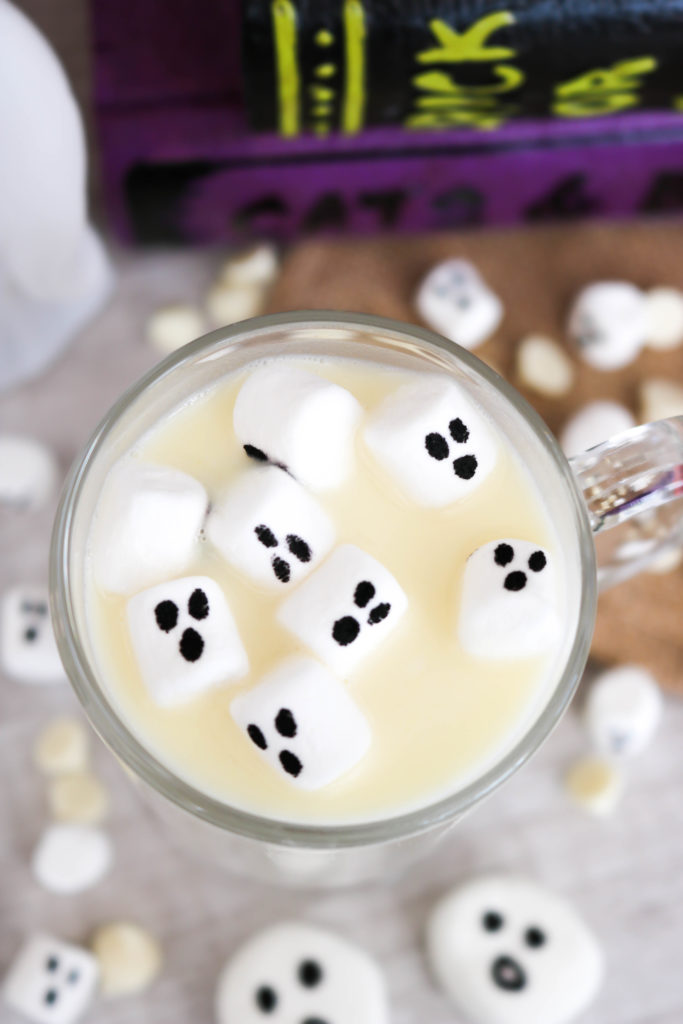 I've hosted quite a few online events like this ( #SummerDessertWeek & #EasterSweetsWeek ) but I think #HalloweenTreatsWeek is the BEST because….well…because it's Halloween themed! Y'all know how much I love Halloween. I even started a Halloween blog just for Halloween recipes!
Not only am I crazy for Halloween but I also love Hot Chocolate. In the past, I've combined these two loves to create my famous Melting Witch Hot Chocolate and the creepy tasty Vampire Hot Chocolate recipe.
Now for #HalloweenTreatsWeek I've got a new Halloween Hot Chocolate recipe for y'all.
Melting Ghost Hot Chocolate! This Halloween hot chocolate is a just a simple homemade white chocolate hot chocolate with mini marshmallow ghosts!
When I was first working on my ideas for this Melting Ghost Hot Chocolate I thought of using storebought marshmallow ghosts or maybe chocolate ghosts.
Then I thought that simple marshmallow ghost would be best because I wanted this to be a delicious but easy to toss together Halloween drink. So homemade white hot chocolate and easy mini ghost marshmallows made the cut!
After I made this Melting Ghost Hot Chocolate and photographed it, I did something that no blogger should do. I searched for "Ghost Marshmallows" to see what other people have used for ghost marshmallows in Halloween desserts so that I could make some suggestions in my post on what else y'all could use for ghost in this Melting Ghost Hot Chocolate.
That's when I saw it. Halloween hot chocolate from Family Fresh Meals….her hot chocolate was just regular hot chocolate but it has the same little marshmallow ghost and my heart cried a little. So even though I hadn't seen hers before I made mine, my blogger heart wouldn't feel right if I didn't link to her since she did make those cute little mini marshmallow ghosts years ago.
I've got a recipe below for the homemade whipped cream that I use for my hot chocolate recipes.
These little mini ghosts are great just floating around in the homemade white hot chocolate or on top of homemade whipped cream.
Also, if you wanted to change it up you can make the faces on big marshmallows with an edible marker too! I think I like the mini marshmallow ghosts the best but the big ones are pretty neat too.
SPONSORED ITEMS USED IN THIS RECIPE:
Melting Ghost Hot Chocolate (Homemade White Hot Chocolate)
Love it? Pin it!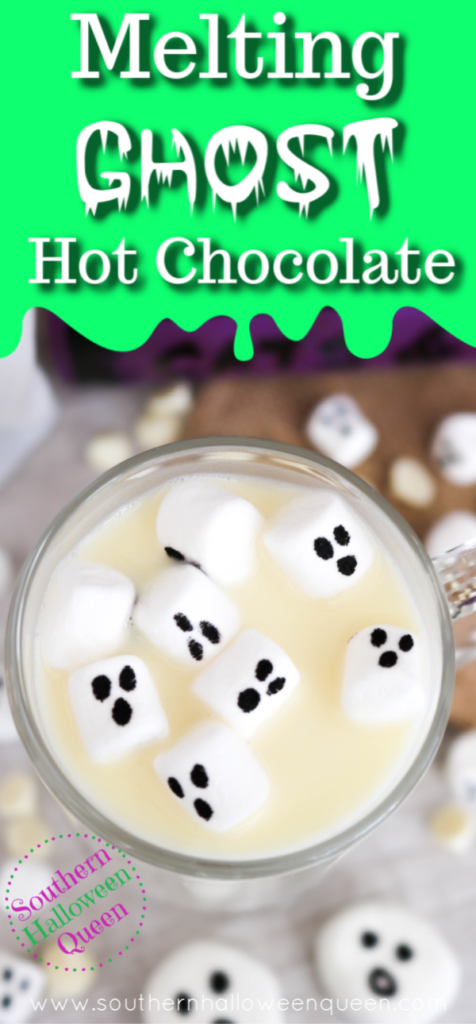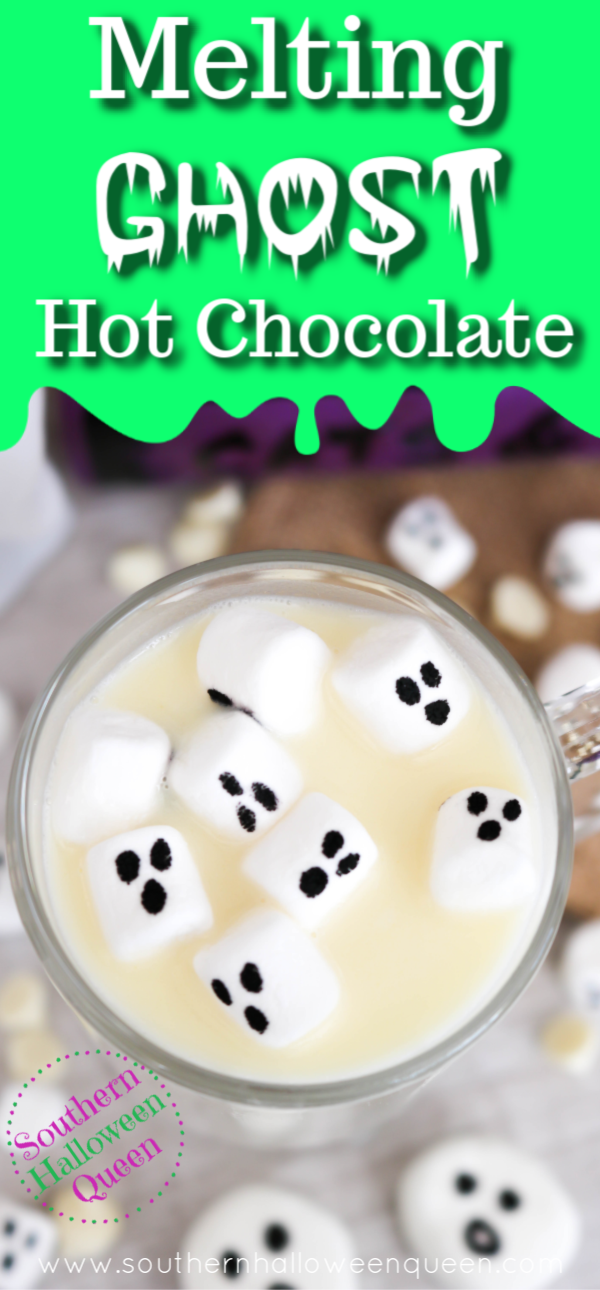 Check out the amazing #HalloweenTreatsWeek recipes from our bloggers today!