Boo to YOU, Happy Halloween!
It's HERE! Halloween is here!! I'm so in love with this day! I'm determined not to lose the magic of things like Halloween as I grow older! I may not have kids (yet) but I still don't want to give up that magic! So I will continue to dress up each Halloween and embrace it each and every year!
Now in the past, my costumes have always been "dark"….except for one year I was a Sailor Girl and felt totally weird as the "sexy costumes" are just NOT for me! When I was growing up I was ALWAYS a witch or a vampire! At least my parents didn't have to spend a fortune on costumes since I re-used the same one over and over! haha
This year, however, I embraced my Disney Side! Any Guesses? haha Um yeah, that was probably a dumb question… I know. haha.
So I am NOT one of those people that's willing to spend $50-$80 on some costume that has less fabric than a baby bodysuit, so I try to "make" my own with what I have at home!
This is how I did my Minnie Mouse Costume this year!
Here is my whole Costume, ok not the best picture of the whole costume but it will do. 🙂
Let's start from the top to the bottom. This costume is so ridiculously easy!
These Minnie ears are from my trip to Disney a year or so ago. BUT if you don't have Minnie ears all you need to do it buy a black headband, cut out two black circles from cardstock and then clue (hot glue) the ears and a red bow to the black headband.
For my makeup today I just put on my normal makeup but I used a few extra coats of my 3D Fiberlash‬ Mascara on and then painted my nose with some black Halloween Makeup that I got from Target. I also put a little white "shine line" on one side of my nose to give it a "cartoon look" BUT the white didn't show up too well. Oh well!
Next, I wore this cute chunky bead Minnie Mouse Necklace that I bought from Rainbow Sparkle Necklaces! I'm 100% in LOVE with this necklace.
For my "Minnie Skin" haha, I just wore a black shirt, black capri yoga pants (rolled up) and black tights. Then I tied a Minnie Mouse apron on! Now I have my Minnie Mouse apron from my trip to Food Blog Forum (Disney gave them too us)
BUT if you can't fine one that looks like this just use a red apron and glue white card stock circles onto it! (That's what I would have done If I didn't have this one!)
And then for the shoes!! Ok, I HATE the color yellow so there was no way in heck I was going to spend a lot of money on yellow shoes for this Minnie costume that I would never wear again!
I took a trip to Goodwill and found these brown shoes for $3. BigBear Spray Painted them yellow for me and I hot glued some red glitter Christmas bow (they are actually ornaments haha) onto the tops of the shoes!
Now I will tell you that you may want to get some kind of special paint or shoes that won't bend much if you're planning on keeping these yellow shoes. The ones I bought are "leather" like and the paint is starting to crack where they bend. I'm totally find with it though because I'll never wear them again after today but just wanted to let you know.
So that's my Halloween Costume this year! See ladies… no need to dress up like a hoe um…. I mean a um…. um…………no need to dress up in a costume that shows more skin than the day you were born!
It's possible to have a cute costume, save some money and stay warm all while keeping your dignity! haha
Happy Halloween!!!
Happy Haunting! Check out all of the spooky Halloween recipes and crafts on BigBearsWife.com!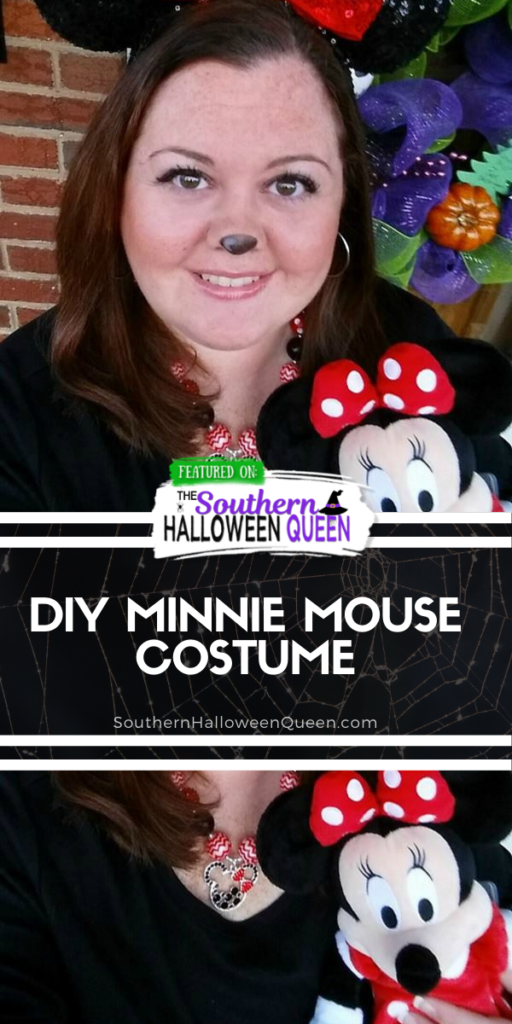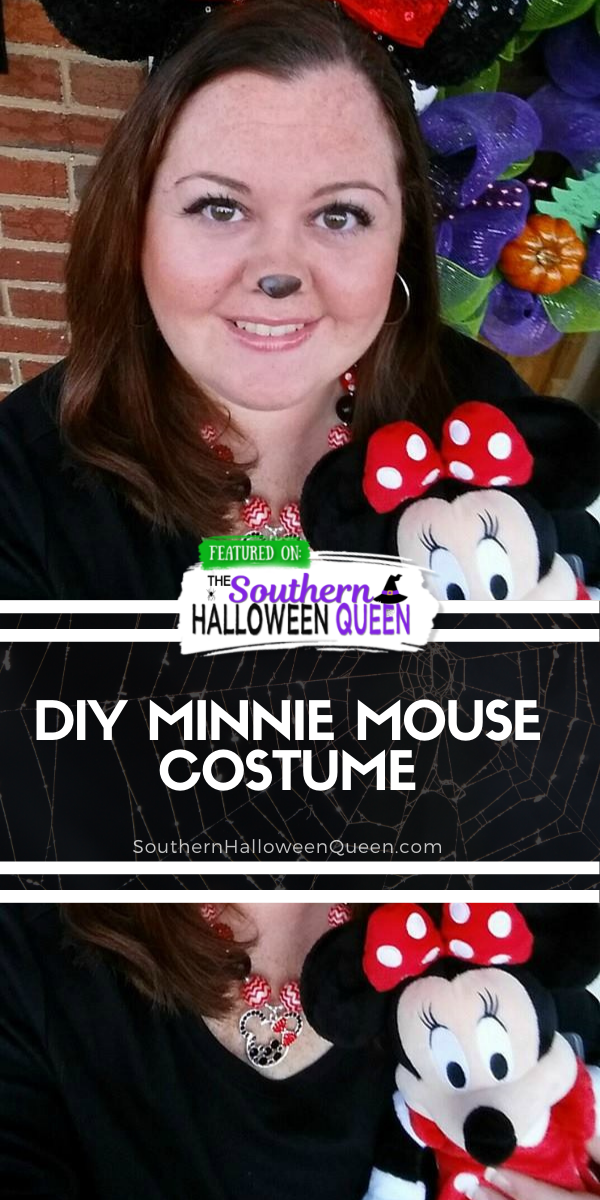 Disclosure: The links below are affiliate links, which means I may receive a commission if you click one and purchase something that I have recommended. While clicking these links won't cost you any extra money, they will help me keep this blog up and running.