These soft cake-like chocolate cookies make the perfect base for fluffy marshmallow frosting. Slimeball Hi Hat Halloween Cookies are such a fun way to celebrate!
"This post/recipe is from Heather and it originally appeared on SugarDishMe.com"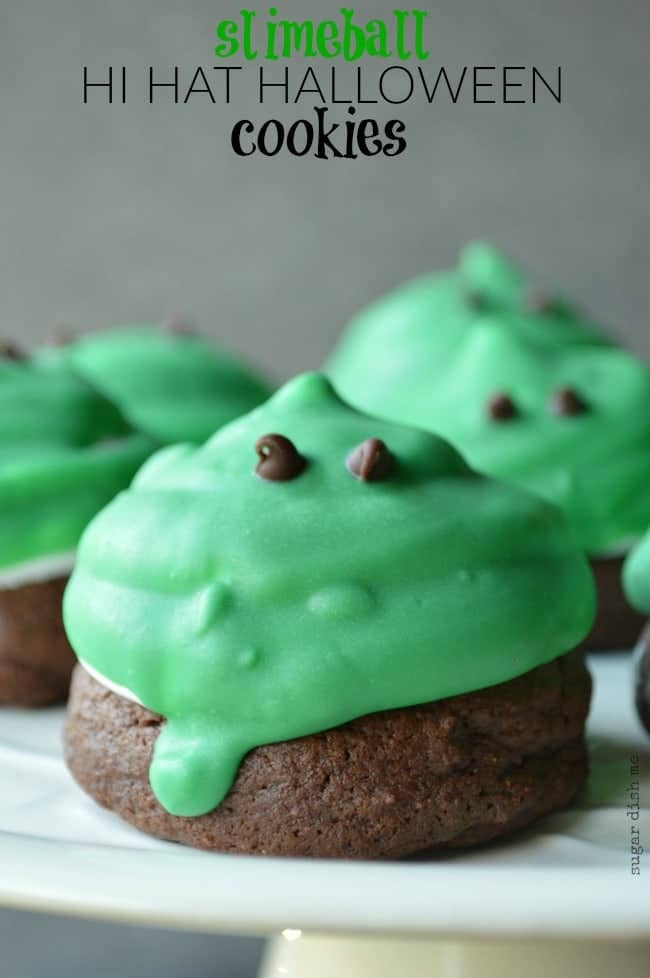 These Slimeball Hi Hat Halloween Cookies from Heather at SugarDishMe.com remind me of Slimer from Ghostbusters! – – Angie, Southern Halloween Queen
My Halloween game is usually much stronger, but like everything else lately, my wedding being situated right smack in the middle of September has shuffled my priorities a bit. No complaints from me on that! But we do have some Halloween catching up to do. So I made us some cookies.
Slimeball Hi Hat Halloween Cookies to be exact.
I wanted to do something Ghostbusters-inspired, but when I started dipping these cookies, and they started settling down, I noticed they looked a little more like Jabba the Hut. Which is okay, too. Two notorious slimeballs make for great Halloween cookie inspiration. Slime is also great for Halloween inspiration.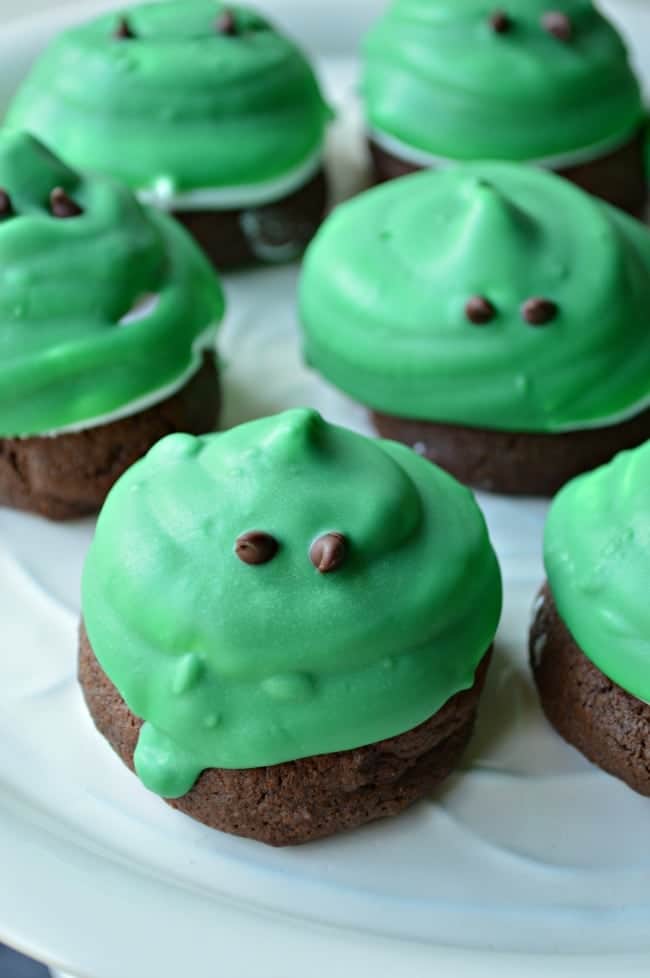 I've never made Hi Hat anything before now, and I was a little intimidated going in. That marshmallow topping precariously dipped in chocolate looked daunting. Nerve-wracking. Right?
It ended up being really easy though; surprisingly easy! and fun. Although SUCH a mess. Probably I'm just a mess maker, but if you could have seen me piping this homemade marshmallow fluff topping, you would have laughed.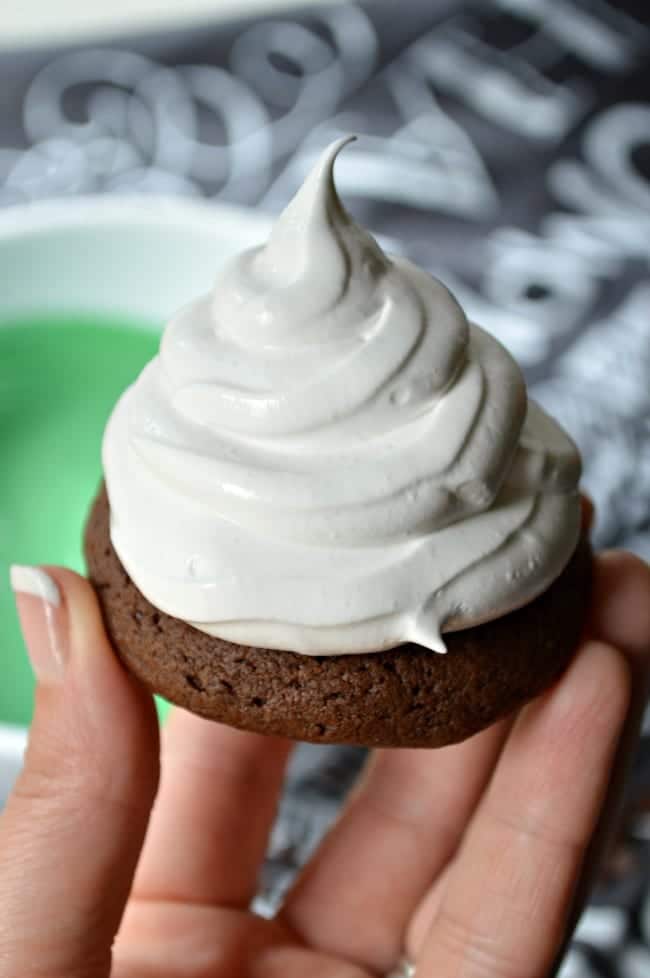 A lot.
Anyway. The marshmallow frosting is DREAMY. It only takes a few ingredients, and a mixer. A stand mixer would be my recommendation because it's the easiest (you can turn it on and walk away), but if you only have a hand mixer that will work, too. I used Martha Stewart's recipe for the frosting because in my research it seemed to be the most reliable. I've had a lot of failures with Martha recipes over the years ( a lot of them just do not work), but this one didn't disappoint.
The cookie base is just a basic chocolate cookie recipe. They are a little bit cakey which I loved with the frosting because traditionally a hi hat topping would be found on a cupcake. You can add chocolate chips or chunks to the batter if you like.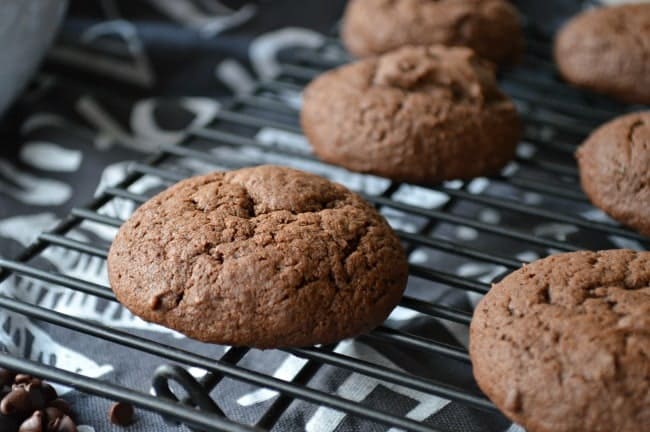 And… don't be scared! You can do this Hi Hat Cookie thing.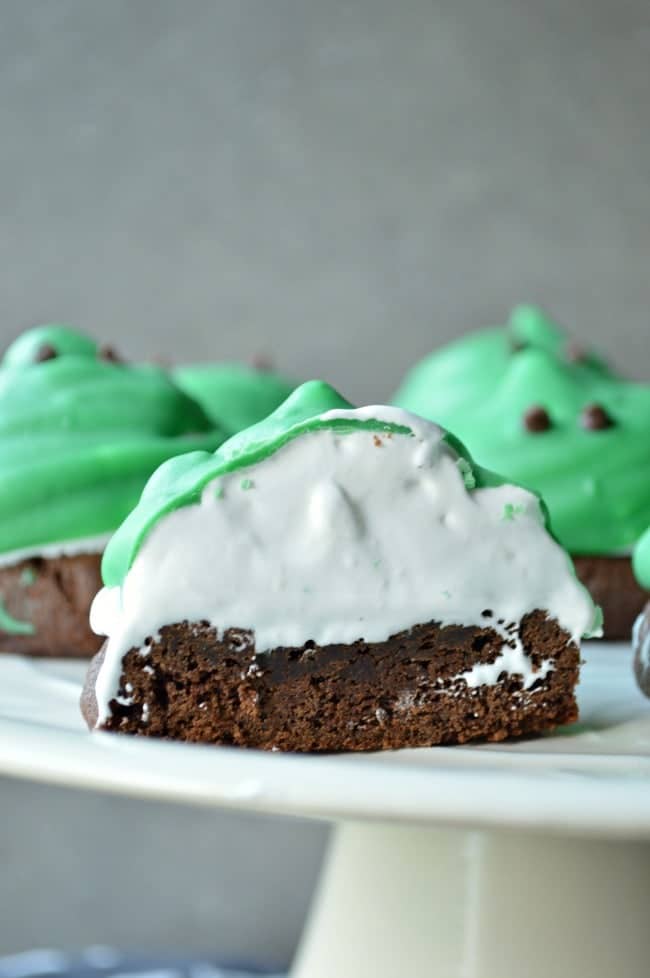 Disclosure: The links below are affiliate links, which means I may receive a commission if you click one and purchase something that I have recommended. While clicking these links won't cost you any extra money, they will help me keep this blog up and running.
Post and Recipe reposted with permission from Heather at SugarDishMe.com

Heather blogs at Sugar Dish Me where she shares tried and true, tested recipes that work well in a home kitchen, without lots of complicated stuff.  Her goal on her blog is to give you simple, family-friendly, fresh recipes with un-complicated ingredients, that you can find in a  regular store, on a regular budget.
Find Heather on Facebook, Instagram, Pinterest, and Twitter