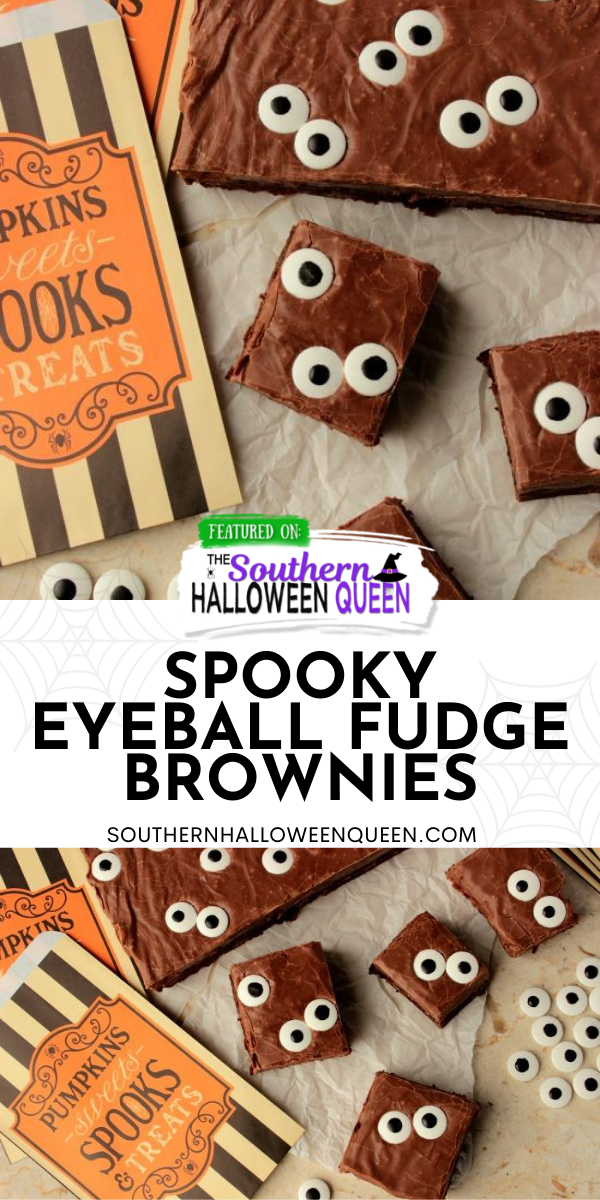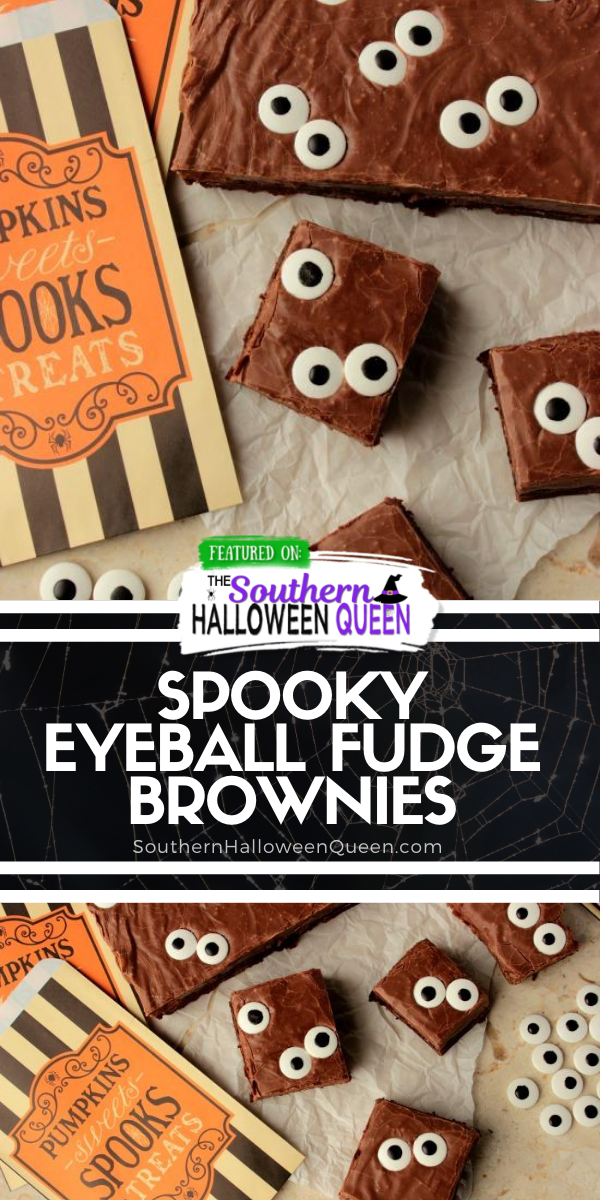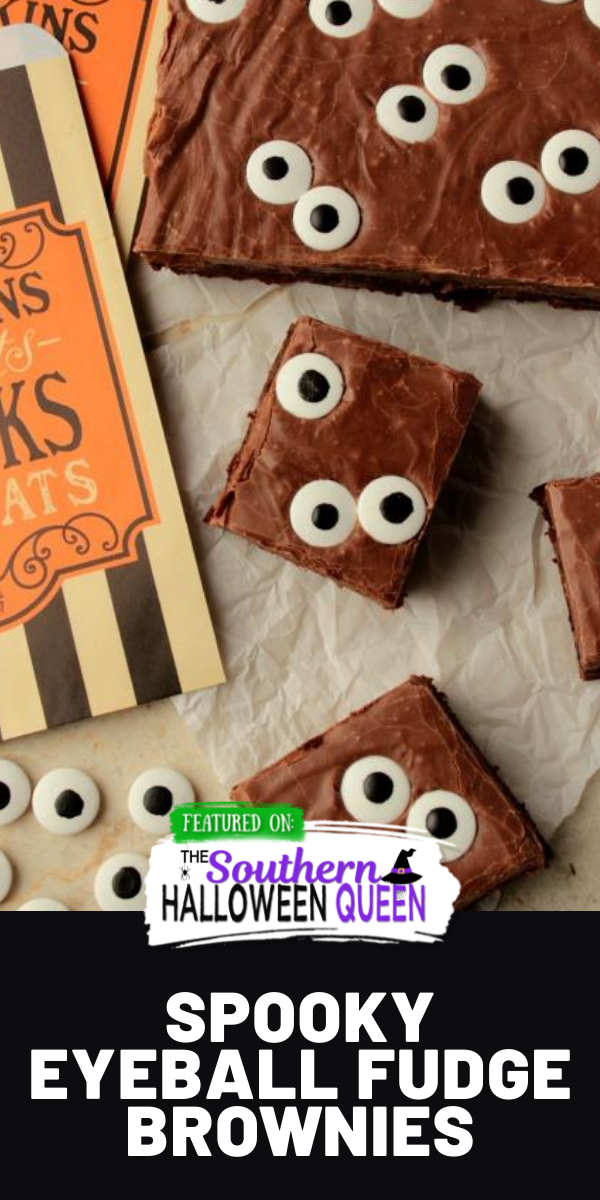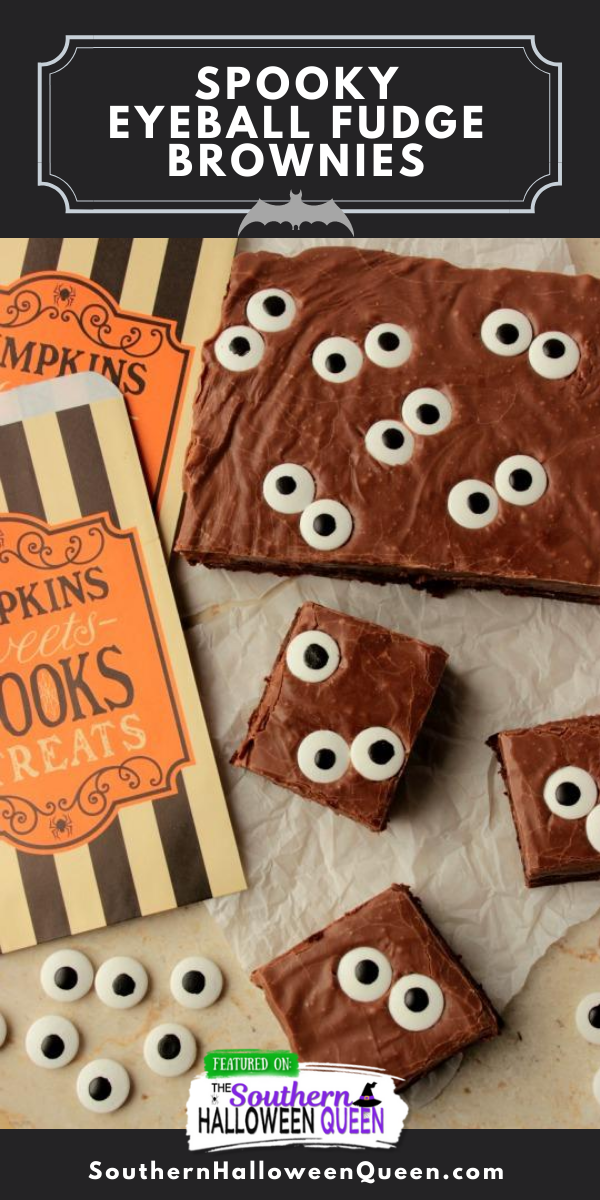 Spooky Eyeball Fudge Brownies – Super easy brownies with a fudge topping and candy eyes make up these Spooky Eyeball Fudge Brownies!
"This post/recipe originally appeared on my main blog BigBearsWife.com"
Do you watch shows on Netflix? I use to only use Netflix to catch up on TV shows that I already watch but missed on "live TV" and to watch movies.
Lately, though I've been looking for new shows on Netflix, ones that I haven't seen on tv.
Recently we've been caught up in watching Salem! As normal, I'm behind on everything haha and it looks like this show started back in 2014.
However, I'm just now starting to watch it and I really like it so far. I mean I normally always love any show that's set in the 1700s or 1800s and since this one is all about Salem and witches you know that it's right up my alley.
It's pretty much the perfect show to watch right here before Halloween.
Well that and we've been watching Sleepy Hollow on FOX as well. Between those two shows, Hocus Pocus and The Nightmare Before Christmas I've pretty much got my Halloween TV covered. 🙂
That's really all I've got going for me this Halloween. I don't have the awesomely decorated house, I haven't planned a party and I don't have a Halloween costume.
I think that I may just hide in my apartment this Halloween and pretend like it skipped us this year.
I'm kinda of feeling like I need to go ahead and skip on over to Thanksgiving but now before I share these Spooky Eyeball Fudge Brownies with you.
You still have time to make these super awesome fudge brownies before Halloween gets here!
Headed to a Halloween Party? Carry a tray of these Spooky Eyeball Fudge Brownies and you'll be the talk of the party!
Happy Haunting! Check out all of the spooky Halloween recipes and crafts on BigBearsWife.com!!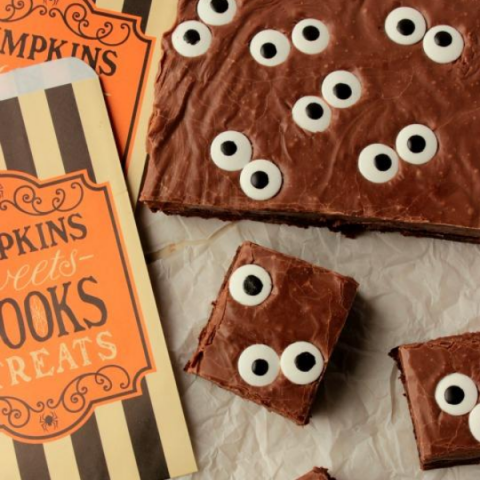 Spooky Eyeball Fudge Brownies
Spooky Eyeball Fudge Brownies - Super easy brownies with a fudge topping and candy eyes make up these Spooky Eyeball Fudge Brownies!
Ingredients
1 box fudge brownie mix
1/4 cup water
1/3 cup oil
1 egg
2 cups semi-sweet chocolate chips
1 (14 oz) can sweetened condensed milk
1 teaspoon chocolate extract
Candy Eyeballs
Instructions
Preheat oven to 350F.
In a bowl combine the brownie mix, water, oil and egg. Mix well.
Line a 8x8 pan with foil or parchment paper .
Bake brownies for 40 minutes or until done.
Leave them in the pan and let them cool completely.
Bring a small pot filled with 2 inches of water to a boil on the stove top.
Place a metal or glass bowl on top of the the simmer water but don't let the bowl touch the water. Add the semi-sweet chocolate chips and sweetened condensed milk to the bowl. Stir until melted and smooth. Stir in the chocolate extract. Pour the chocolate fudge over the top of the brownies in an even layer.
Top the fudge brownies with candy eyeballs.
Let the fudge cool for at least 2 to 3 hours before slicing.
Disclosure: The links below are affiliate links, which means I may receive a commission if you click one and purchase something that I have recommended. While clicking these links won't cost you any extra money, they will help me keep this blog up and running.



Love it? Pin it!