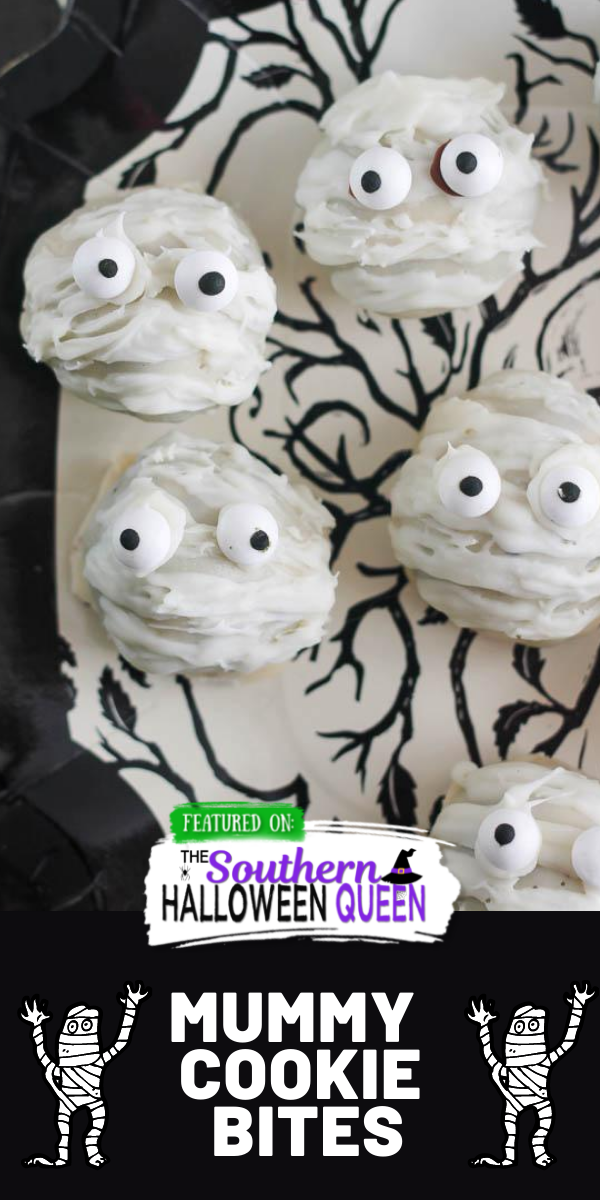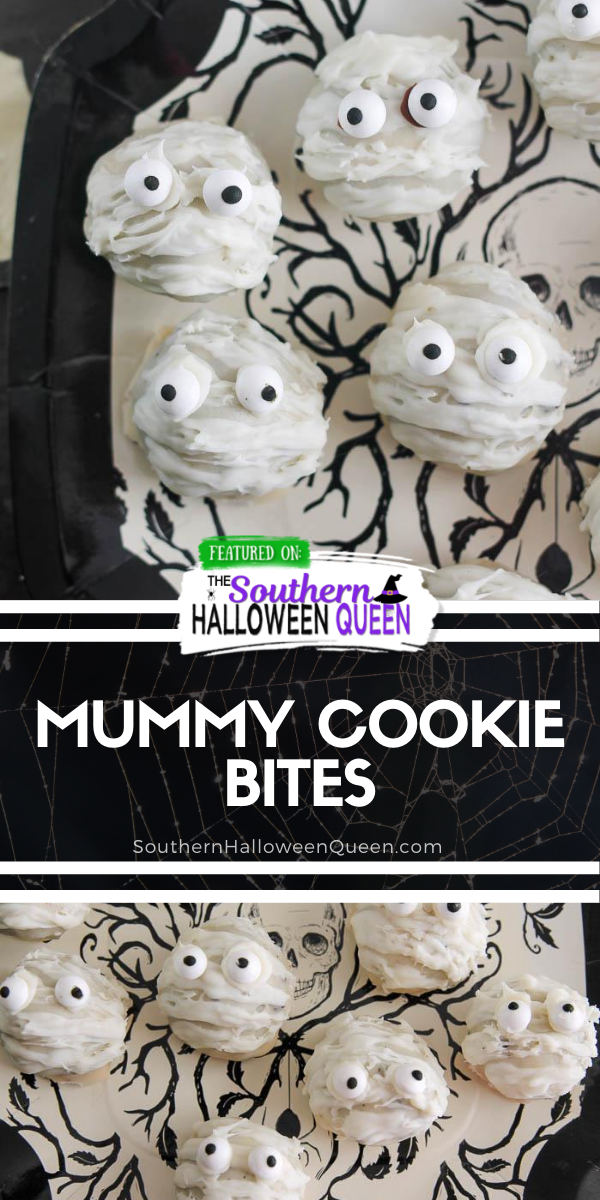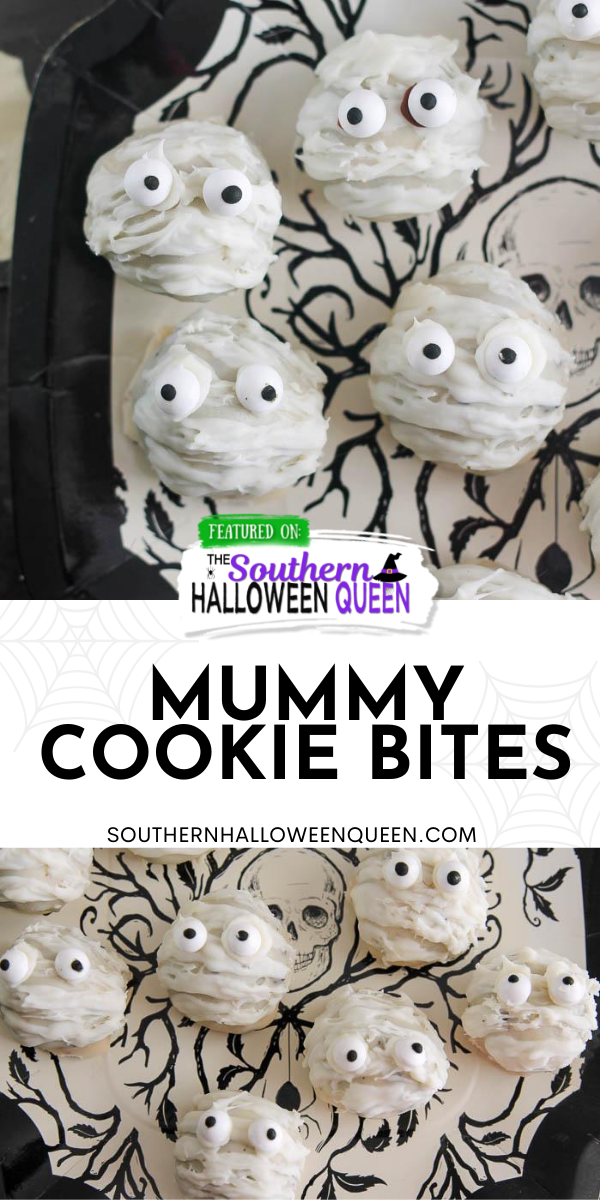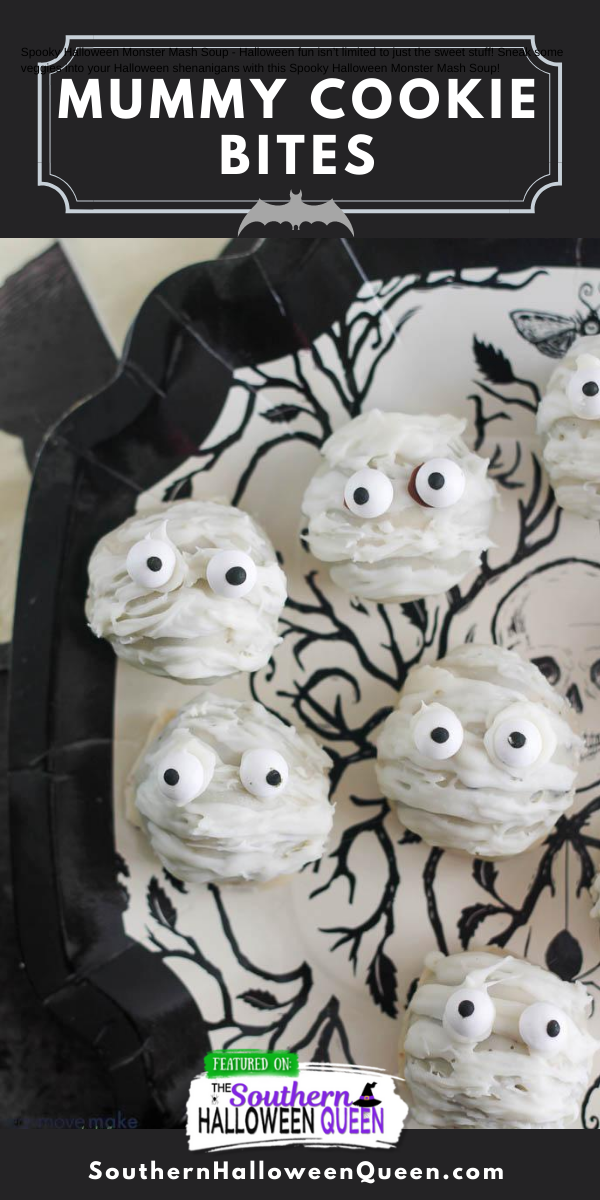 Whip up some of these super easy Mummy Cookie Bites for your Halloween party! Don't worry, you don't even have to turn the oven on for these tasty bites!!
"Shared with permission from Liz at EatMoveMake.com"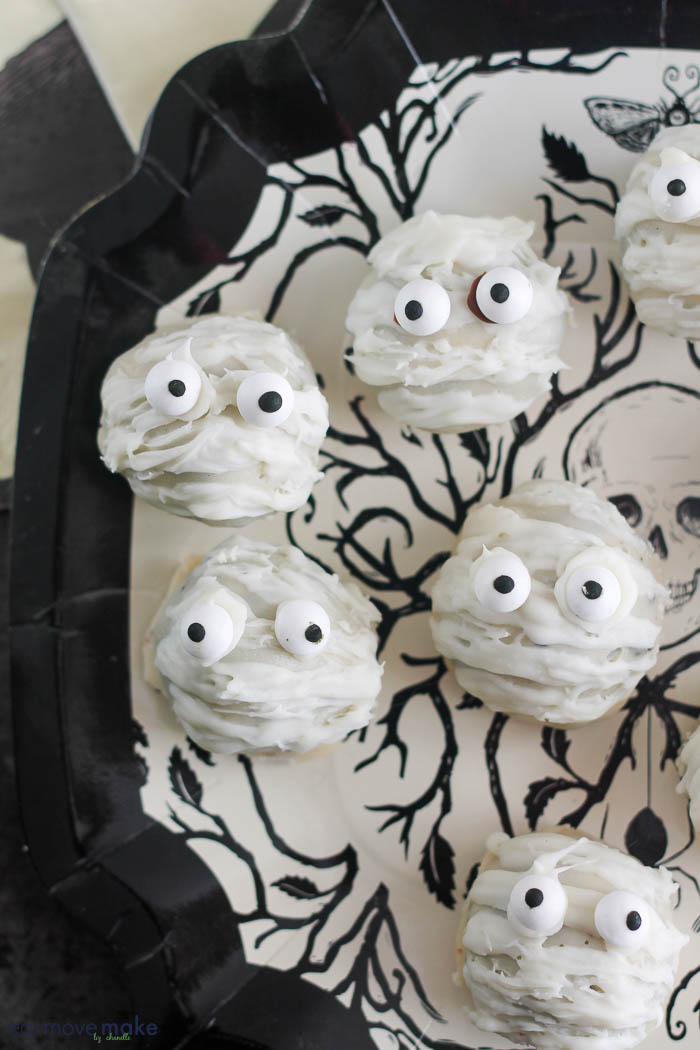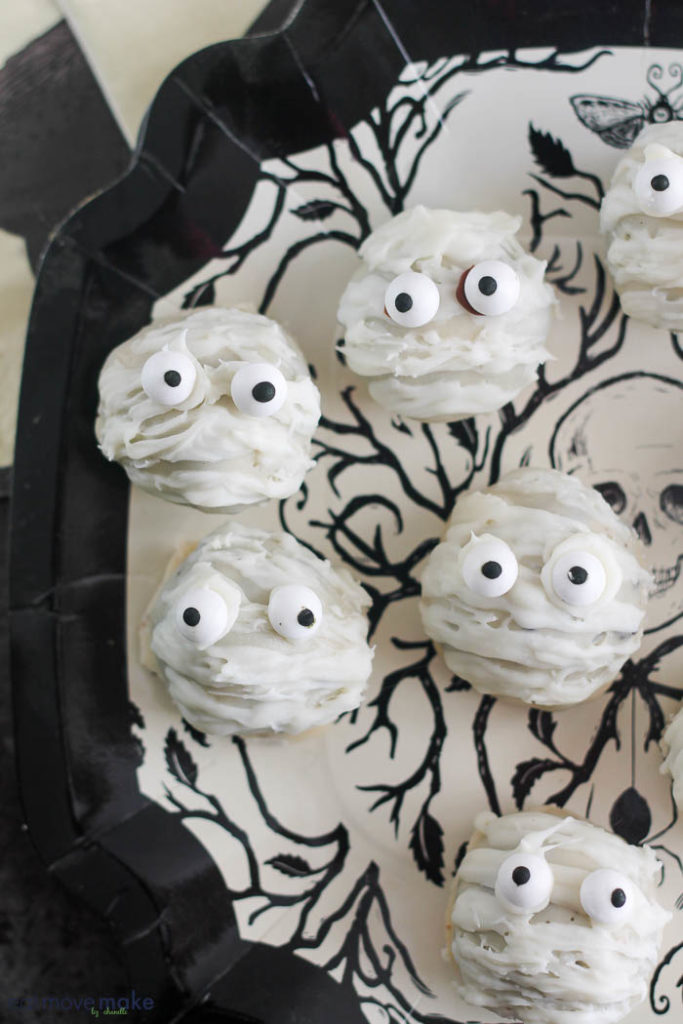 No bake cookie treats are one of my favorite types of desserts. Mainly because they're super easy to make AND because you don't have turn the oven on. That's right, you can make these handsome mummies without having to think about the oven or a cookie sheet.
My husband would be super crazy about these Mummy Cookie Bites too because they're made with one of his favorite cookies. haha. If I made these for a party I would probably have to double the recipe because he would be sneaking into the kitchen to grab one of these Halloween cookie bites every time I turned my back.
Not to mention, my son would be right behind him trying to do the same!
However, considering how fun and easy these Mummy Cookie Bites are to make, I don't think I'd mind making an extra batch or two!
These would also be great little treats to make for neighbors for Halloween. How fun would it be to drop off a bag of mummy heads to your neighbor. hahaha I think that would be pretty perfect for Halloween.
If you're looking for even more Halloween Cookie recipes, there are a few on the blog that you'll love!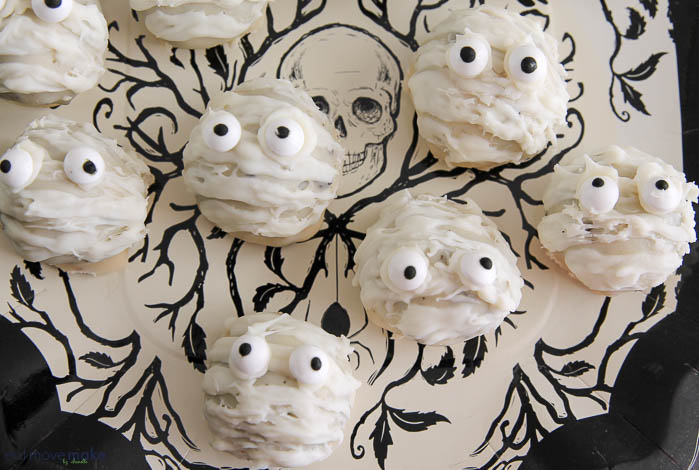 Mummy Cookie Bites
Liz says,
They're really easy to make and lots of fun because there's smooshing and rolling of cookie crumbs and cream cheese into perfectly sized mummy bite balls.


Reposted with permission from Liz at EatMoveMake.com

Liz blogs at EatMoveMake.com – She blogs with her daughter, Chanelle. They write about food, travel, fitness, and lifestyle.
Find Liz and Chanelle on Facebook, Twitter, and Instagram

Love it? Pin it!