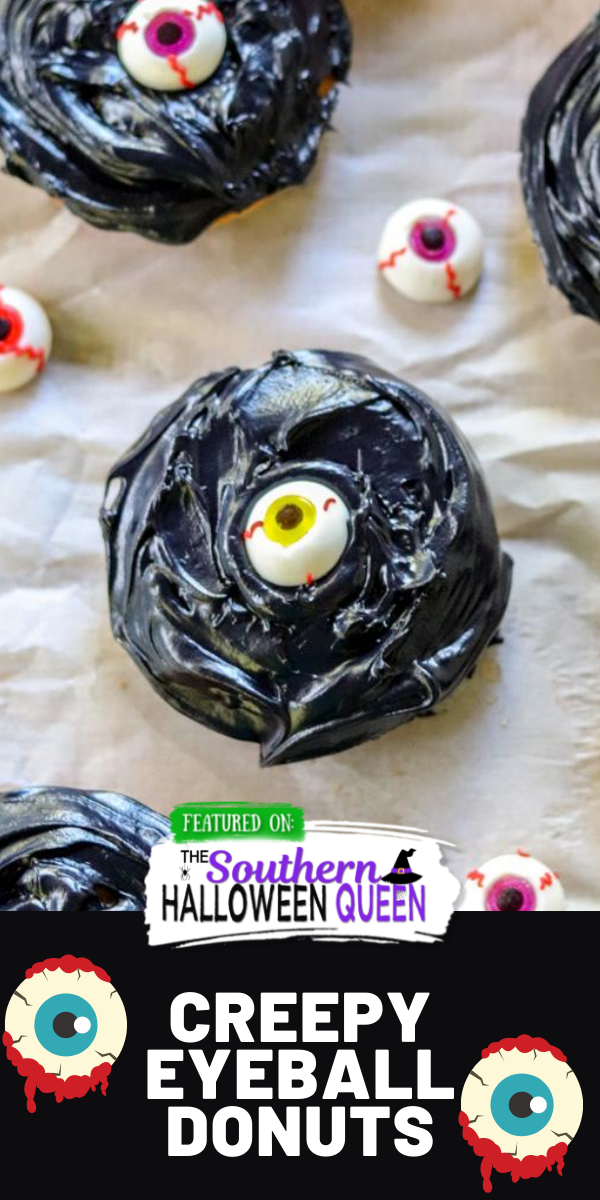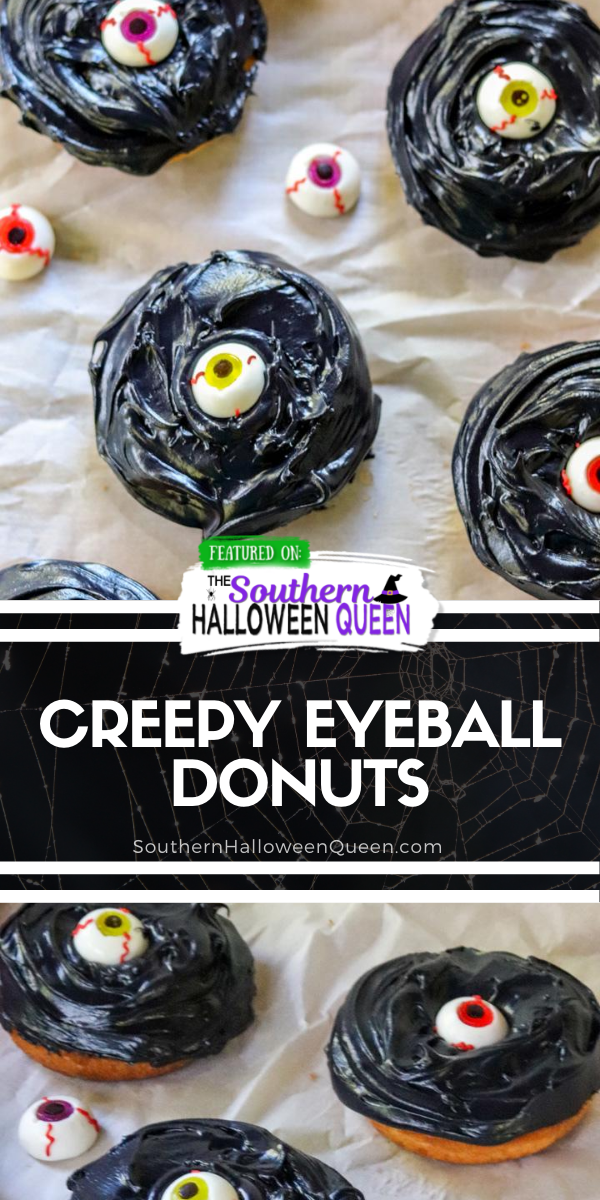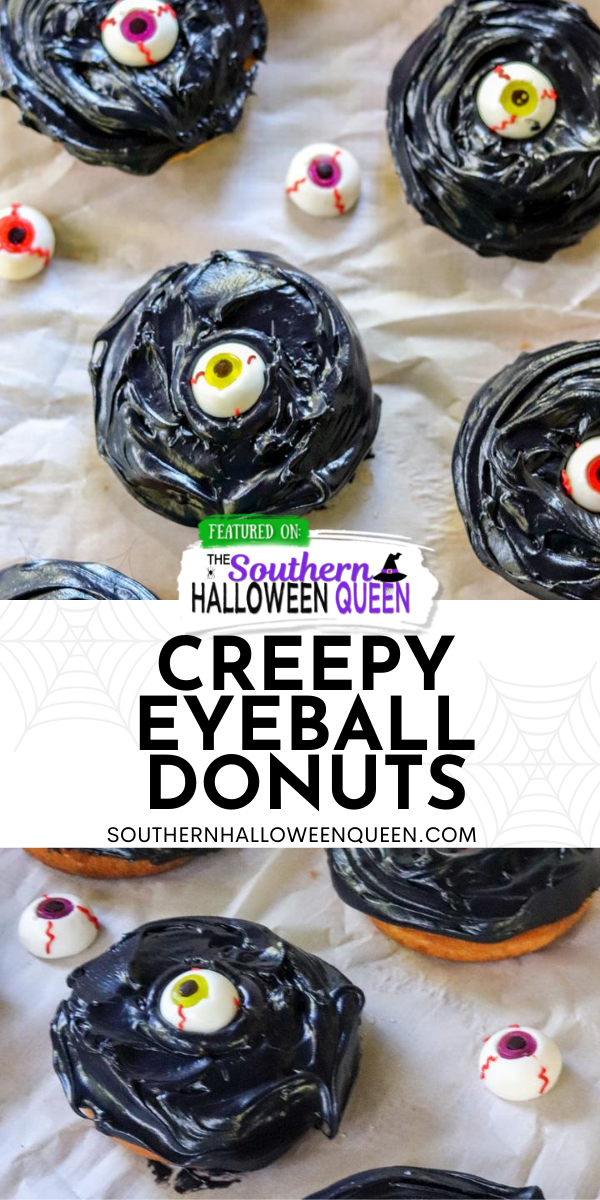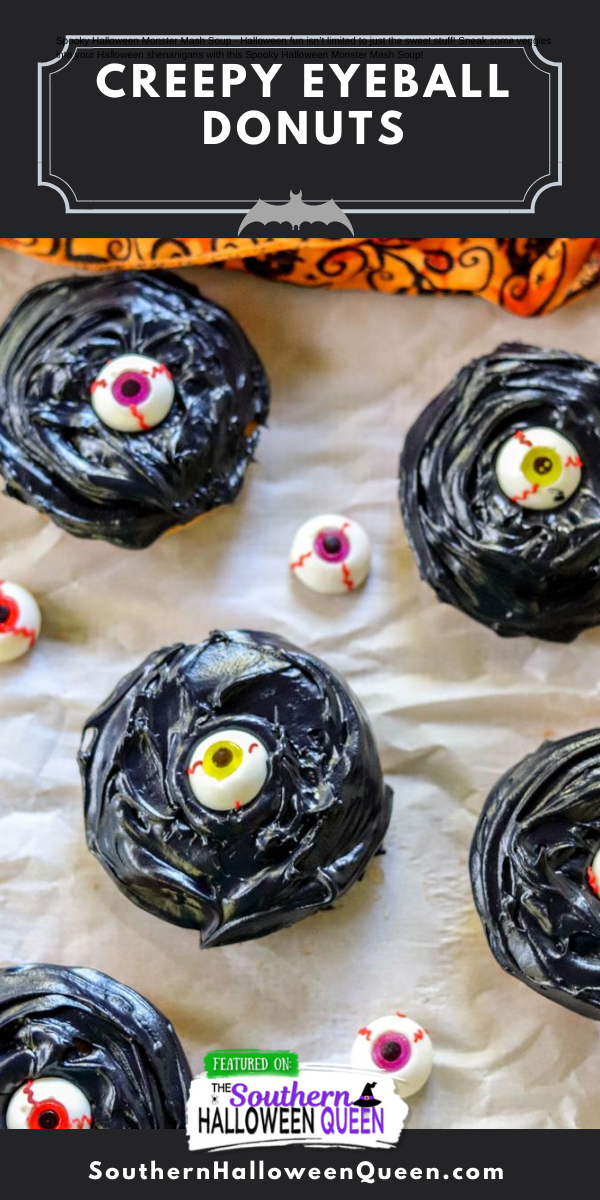 The vanilla donuts have been been given a Halloween makeover and transformed into Creepy Eyeball Donuts that are sure to keep an eye on your party guests!
"Shared with permission from Nicole at DailyDishRecipes.com"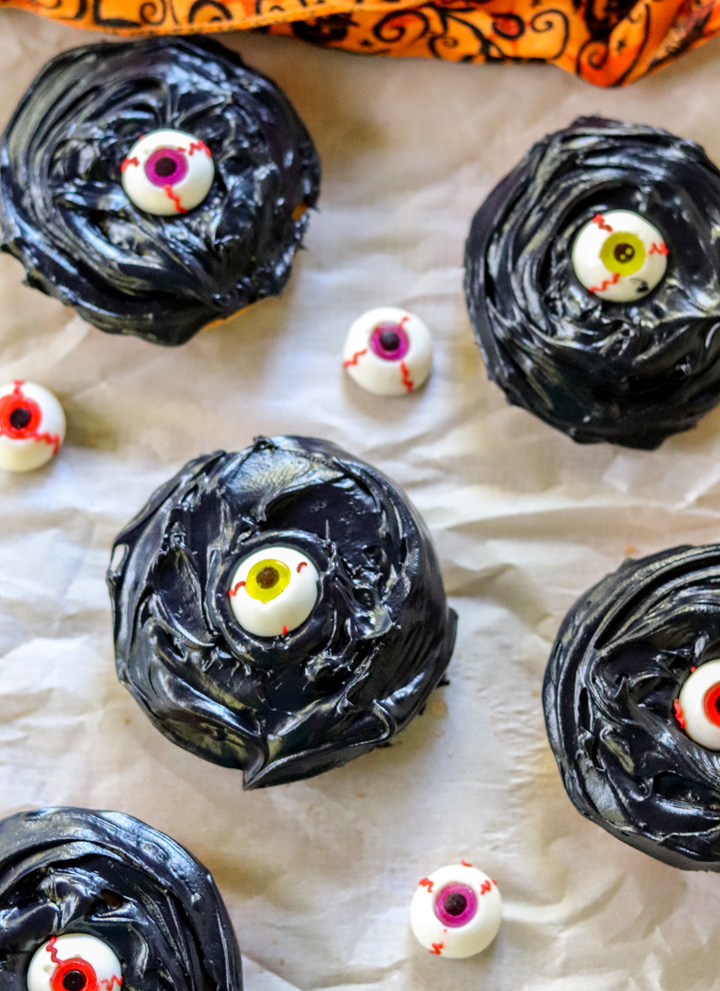 Have you even been to a Halloween party and felt like you were being watched? Maybe as you got closer to the dessert table the feeling of eyeballs following you was growing stronger and stronger?
If so, you were probably standing next to these Creepy Eyeball Donuts! They're watching you and waiting for you to take a bite!
These sweet and tasty homemade vanilla donuts have been baked up and given a Halloween glow! They're frosted and topped with a sweet gummy eyeball that will hauntly looking into your soul while you're munching away at it.
Here's a tip from me to you! Want to make black frosting but worried about using a TON of black food coloring or ending up with gray instead of a deep black color? Start off with chocolate frosting instead of white! If you start your journey to black frosting with a chocolate frosting base you don't have to add as much food coloring. That means that you'll get a deep dark color and you won't have to over power the sweet frosting with bitter black food coloring.
Just think, you could make cupcakes to match these Creepy Eyeball Donuts or maybe even a giant eyeball cake!
Heck, have an eyeball Halloween party and serve up these eyeball donuts along side a tray of Eyeball Fudge Brownies, Eyeball Caramel Apples and Eyeball Pasta!
We have a whole section of Eyeball recipes here on the Southern Halloween Queen blog!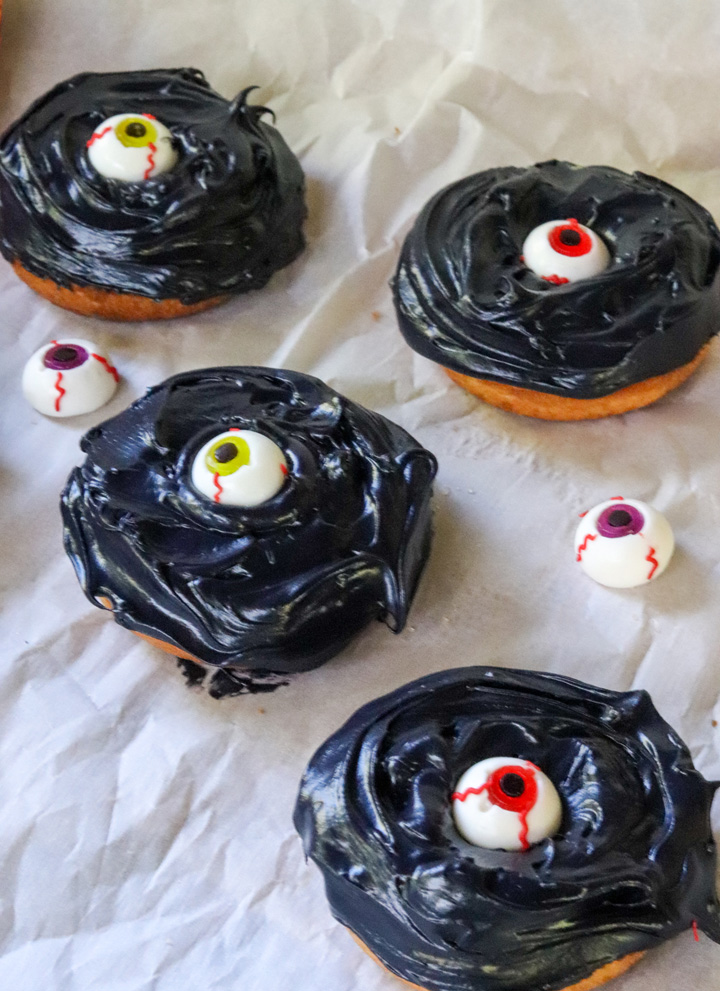 Creepy Eyeball Donuts
Nicole says,
A little spooky fun turns this easy vanilla baked donut into a fun Halloween treat. Creepy Eyeball Donuts are a just the perfect amount of spooky, when you're looking for something easy, delicious and fun.


Reposted with permission from Nicole at DailyDishRecipes.com

Nicole blogs at DailyDishRecipes.com – She blogs with her daughter, Brielle and they're Midwest girls, with a little south in their hearts.
Find Nicole and Brielle on Facebook, Twitter, and Instagram

Love it? Pin it!