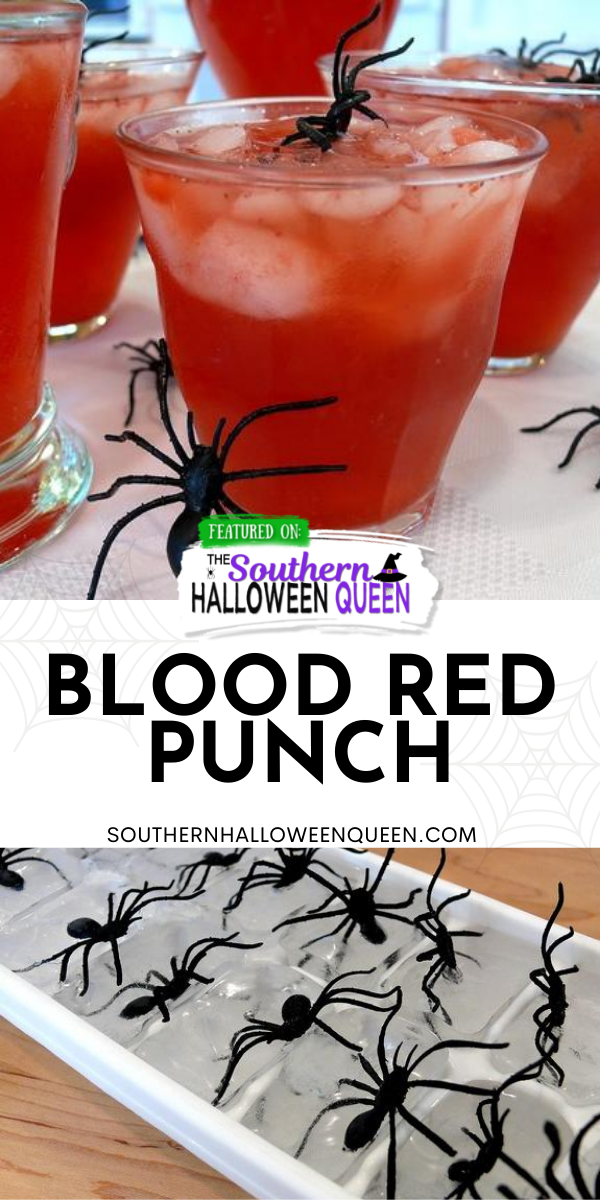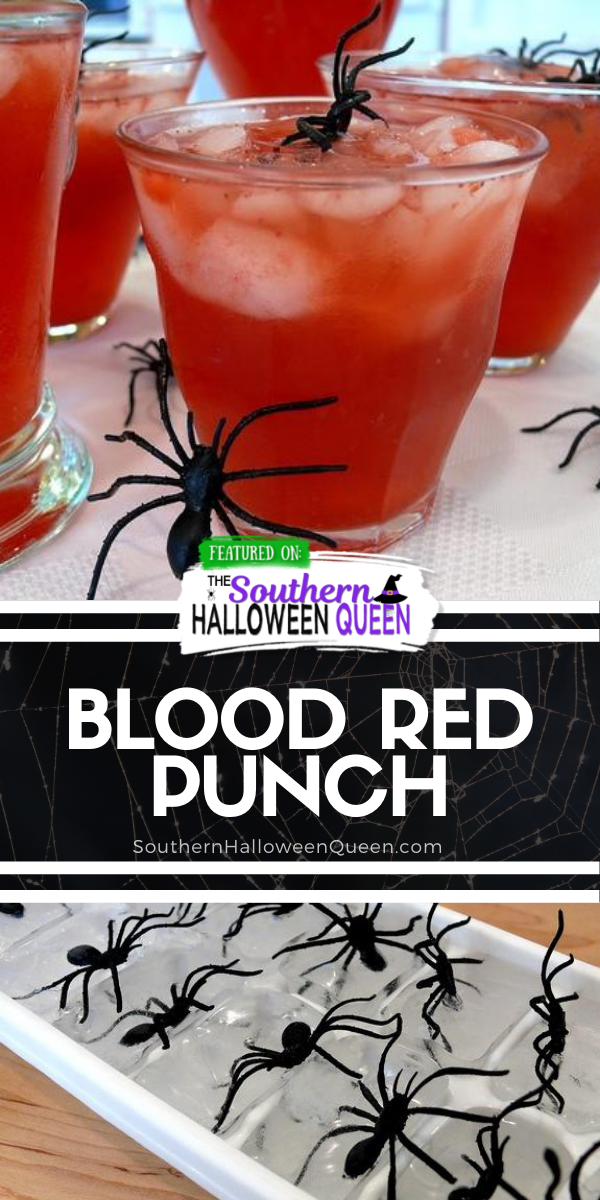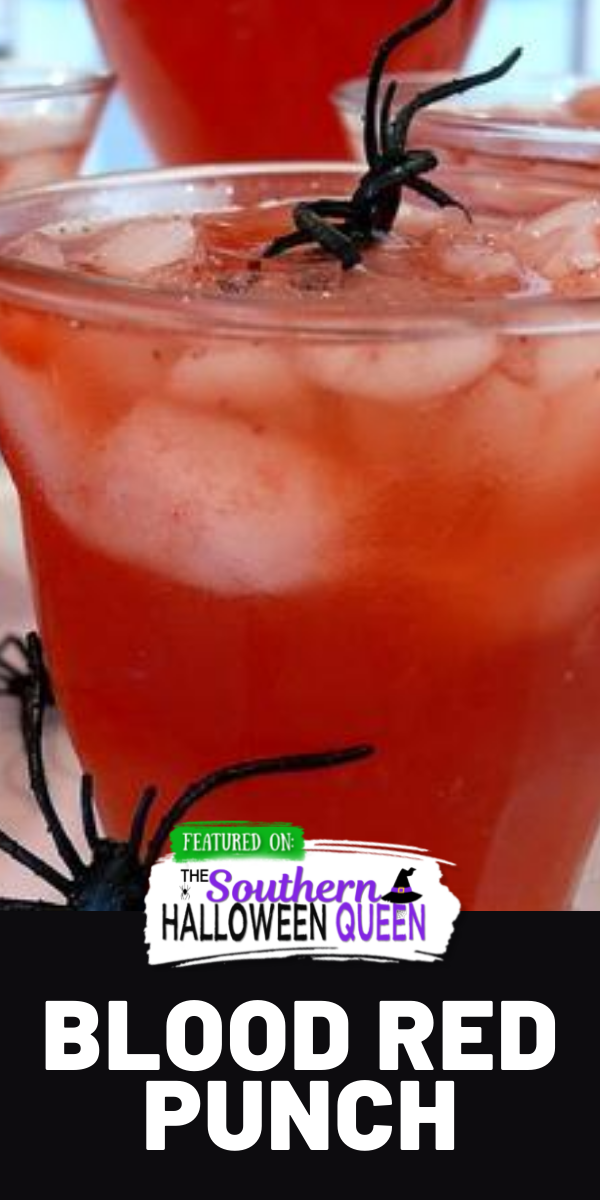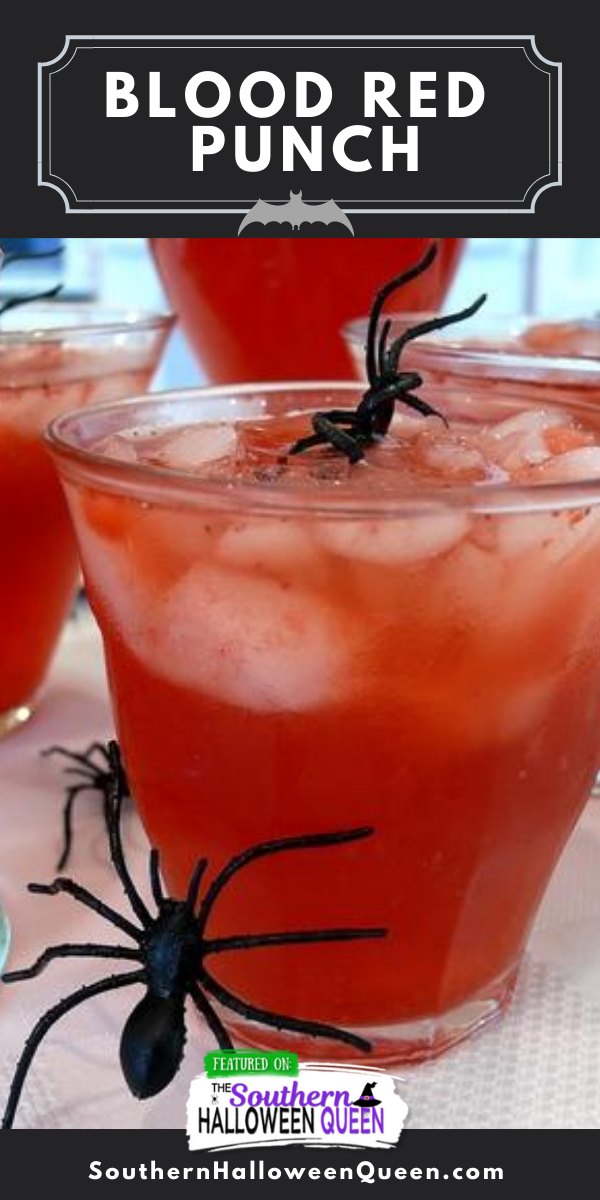 This Frightening Blood Red Punch is simple to make with a few ingredients and frozen fruit! Plus you can add in homemade spider ice cubes for a fun Halloween look!
"Shared with permission from Cathy at NoblePig.com"
If you're having a Halloween party or even a Halloween themed dinner, you're going to need something to drink. This Blood Red Punch is great, not only because it looks great for a Halloween party but it's fantastic because it can be made kid-friendly or it can be turned into an adult cocktail!
I love the spider ice cubes with this Blood Red Punch! – Angie, Southern Halloween Queen
If you want the spider ice cubed, make sure that you plan a bit ahead of time so you have time to freeze some little plastic spiders into ice cubes!
Your guests are going to love them!
Cathy says,

My kids love this punch anytime but love the ice cube spiders more. I always make a couple trays of these cubes in October and pop them into whatever they are drinking. They love it…and so do I.

This punch is kid-friendly (alcohol-free) but can be easily transformed into an adult beverage


Reposted with permission from Cathy at NoblePig.com
Disclosure: The links below are affiliate links, which means I may receive a commission if you click one and purchase something that I have recommended. While clicking these links won't cost you any extra money, they will help me keep this blog up and running.

Cathy blogs at NoblePig.com – Cathy says that NoblePig.com is a place for her to share food, family, travel and lifestyle interests. She says that she loves to cook, but mostly she loves to eat. She walks 5.2 miles a day just to be able to eat what she wants (within reason)!
Find Cathy on Facebook, Instagram, Pinterest and Twitter

Love it? Pin it!