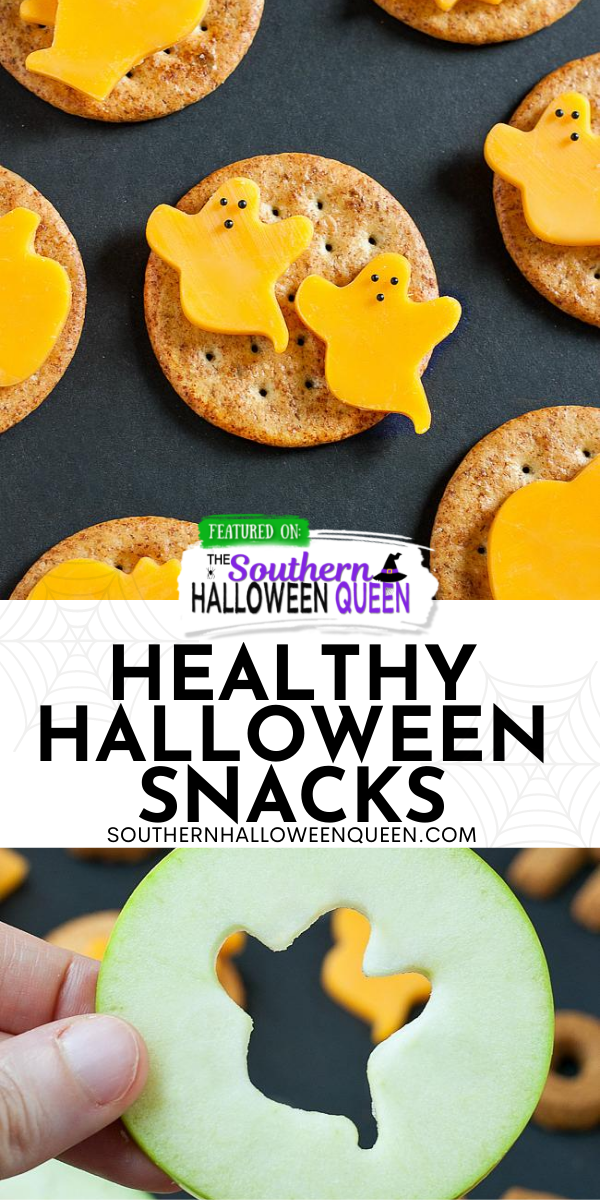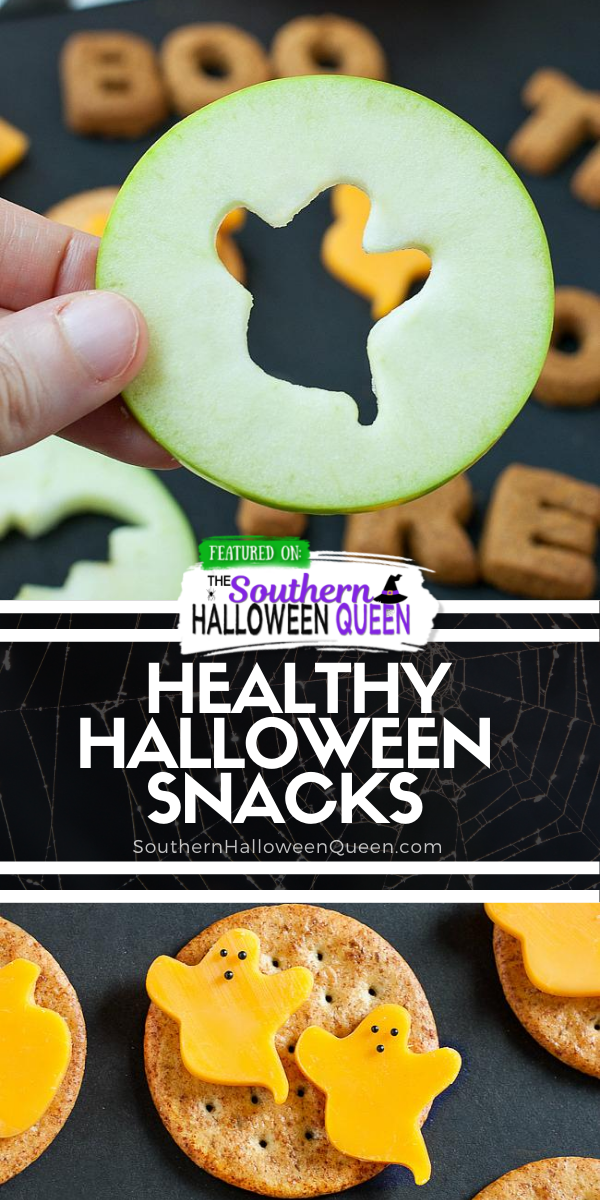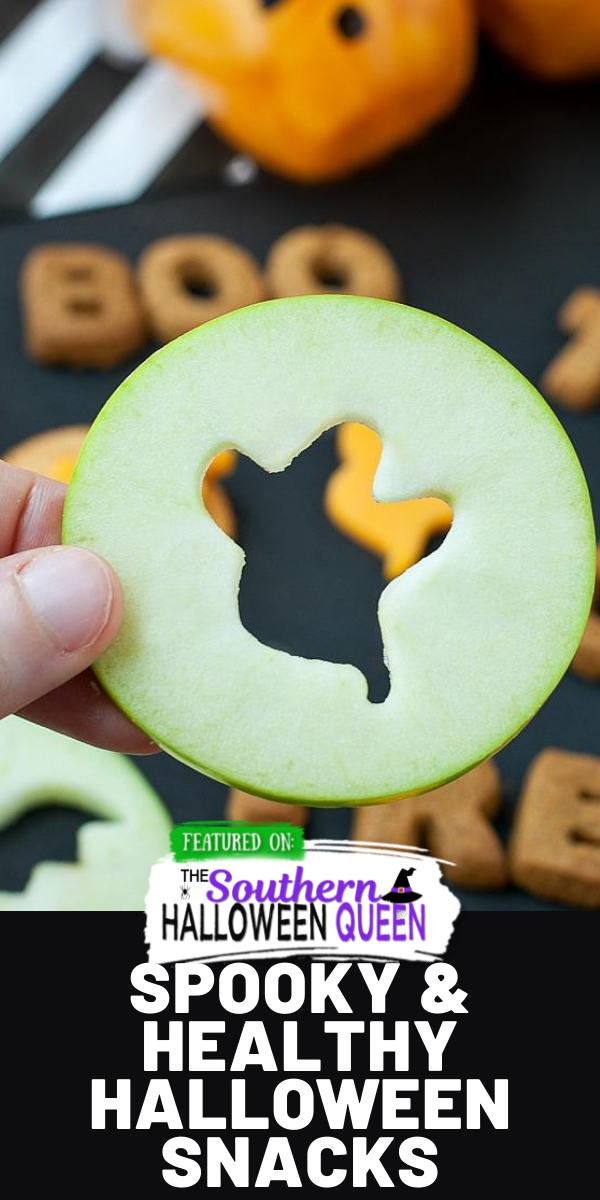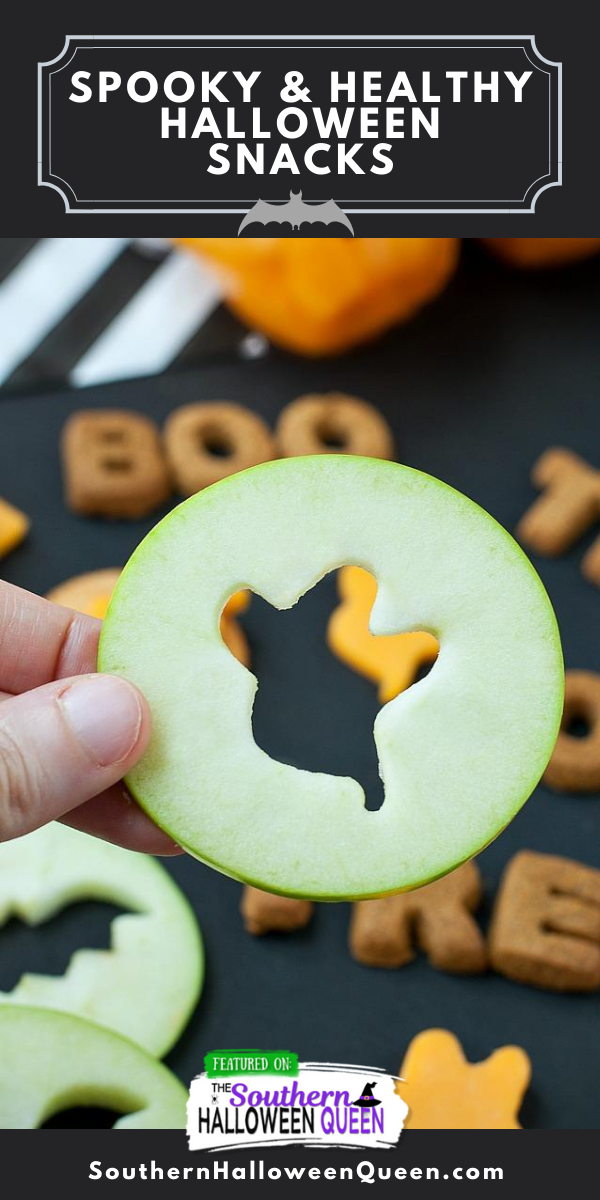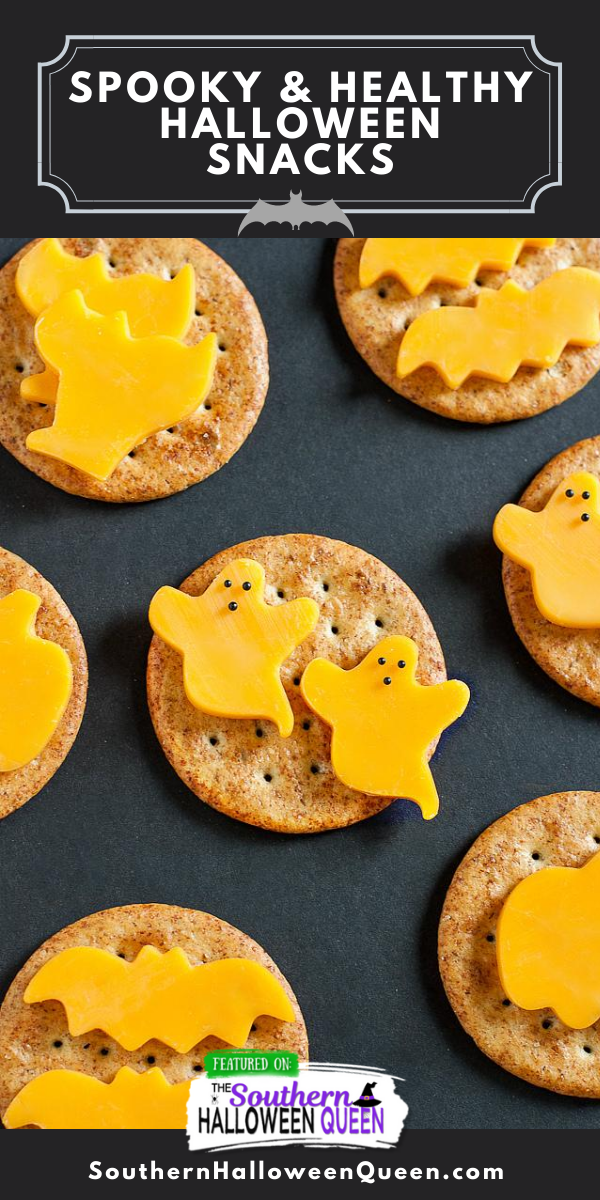 SPOOKY AND HEALTHY HALLOWEEN SNACKS – These healthy Spooky and Healthy Halloween Snacks are quick, easy, and frustration-free!
"Shared with permission from Jenn at PeasandCrayons.com "
If you're looking for some fun and healthy Halloween snacks for yourself or your little ones, Jenn has some great ideas for you!
Jenn has picked out some fun Spooky and Healthy Halloween Snacks and she's showing you how to make them!
Batty cheese and ghostly apple slices are perfect for All Hallows Eve. – Angie, Southern Halloween Queen
Just jump over to her blog and check them all out!!
You're going to love them and they might even inspire you to create some of your own Spooky and Healthy Halloween Snacks!
Jenn says,

They're REALLY easy!!! As in zero Pinterest skills required! Pinky promise. I love Pinterest, I do, but what I'm not in love with is spending hours on an OMGSOFRUSTERATING project just to have it look like something out of a horror movie. Halloween is probably one of the more forgiving holidays for cutesy foods and crafts because even the most henious of Pinterest fails can easily look like it was done on purpose.


Reposted with permission from Jenn at PeasandCrayons.com
Disclosure: The links below are affiliate links, which means I may receive a commission if you click one and purchase something that I have recommended. While clicking these links won't cost you any extra money, they will help me keep this blog up and running.



Jenn blogs at PeasandCrayons.com – Jenn is your guide to all things veggie! It'll be fun, painless, and pretty darn delicious as she teaches you to plan your meals around fresh, seasonal produce with a little help from healthy freezer and pantry staples.
Find Jenn on Facebook, Instagram, and Pinterest
Love it? Pin it!