This Halloween Cocktail, The Poison Frog, is strong and perfect for a night with ghouls! It is also flavored like Green Apple.
"Shared with permission from Colleen at SouffleBombay.com"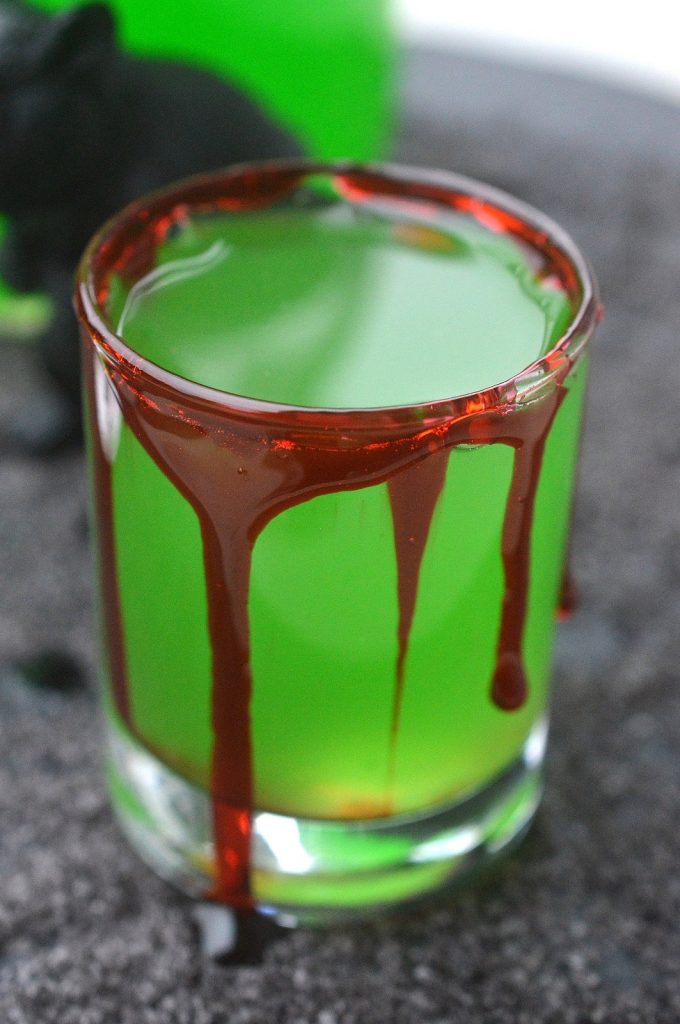 I'm already picturing a gaggle of witches, vampires, ghosts, and goblins downing a few shots of this Poison Frog this Halloween
The green glow of this green apple shot and the fake blood dripping from the edges of the glass beckons every Halloween loving soul to take a sip and toast to the Halloween season.
The fake blood dripping from the glass makes this drink perfect for Halloween! – Angie, Southern Halloween Queen
It almost makes me think of a toxic slime drink with the bright neon green color but I love that Colleen named it the "Poison Frog". I think that's a perfect name for it. Who doesn't need a "poison" to serve up to their guests? haha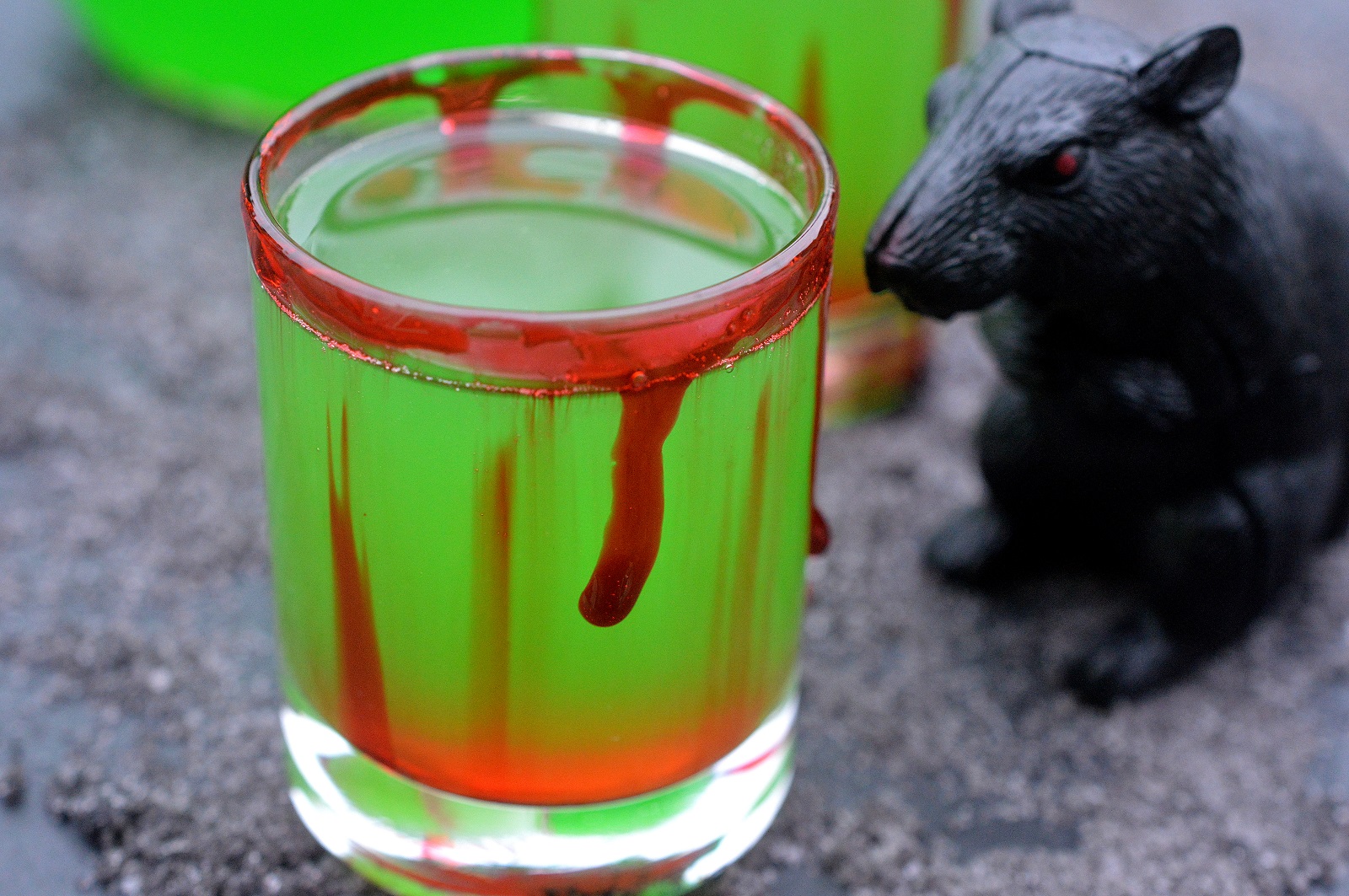 I'm also loving the fact that this Poison Frog cocktail shot is made with a homemade Green Apple Simple Syrup! It's pretty easy to make and Colleen says that you can make it in advance and keep it in a sealed jar in the fridge for up to a week. That way it's super easy to whip up these Halloween drinks when it's time to party!
Colleen has the directions over on her blog on how to make the Green Apple Simple Syrup and the drink!
Colleen says,

This is a perfect Halloween Cocktail – The Poison Frog is a shot. A strong and crazy shot. It's akin to moonshine in its strength so be careful! One or two will pack a powerful punch! The flavor of this is Green Apple.


Post and Recipe reposted with permission from Colleen at SouffleBombay.com
Disclosure: The links below are affiliate links, which means I may receive a commission if you click one and purchase something that I have recommended. While clicking these links won't cost you any extra money, they will help me keep this blog up and running.

Colleen blogs at Souffle Bombay and loves showing people how easy it really is to make memorable recipes. She wants to inspire you to step out of your comfort zone in the kitchen and try new things
Find Colleen on Facebook, Instagram, Twitter and Pinterest