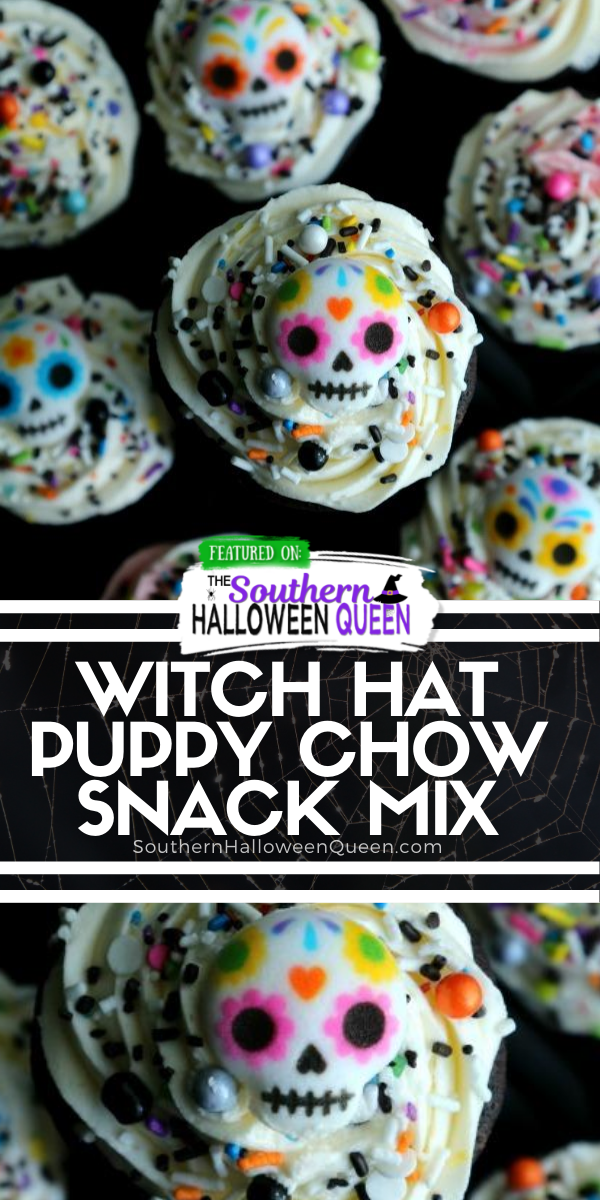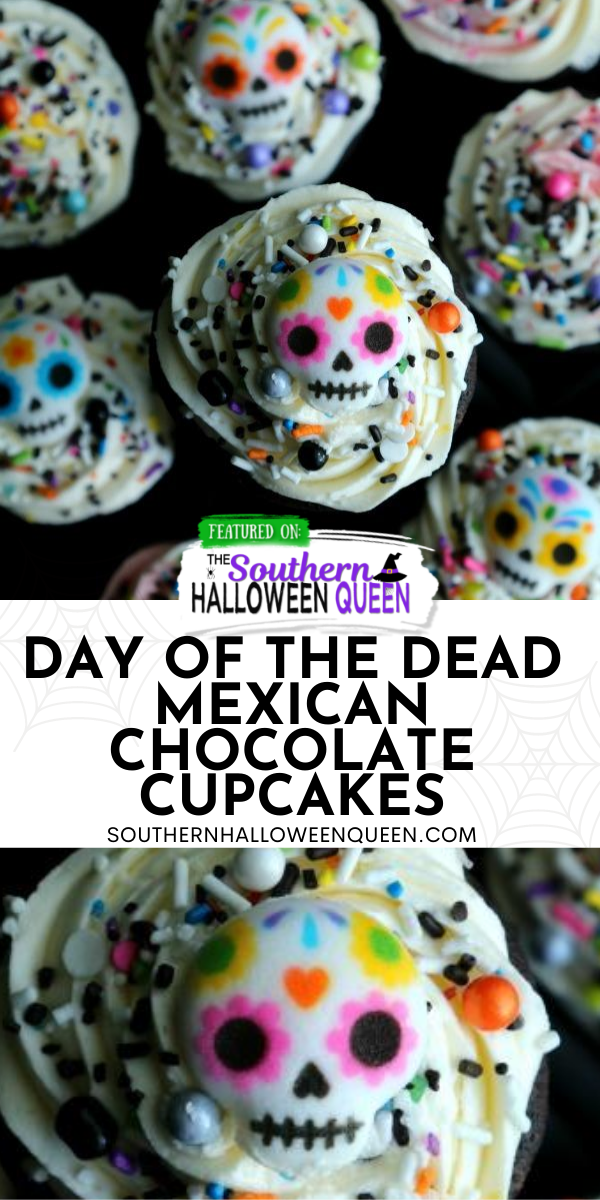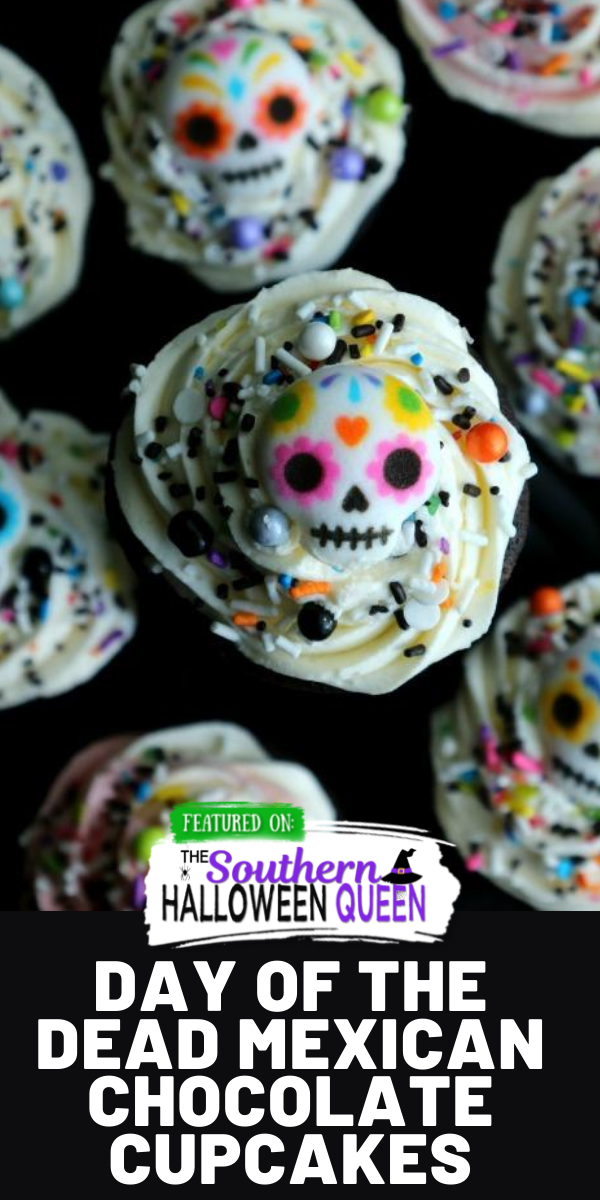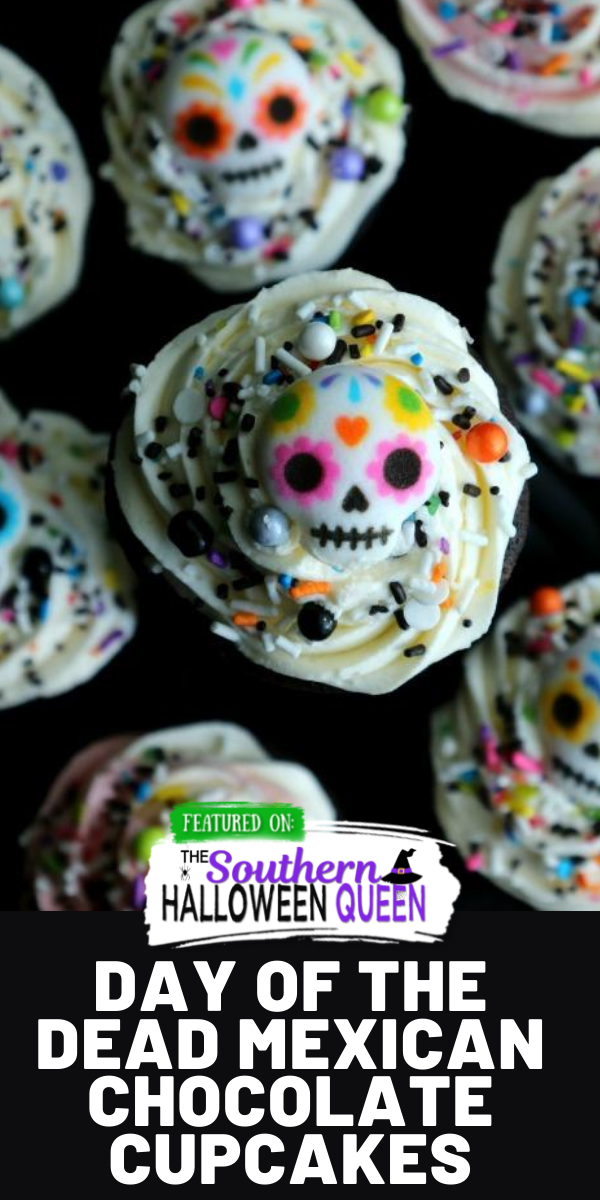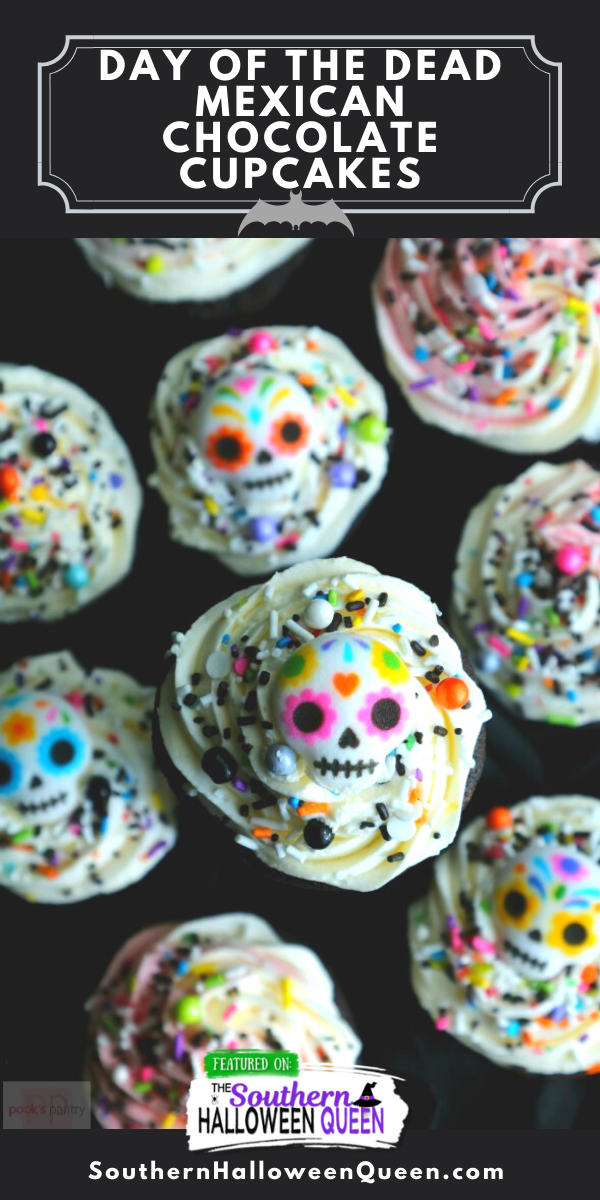 Celebrate Day of the Dead with these Day of the Dead Mexican Chocolate Cupcakes. What sets it apart from a regular chocolate cupcake is the Mexican chocolate.
"Shared with permission from Cheryl at PooksPantry.com"
I think that Sugar Skulls are just beautiful and I love the meaning and traditions behind the Day of the Dead. These Day of the Dead Mexican Chocolate Cupcakes are made with Mexican chocolate and they're decorated with bright colored sprinkles and sweet little sugar skull candies.
I love the sugar skulls and the super colorful sprinkles! My son is in love with the movie "Coco" so I may have to make these! – Angie
Day of the Dead Mexican Chocolate Cupcakes
Cheryl says,

Día de los Muertos or "Day of the Dead" – what exactly is this holiday? Since the movie Coco came out, I think it helped people understand that it is not the Mexican version of Halloween. It is a time to remember friends and family who have passed on. In Mexico, people go to the cemeteries to give the departed offerings of their favorite things. They'll often leave food and drinks, candles, photos and little trinkets. It sounds a bit morbid, but it's quite the opposite. It's a celebration of life and it's full of color, which is why I wanted to share these Day of the Dead cupcakes with you.


Reposted with permission from PooksPantry.com

Cheryl blogs at PooksPantry.com – Cheryl is a Chef by day and Blogger by night! She attended culinary school in New York and is a classically-trained Chef who worked in fine dining and high-end catering for over 13 years in New York City before leaving Brooklyn to relocate to Florida. She started her own personal chef and catering business four years ago.
Find Cheryl on Facebook, Twitter, Instagram, and Pinterest
Love it? Pin it!