This Halloween Fudge is orange and black and perfect for your class party!
"Shared with permission from Dorothy at CrazyforCrusts.com"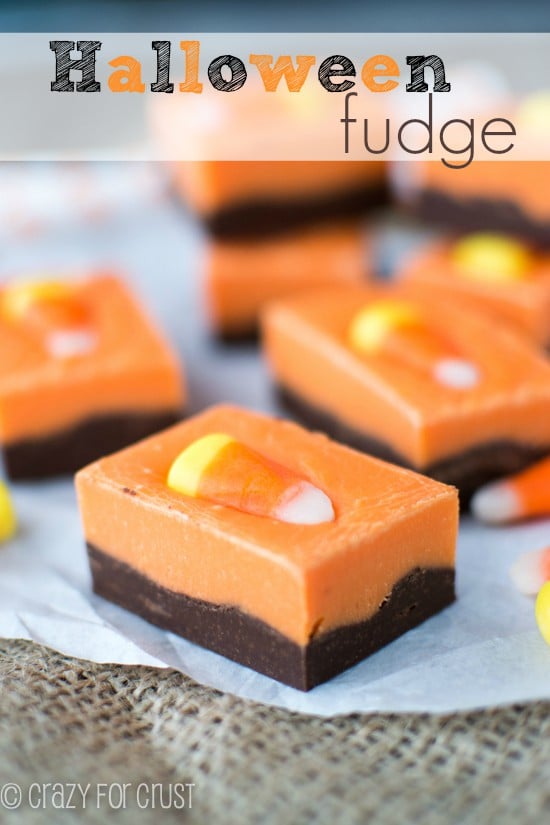 If y'all have event visited me over on my other blog, BigBearsWife.com you already know that I love easy homemade fudge recipes like this! I'm also crazy about layered fudge and this Halloween Fudge with it's orange and chocolate layers is wickedly amazing!
I love the layers of this Halloween Fudge and the fun candy corn candy on top!– Angie, Southern Halloween Queen
There are tons of candies out there that come to life when Halloween rolls around but none quite scream Halloween like the humble candy corn!
Sometimes it's used as decoration, sometimes it's just eaten as is and sometimes it tops fun and cute Halloween desserts like this easy Halloween Fudge!
They also make mini candy corn now that would be great for this Halloween Fudge if you wanted smaller pieces of fudge but really….when Halloween is here, who is really wanting a SMALLER piece of fudge haha.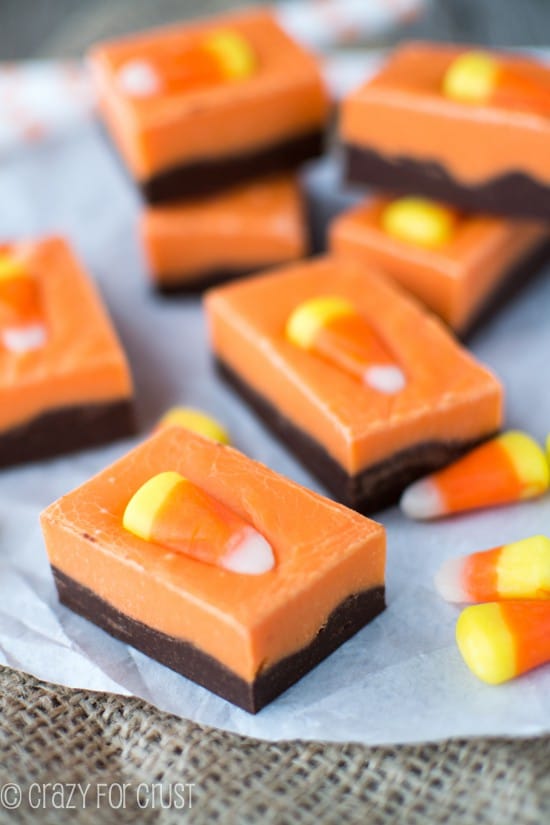 Dorothy says,

This fudge is super easy to make. You'd think it wouldn't be (I thought it wouldn't be) but it is! Thanks to my friend Jocelyn, who makes the best layered fudge (check out her Neapolitan), it really is totally doable!


Reposted with permission from Dorothy at CrazyforCrusts.com
Disclosure: The links below are affiliate links, which means I may receive a commission if you click one and purchase something that I have recommended. While clicking these links won't cost you any extra money, they will help me keep this blog up and running.



Dorothy blogs at CrazyforCrusts.com where she shares recipes that are sometimes crazy, often with a crust, and always served with a slice of life.
Find Dorothy on Facebook, Instagram, Twitter and Pinterest