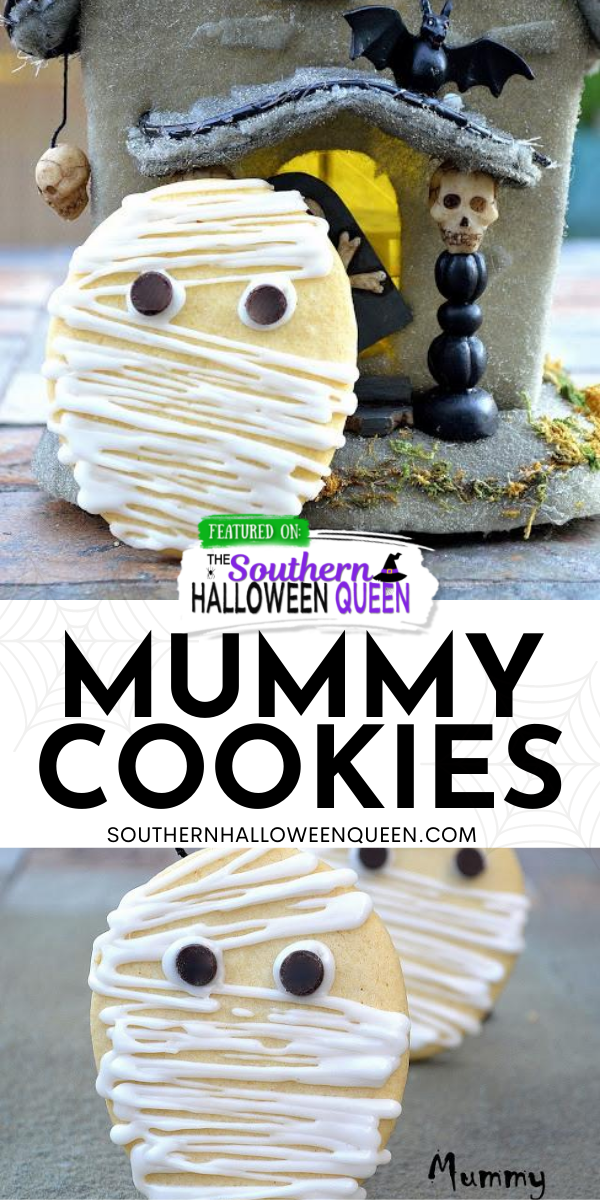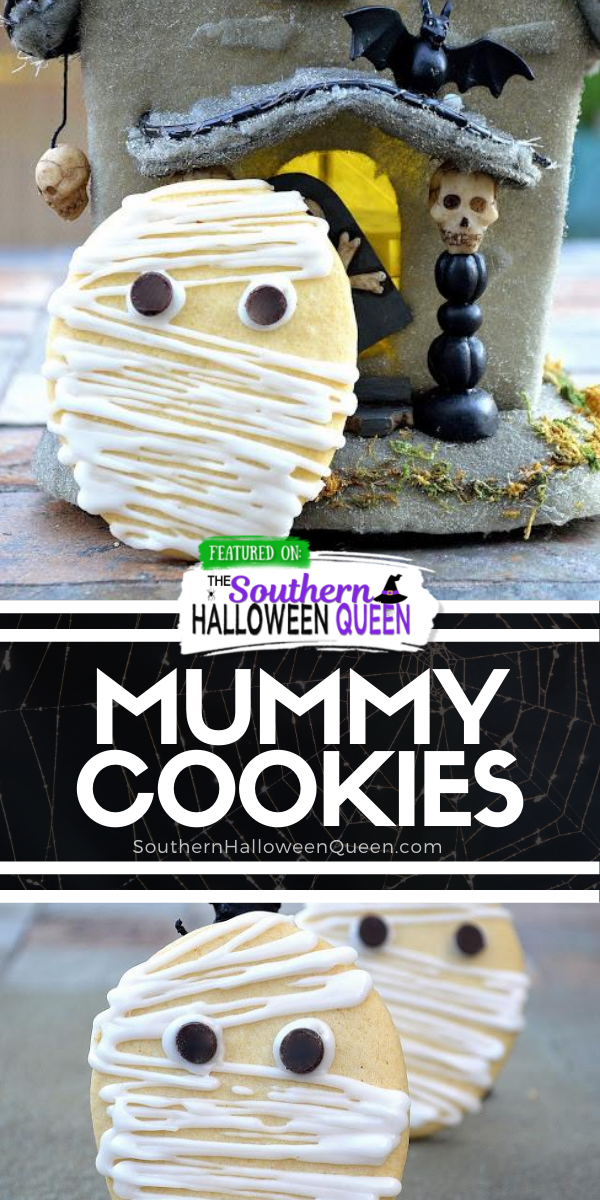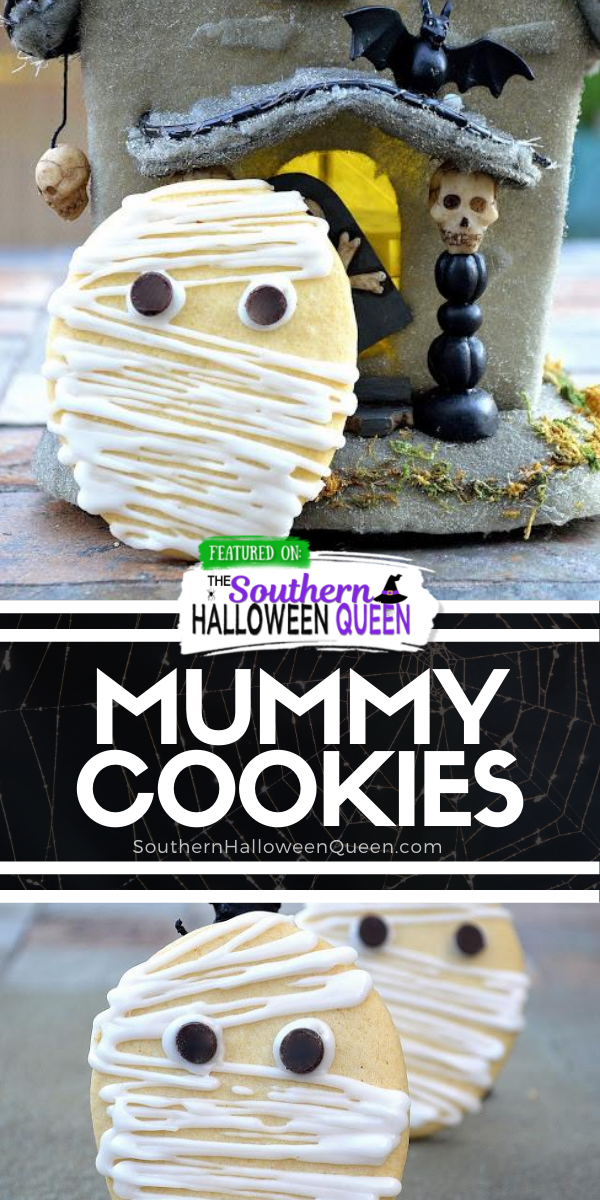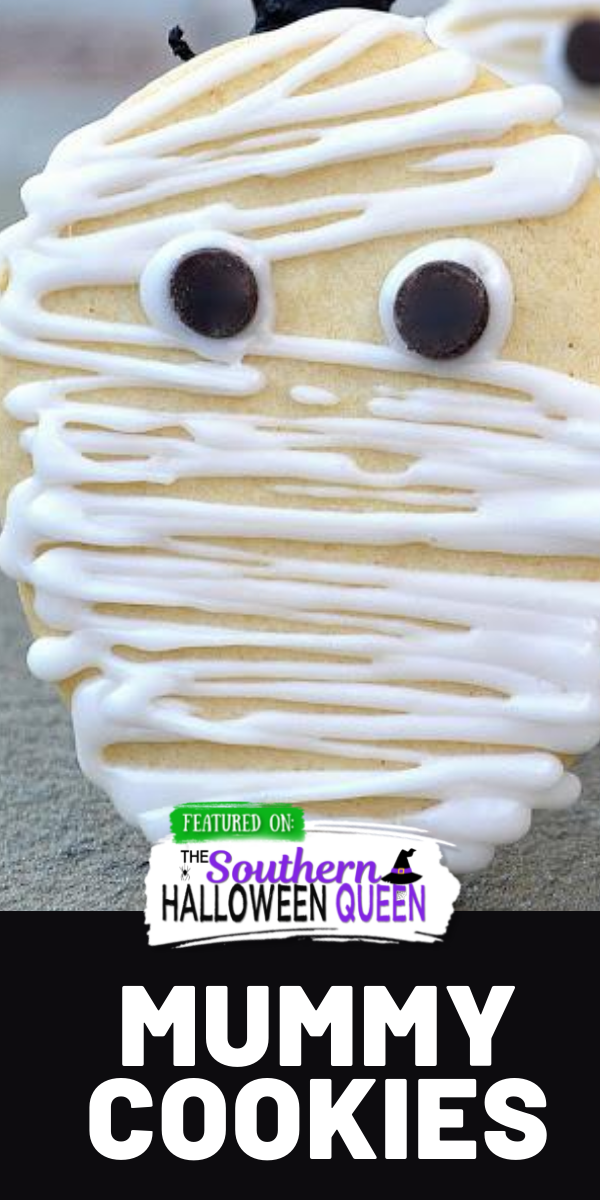 These easy Mummy Cookies are made with sugar cookies, a bit of white icing for bandages and chocolate chips for eyes!
"Shared with permission from Colleen at SouffleBombay.com"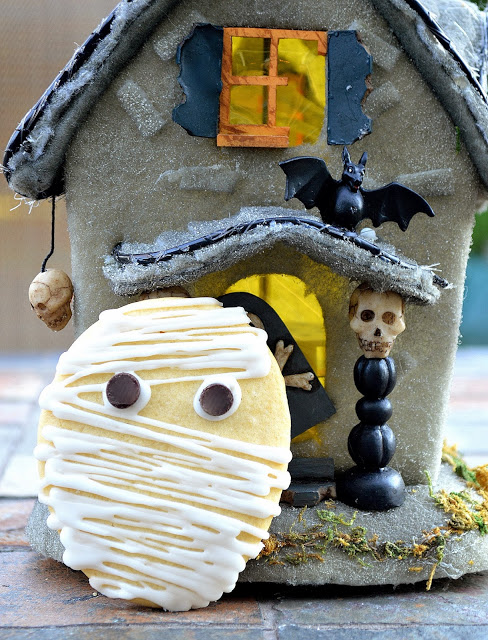 While elaborate and skillfully decorate desserts are fantastic, sometimes simple and easy are what I need! Maybe I'm in a rush or maybe I just don't have the energy to pull together spooky decorated cake or a creepy graveyard treat.
That's when I need easy recipes like these simple Mummy Cookies!
The white icing for these cookies makes Mummy bandages super easy to decorate! – Angie, Southern Halloween Queen
Collen has a link to her friend's sugar cookie recipe that sounds like it is perfect for these Mummy Cookies. She also have the recipe for the white "bandage" icing on her blog as well.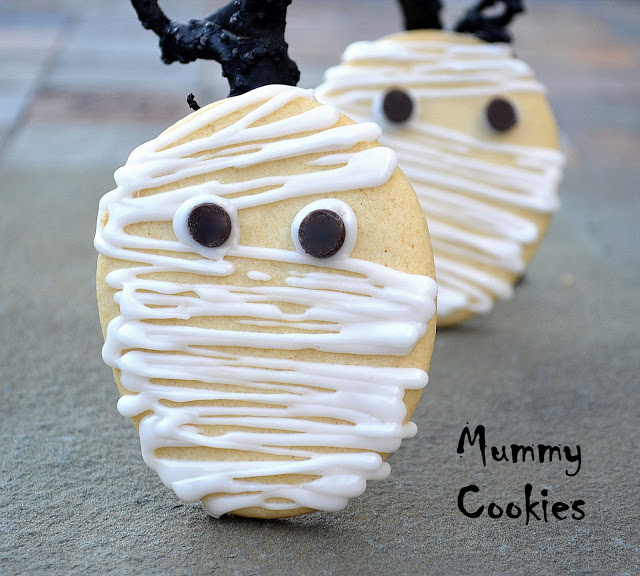 She says that her son and his friends loved these little Mummy Cookies so much and I can see why! I bet these would even be great as a DIY cookie craft to set out at a kid's Halloween party! You could even send them home with a little recipe/direction cards.
Maybe even make take-home craft bags as goodie bags! They could make some at the party, eat some that were already made and then take home a "make these at home" craft kit for mummy cookies!
Oh my gosh, I love that idea! I'll have to remember that for Halloween when Jax gets older. How fun would that be!
Colleen says,

These are perfect for kids to decorate as well – it doesn't get easier than this when it comes to decorating cookies.


Post and Recipe reposted with permission from Colleen at SouffleBombay.com
Disclosure: The links below are affiliate links, which means I may receive a commission if you click one and purchase something that I have recommended. While clicking these links won't cost you any extra money, they will help me keep this blog up and running.

Colleen blogs at Souffle Bombay and loves showing people how easy it really is to make memorable recipes. She wants to inspire you to step out of your comfort zone in the kitchen and try new things
Find Colleen on Facebook, Instagram, Twitter and Pinterest

Love it? Pin it!