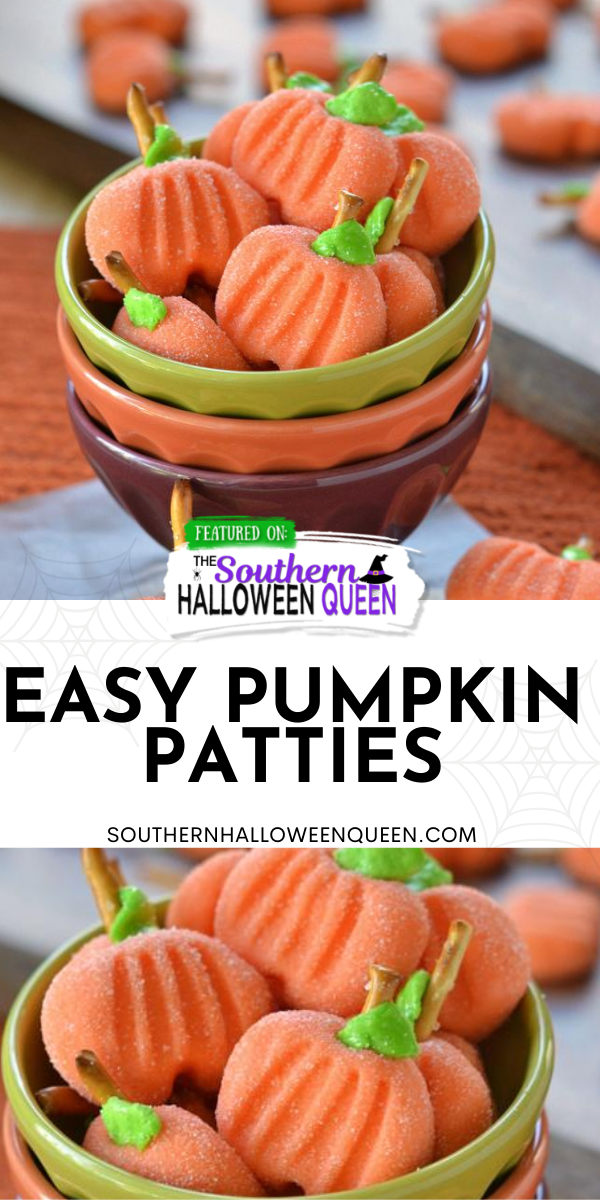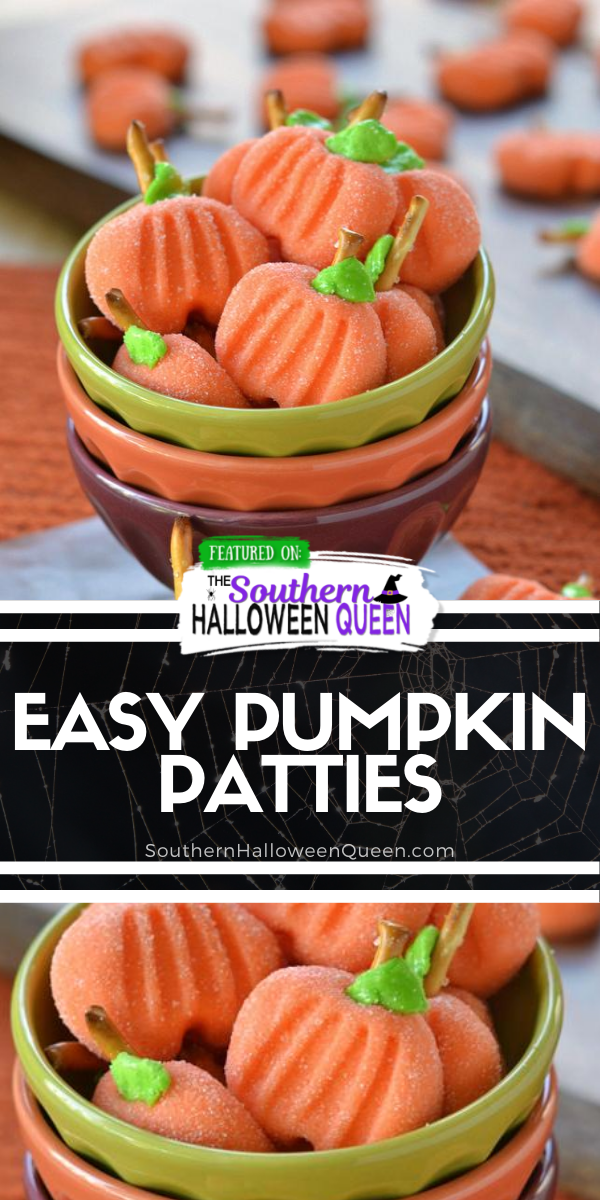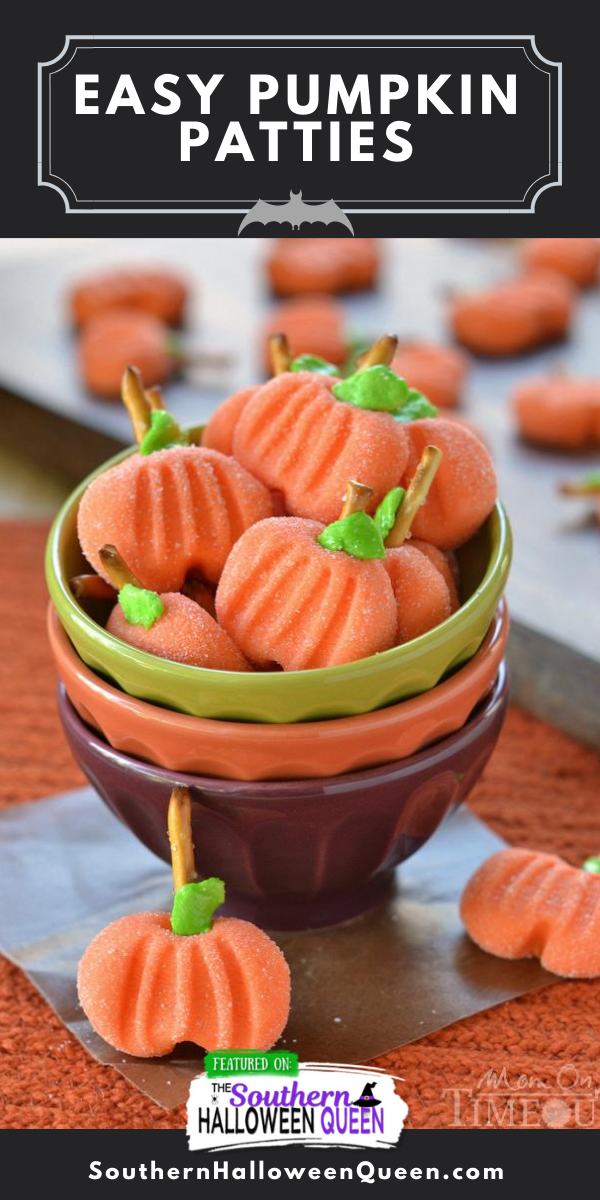 Delightfully easy Pumpkin Patties are the perfect no-bake treat to celebrate the season with. The cute factor here is off the charts!
"Shared with permission from Trish at MomOnTimeout.com"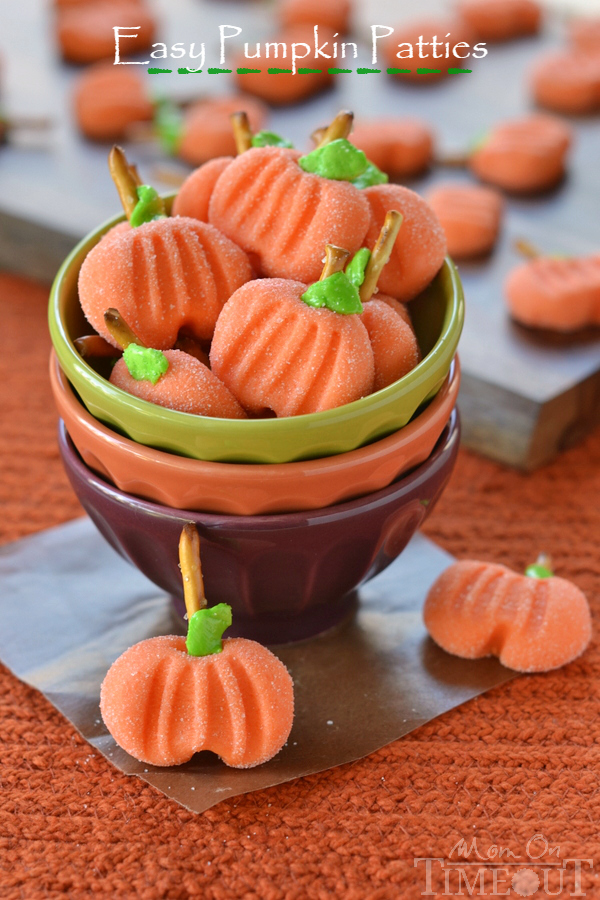 I think these Easy Pumpkin Patties might be one of the cutest things I've ever seen, y'all! Oh my word, how can you not be happy when you're looking at these!
These cute little Easy Pumpkin Patties also seem really easy to make.
I'm not sure if I've ever seen a more adorable tiny homemade pumpkin candy! – Angie, Southern Halloween Queen
I think that I might even make some of these Easy Pumpkin Patties and turn them into Easy Mickey Mouse Pumpkin Patties for Jax's 1st birthday this year!
I'm throwing him a pumpkin/Mickey pumpkin themed 1st birthday party and these would be adorable for the party!
I'm having a lot of fun turning regular pumpkin things into Mickey pumpkins since we're in love with Disney around here.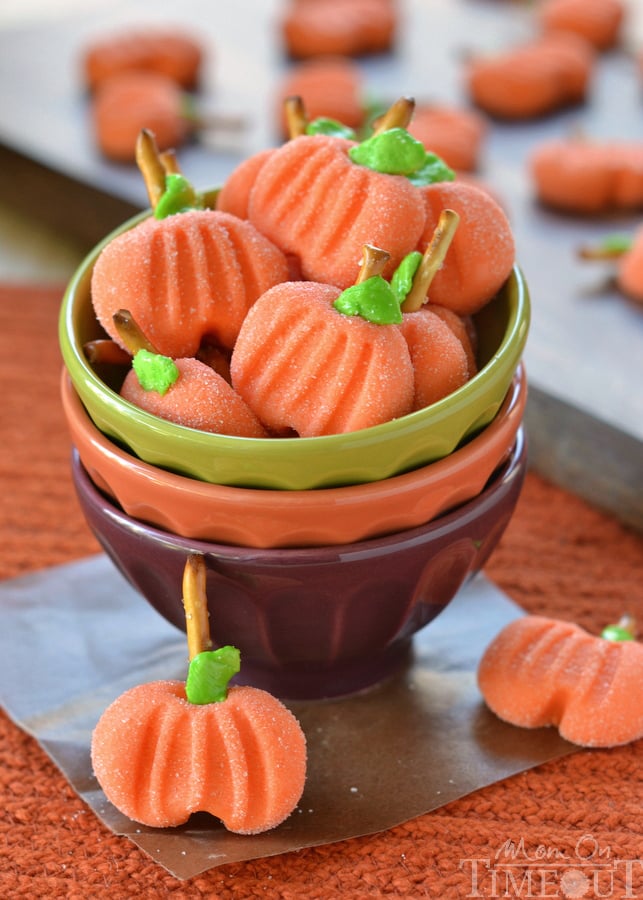 Jump on over to Trish's blog to grab the easy recipe and the step by step photos that she's put up so that you can make your own adorable mini pumpkins! I bet the kids would love these!
Trish says,

I took my go-to mint pattie recipe and with the help of some pretzels and some taffy, made these adorable little pumpkins.


Reposted with permission from Trish at MomOnTimeout.com
Disclosure: The links below are affiliate links, which means I may receive a commission if you click one and purchase something that I have recommended. While clicking these links won't cost you any extra money, they will help me keep this blog up and running.

Trish blogs at MomOnTimeout.com where she is serving up real food for real families! Dinners, desserts, and everything in between!
Find Trish on Facebook, Instagram, Twitter and Pinterest

Love it? Pin it!