This Easy Candy Corn Fudge recipe is going to become an annual tradition! Layers of creamy fudge flavored with real honey that look just like candy corn – so fun! No sweetened condensed milk needed!
"Shared with permission from Trish at MomOnTimeout.com"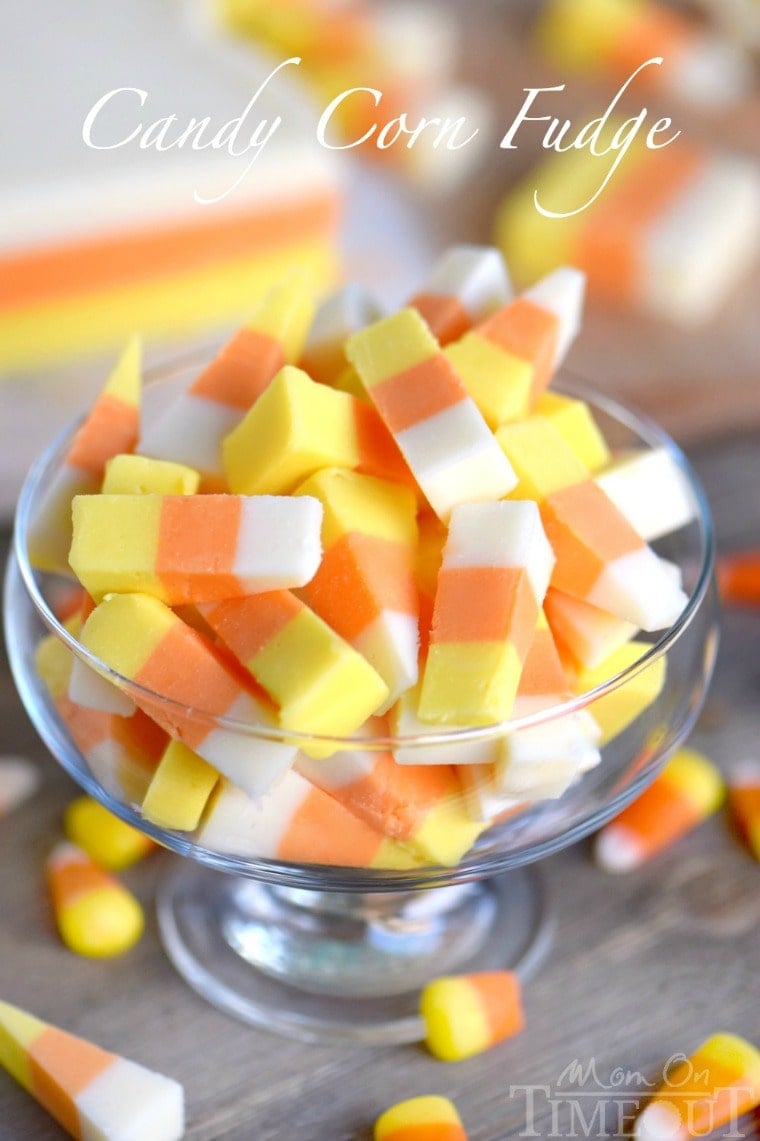 Look at the layers of this Easy Candy Corn Fudge! Aren't they super pretty! I love them and they make this fudge really look like little pieces of candy corn.
Trish did a fantastic job on making this fun and Easy Candy Corn Fudge! She's got the recipe for you too so that you can make your own at home!
Look at those fun candy corn layers in this Easy Candy Corn Fudge! They're perfect! – Angie, Southern Halloween Queen
I'm not a huge fan of regular candy corn but this Easy Candy Corn Fudge is something that I would LOVE to have sitting out in a little bowl at a party!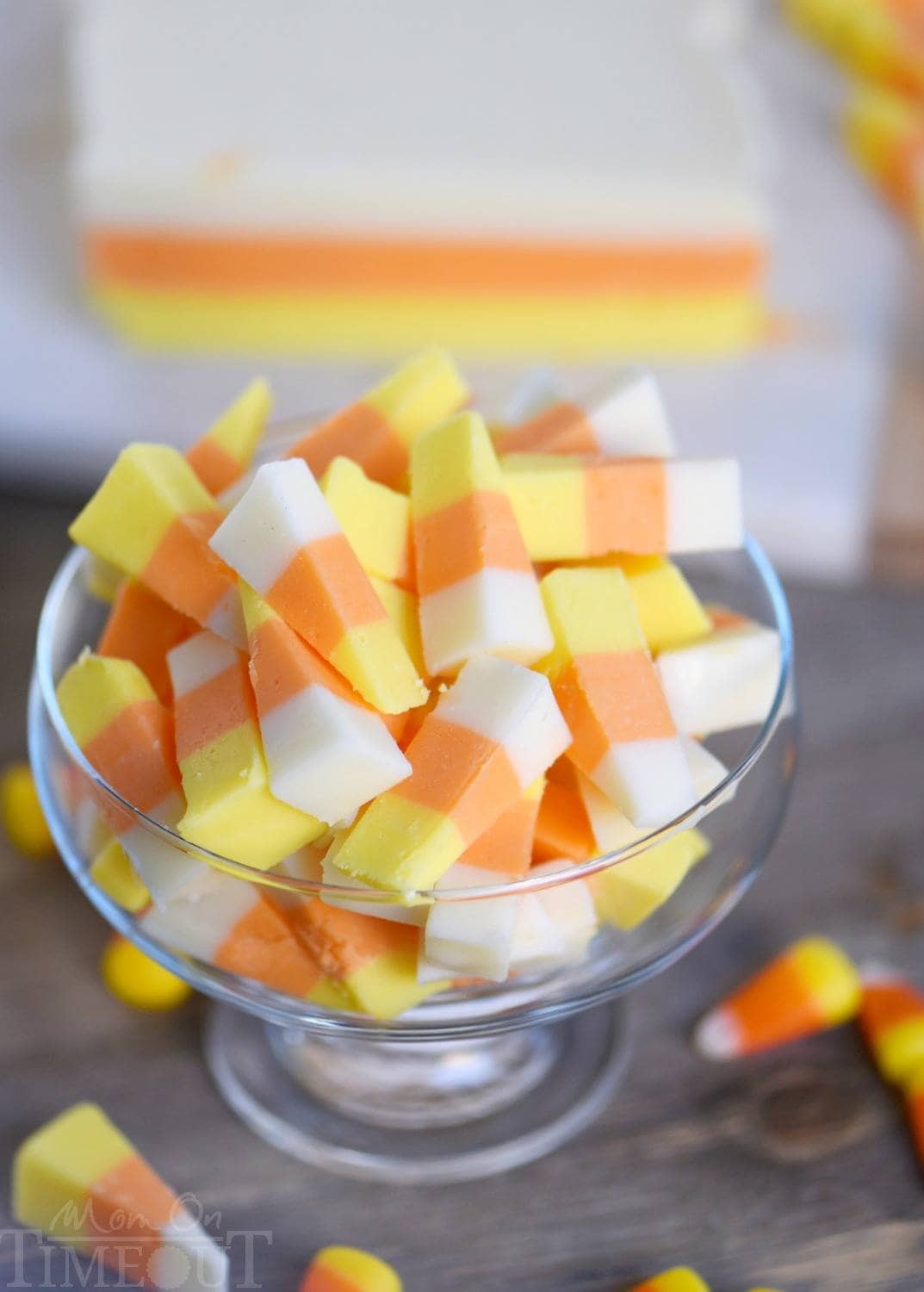 Trish says,

I used my Small Batch 3 Minute Cranberry Pistachio Fudge recipe as a base and it worked beautifully for this recipe. That particular fudge recipe is made in a loaf pan and makes just a small amount of fudge which is great when it's for a smaller group.

I flavored the orange and yellow layers with honey – just like actual candy corn – and for the white layer, I used clear vanilla extract to keep the white, well, white.


Reposted with permission from Trish at MomOnTimeout.com
Disclosure: The links below are affiliate links, which means I may receive a commission if you click one and purchase something that I have recommended. While clicking these links won't cost you any extra money, they will help me keep this blog up and running.

Trish blogs at MomOnTimeout.com where she is serving up real food for real families! Dinners, desserts, and everything in between!
Find Trish on Facebook, Instagram, Twitter and Pinterest