Black Magic Skull Cakes use my favorite skull baking pan. The cake is dark, dense, smooth, and rich – like magic!
"This post/recipe is from Heather and it originally appeared on SugarDishMe.com"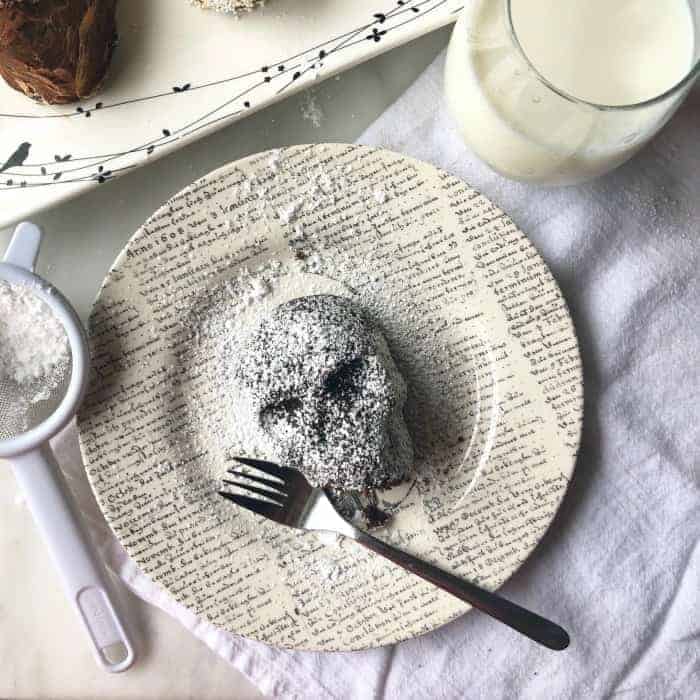 I freaking love Halloween.
Every year we throw a costume party at my house. And we go ALL OUT.
We start decorating in early September (because otherwise it's not worth the effort. I do the same thing at Christmas – don't hate). It's an unspoken competition to see who is going to show up in the best / funniest / most creative costume.
We usually order pizza because I don't want to spend my day making food. I want to paint my face, carve pumpkins, and replace all my lightbulbs with Edison bulbs for spook-factor.
But I DO make appetizers. And I DO make dessert.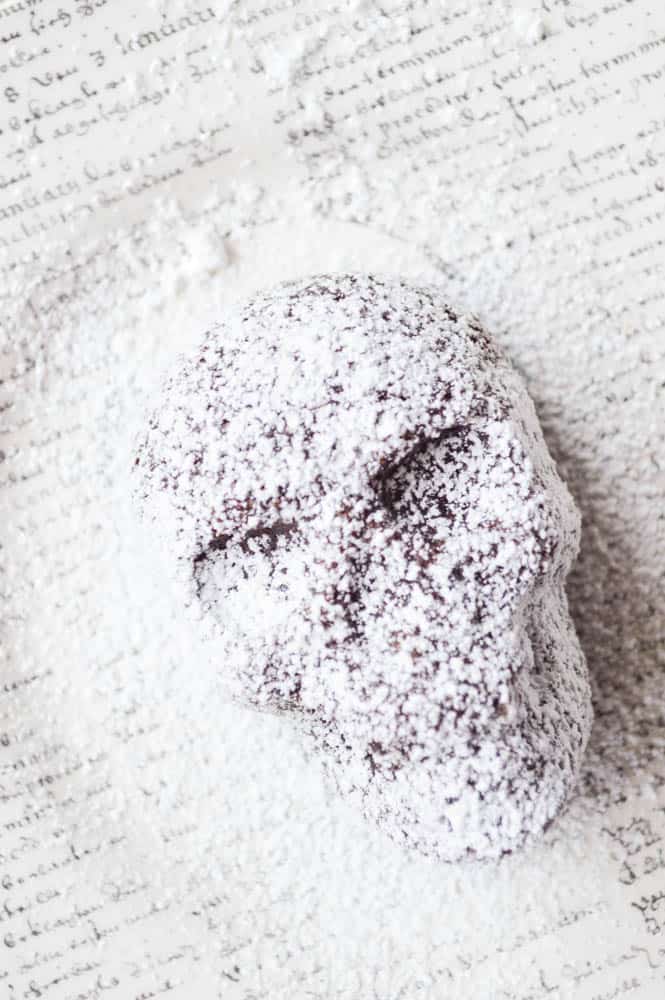 My most popular Halloween dessert is this Bloody Good Cheesecake. It's an easy red velvet cheesecake recipe but has a glaze made with red food dye and light corn syrup that is completely creep-tastic.
am particular about my Halloween desserts. I don't love hokey things. And I don't love gross. It's just a personal preference.
I like things to look … sort of like you have entered a witches den full of skulls and spells and cakes made in skull pans. No cold, wet spaghetti noodles or eyeball grapes. We go with Icky Intestines Bread ( a raspberry cream cheese pastry) and Black Magic Skull Cakes.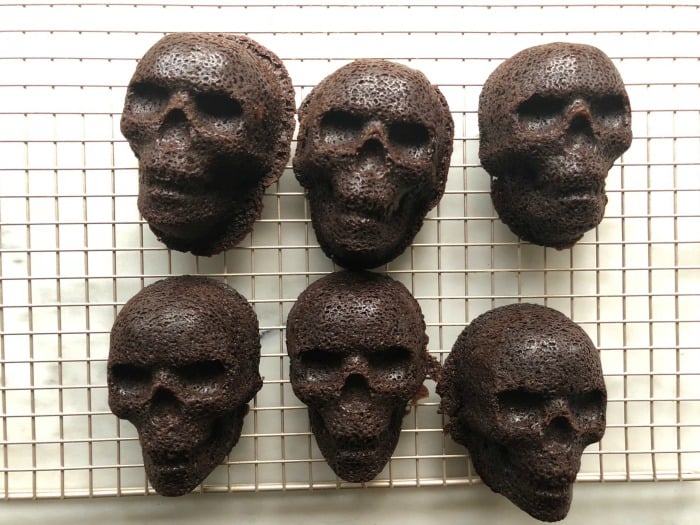 THE PAN
The thing you are going to absolutely NEED to make Black Magic Skull Cakes is a Nordic Ware Skull Pan. I bought mine last year and have actually been chomping at the bit to use it in a recipe and share it with you guys.
I don't usually like making recipes where you have to go out and buy a thing to make it happen. And I will say that you CAN make this cake in two 9 X 9 or 8 X 8 round pans. I actually tested both to be sure. BUT THE SKULL CAKES Y'ALL.
They are super cool.
THE CAKE
This cake is dense and dark. It's super rich and moist and I will warn you ahead of time that it's not a one-bowl cake. You are gonna get some dishes dirty. But IT IS SOOOOO WORTH IT.
It's a Devil's Food Cake recipe that I tweaked a little. I love the results and you will, too!
You don't have to have fancy cocoa to make these Black magic Skull Cakes, but you DO need to use dutch process cocoa. Hershey's Special Dark works if you just wanna grab what you can at the store.
Another fun thing to note: BROWN SUGAR.
SKULL CAKE DECORATING
Heads up: these cakes are not easy to decorate with frosting. I definitely could have gotten fancy with some piping bags and colored buttercream, but I am always in a hurry and I like easy. So my FAVORITE way to decorate these skull cakes is just to dust them with a little powdered sugar or cocoa powder.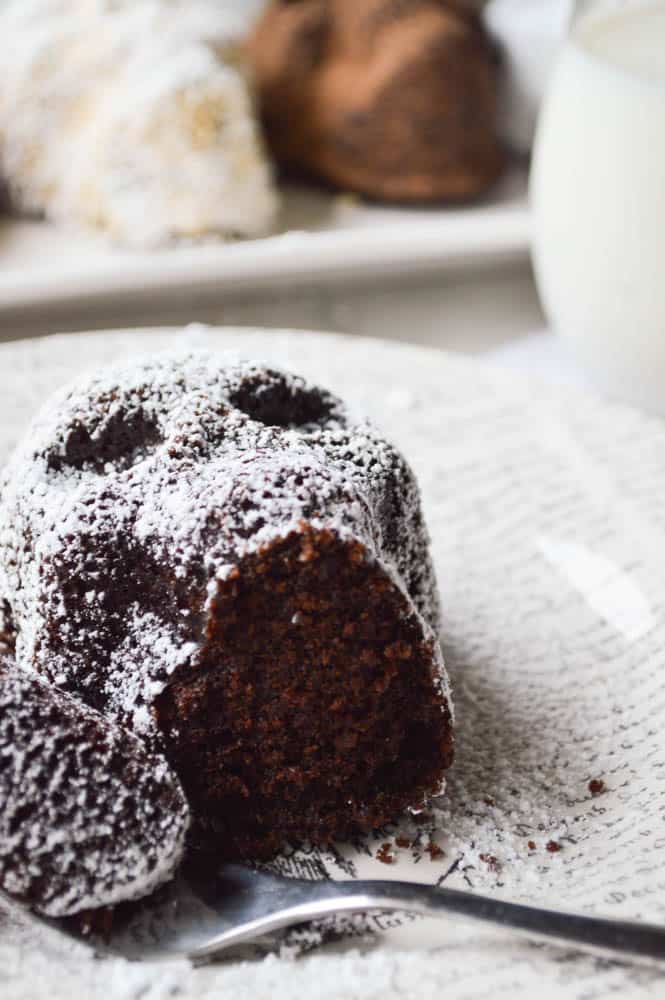 BLACK MAGIC SKULL CAKES
Heather says,

Black Magic Skull Cakes are perfect for all your halloween celebrating. Dark, dense devil's food cake made in a fun skull cake pan!
Reposted with permission from Heather at SugarDishMe.com

Heather blogs at Sugar Dish Me where she shares tried and true, tested recipes that work well in a home kitchen, without lots of complicated stuff. Her goal on her blog is to give you simple, family-friendly, fresh recipes with un-complicated ingredients, that you can find in a regular store, on a regular budget.
Find Heather on Facebook, Instagram, Pinterest, and Twitter