You've been BOOed! Happy Halloween! Have you heard about the Halloween tradition of being "BOOed"? I love the idea and we might do it this year!
"Shared with permission from Liz at HoosierHomemade.com"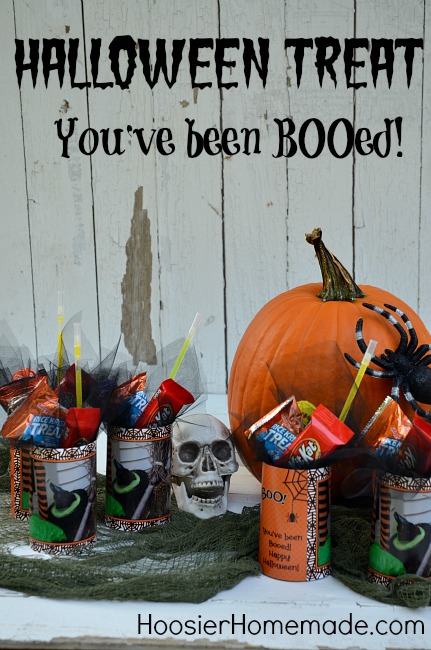 If you haven't heard of the Halloween tradition of being BOOed, I can't wait to share it with you! It's pretty simple. When you've been BOOed, you receive a small Halloween treat from a friend or neighbor. When you BOO someone, you create the treat or gift.
You've been BOOed! This is such a fun Halloween tradition! – Angie, Southern Halloween Queen
Then after you BOO someone with their Halloween gift, you make sure you leave a little something to let that person know that they should carry on the tradition and BOO someone else.
I can't wait to think of some more fun ideas!
Liz made up some super cute BOOs and I can't wait for you to see them!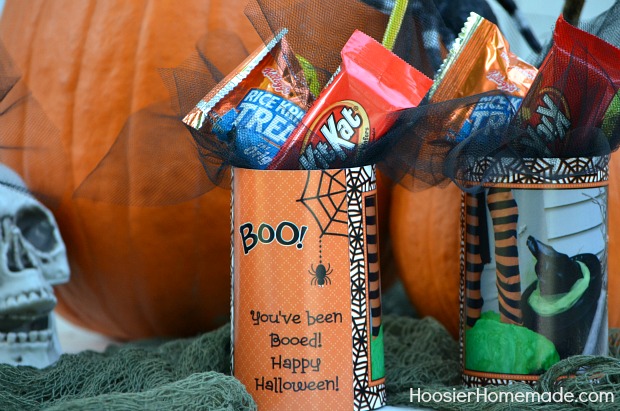 Liz says,

Have you ever been Booed? No? Well, it's actually pretty fun and simple! When you "BOO" someone, it's a lot like Trick-or-Treat, except you are giving the gift rather than getting. Simply create a small bag or bucket full of treats, leave it on the doorstep of a neighbor or friend, then ring their door bell and leave before they see you. In the Boo Bucket you can add any treat or little surprise that you like. In return, then they "BOO" another friend, and it continues.


Reposted with permission from Liz at HoosierHomemade.com
Disclosure: The links below are affiliate links, which means I may receive a commission if you click one and purchase something that I have recommended. While clicking these links won't cost you any extra money, they will help me keep this blog up and running.



Liz blogs at HoosierHomemade.com – Liz blogs over at Simple Easy Creative by Hoosier Homemade. She's created a new kind of online lifestyle magazine, one that takes it's inspiration from the best of Midwestern traditions and makes them new, modern and inspiring. Decorating, DIY projects, parties, gardening, good food, family and fun!
Find Liz on Facebook, Instagram, Pinterest and Twitter