It's time for Target's 2018 Halloween Decorations! Ready to see what they'll be putting out this year? Here are a few things I loved and links to see the rest!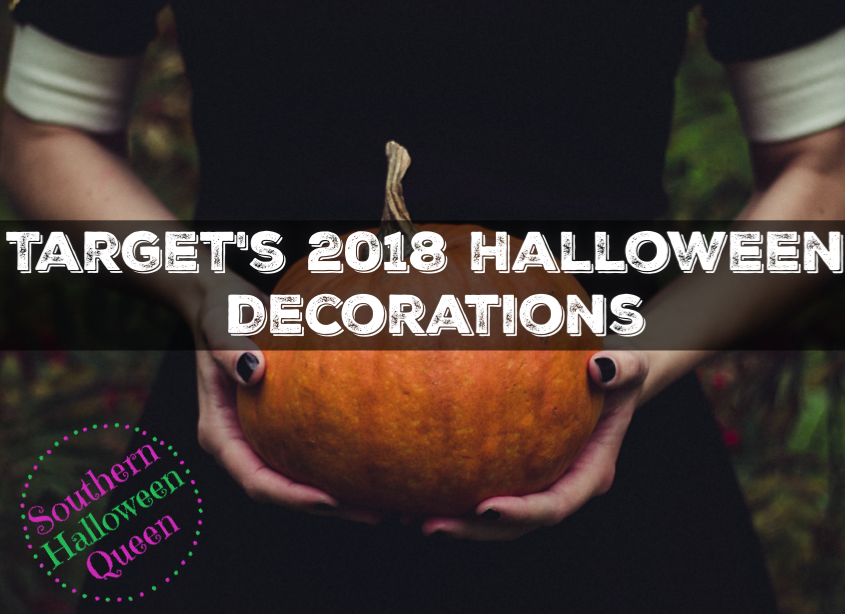 It's August! It's that time of the year when stores start to stock the shelves with all things Halloween and I have to resist the urge to spend every single penny I have on Halloween decorations for my house.
I'm pretty sure that my husband would argue that he massive totes of Halloween stuff in the garage were enough reason to keep my butt out of the shops that sell Halloween decorations but I can't help myself. I want it all!
Especially the witch stuff! I love it so much. We have the perfect house this year for Halloween decorations so I'm picking out tons of things t decorate the house with!
So most of Target's Halloween stuff goes on sale (at least online) August 22nd, 2018 but it looks like some of it's not available until 09/09!
But let's take a look! There are probably my top 10 WANTS haha but there is a ton more!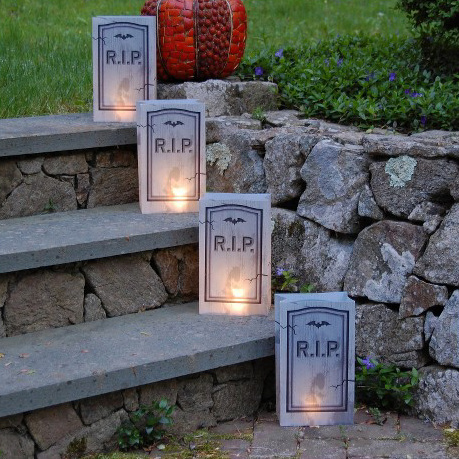 These Luminaria Tombstones fun are perfect for the walkway, driveway, sidewalk, staircase or patio for Halloween! I think I might get a few of these for the steps in front of the house!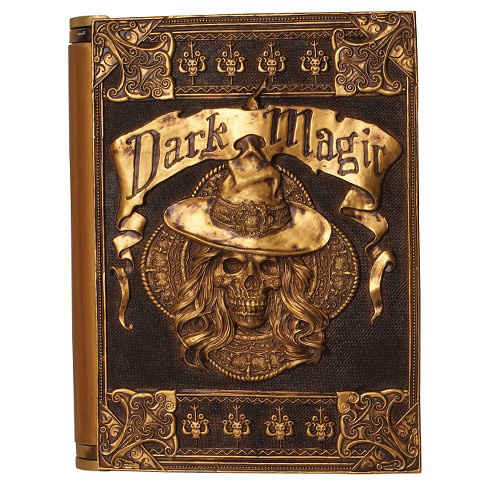 I love decorating my house with witch stuff for Halloween so it's just a given that this Magic Spellbook is on my top ten list! I love it even more thought because it 'magically" opens by itself and talks!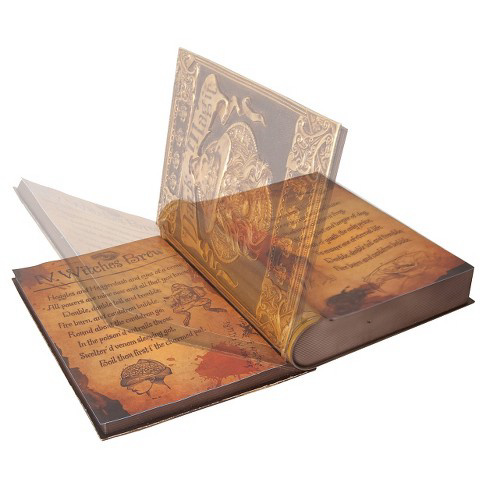 From the Target site —
this mystical tome has a motion/sound sensor that when activated will slowly open the book and will illuminate the dark incantations from within as a witchy voice says one of three sayings with each activation of the sensor (Double, double, toil and trouble, fire burn and cauldron bubble!; Round about the cauldron go, in the poisoned entrails throw! Sweltered venom, sleeping got, boil though first in the charmed pot! Ah-ha-ha-ha-ha-ha-ha!; Ah, I see my next ingredient has arrived! With you, my spell no longer deprived! Just a morsel I will take, in the cauldron boil and bake, your youth and flesh, the only price – to ensure me of eternal life! Ah-hah-ha-ha-ha-ha!; Ha-ha-ha-ha-ha-ha-hah! Another foolish child dares to trespass on this wicked place? Here now a spell to remove that smile from your pretty face! and haggerdash, and eyes of a crow – all powers are mine now, and all that you know! Ha-ha-ha!), then the book slowly closes and lays silent and still until the next sensor activation. The book can be opened manually without damaging the motor mechanism.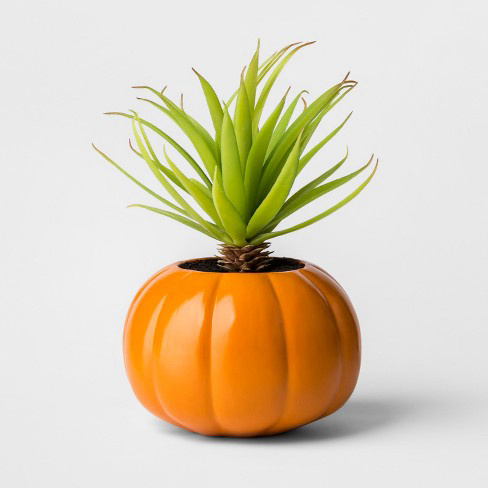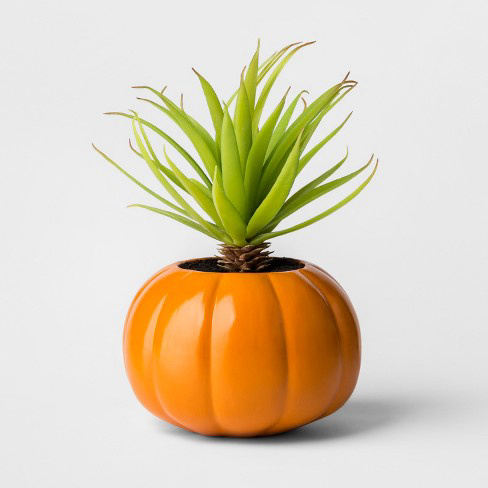 This is one cute little Pumpkin succulent! He would be perfect in my office for Halloween!

Ohh and here is a cute little ghost to go along with him!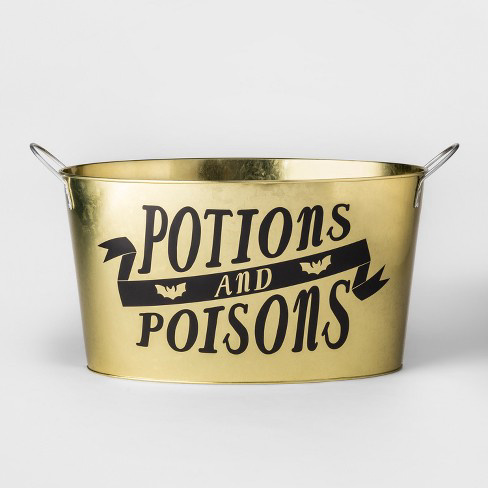 I'm loving this for a Halloween party! My love of witches has this drink tub making an appearance on my list!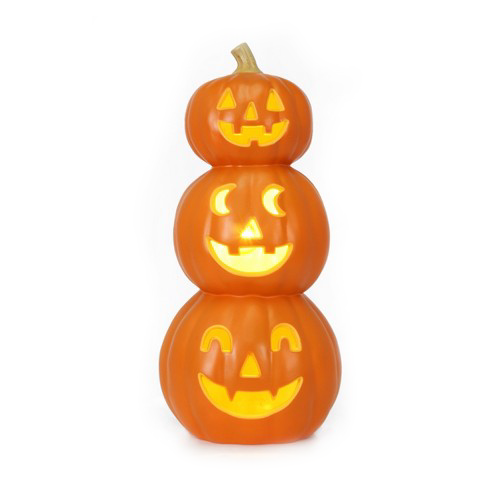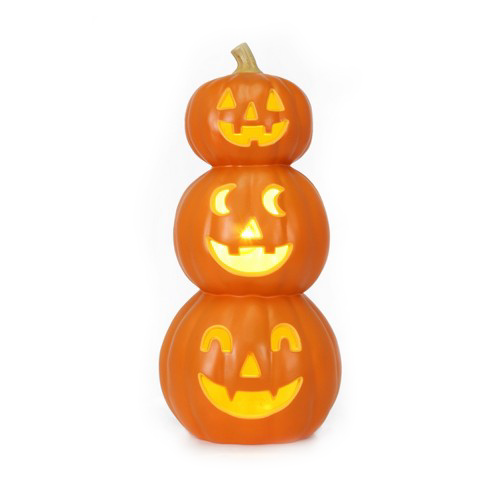 I'm already planning on putting these by the front door. I think these might even look good on one of those pedestal planters.
Back to the love of witches! This would look great at the house filled with our favorite Witches Brew Halloween Punch!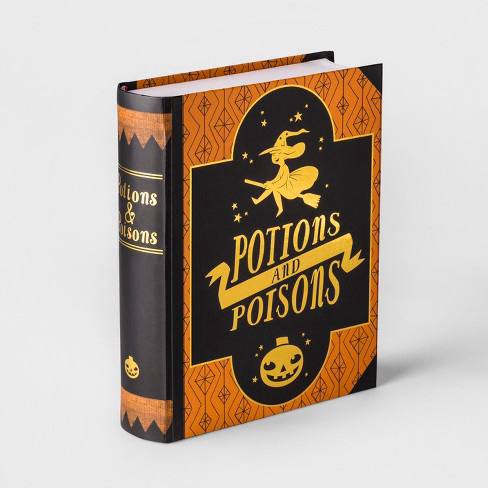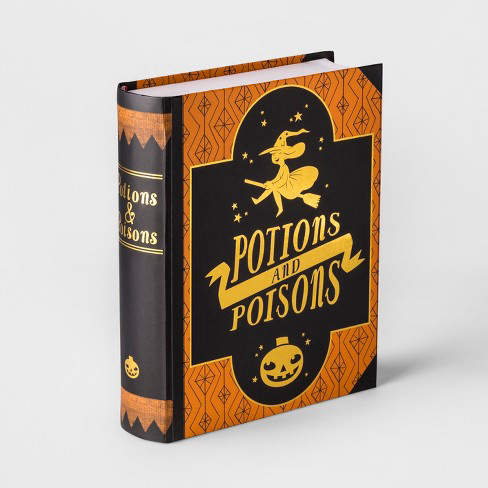 Another spell book that's not as fancy or expensive. I also love these kinds of books because they are hollow and you can put things inside, like candy!
Ok, ok, so this isn't on the top 10 for Target's Halloween decorations but I had to share it with y'all since I have a huge love of "The Nightmare Before Christmas"! It's a Jack pumpkin kit!!
Let me know which decoration is YOUR favorite!
Love it? Pin it!