With a little green paint and some craft time, these mason jars become Frankenstein luminaries with this fun Halloween craft project!
"Shared with permission from Amanda at CraftsbyAmanda.com"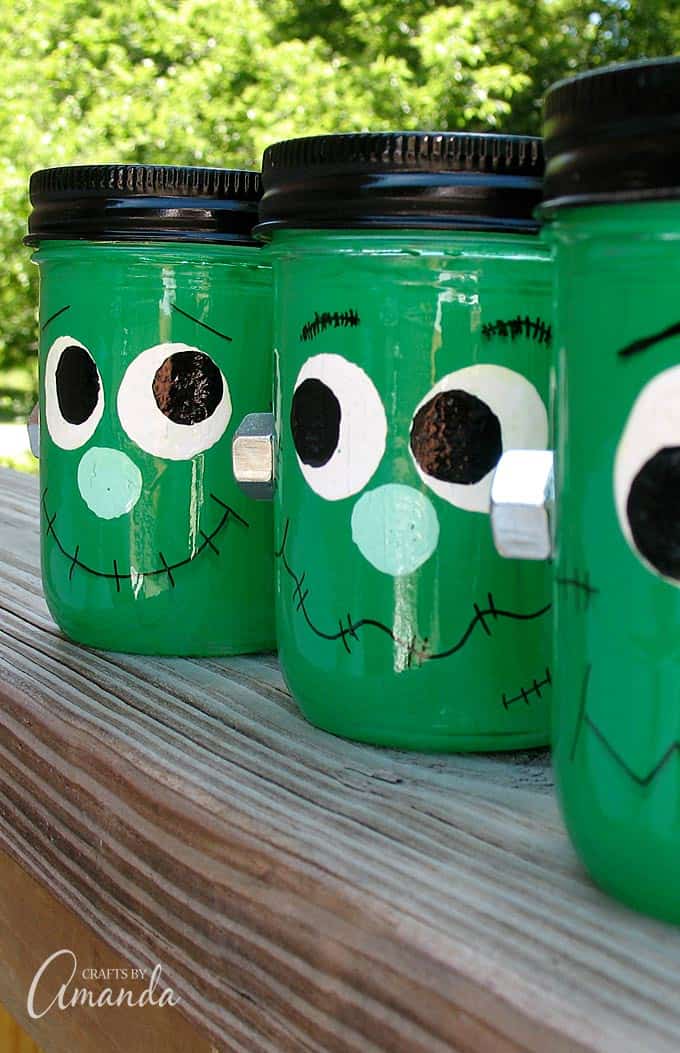 What happens when you take a little bit of time for Halloween crafting, adding in some mason jars and a bit of paint? You end up with the cutest Frankenstein Luminaries ever!
Amanda has really made some cute Halloween luminaries and I'm so glad she's sharing the tutorial.
These Frankenstein Luminaries would look so cute outside at a kids Halloween party! – Angie, Southern Halloween Queen
Not only would these Frankenstein Luminaries look super cute as they sat out during a Halloween party but these would also make GREAT take home souvenirs for kids at the party!
Either already made or if you have space and time, maybe this is something that kids could make during a Halloween party! Heck, I would have loved to make something like this when I was little at a Halloween party.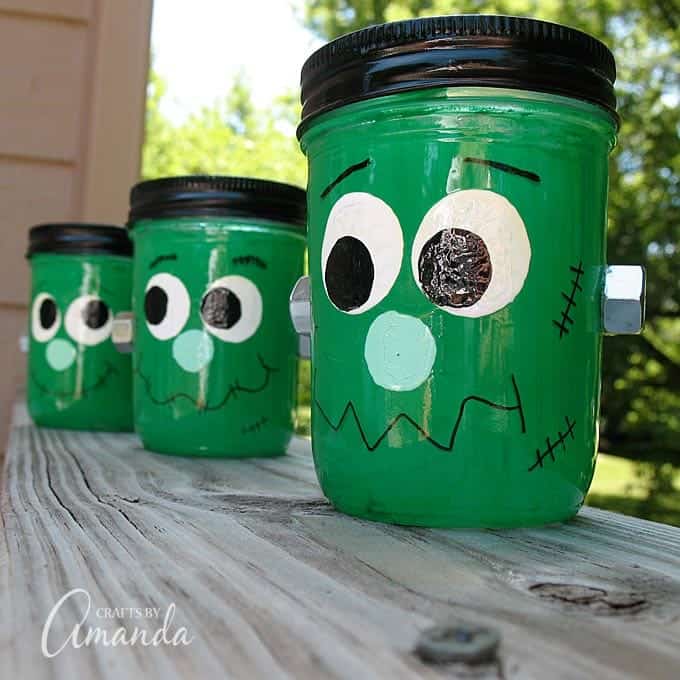 Not only are these Frankenstein Luminaries super cute during the day but they also look pretty neat at night!
Look at Frankenstein lighting up!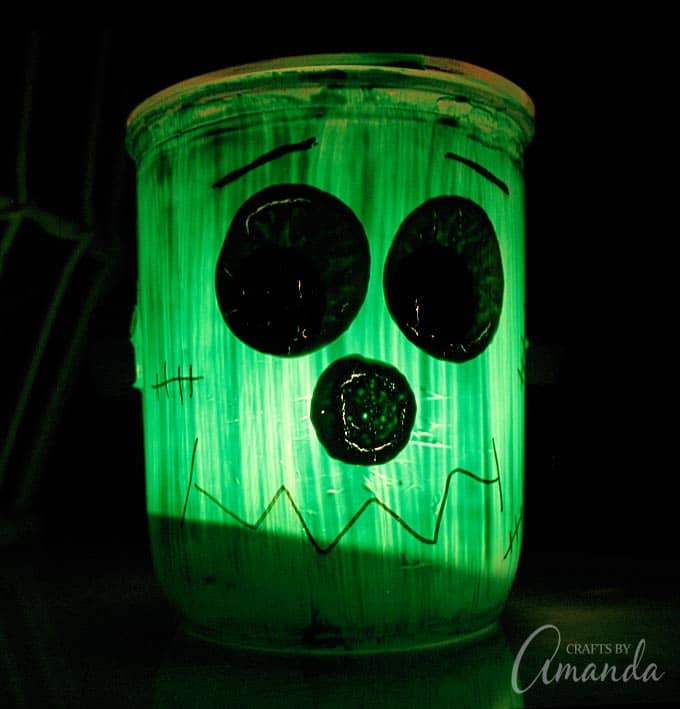 Amanda says,

Kids will love making these Frankenstein faces because they are so easy. You can make several different variations to create different expressions just by changing the eyebrows and smiles.
Disclosure: The links below are affiliate links, which means I may receive a commission if you click one and purchase something that I have recommended. While clicking these links won't cost you any extra money, they will help me keep this blog up and running.
Amanda has the entire photo step by step tutorial on her blog plus tips and trick as well as a printable supplies list!


Craft reposted with permission from Amanda at CraftsbyAmanda.com

Amanda blogs and creates at Crafts by Amanda! Amanda is the crafty, entrepreneurial mother of four children. She loves to bake, cook, make kid's crafts and create decorative items for her home. She is a crafting expert and guru in the kitchen and has appeared online and in print publications many times over the years. She is also the editor for the Home & Garden channel at Craft Gossip and owner of FunFamilyCrafts.com.
Find Amanda on Facebook and Twitter