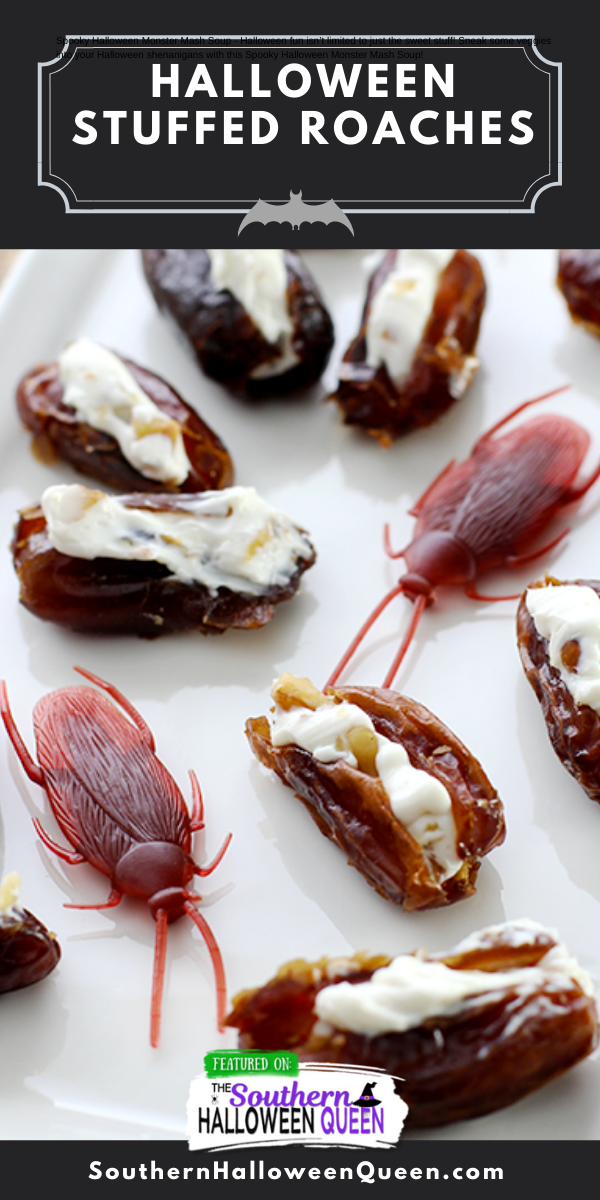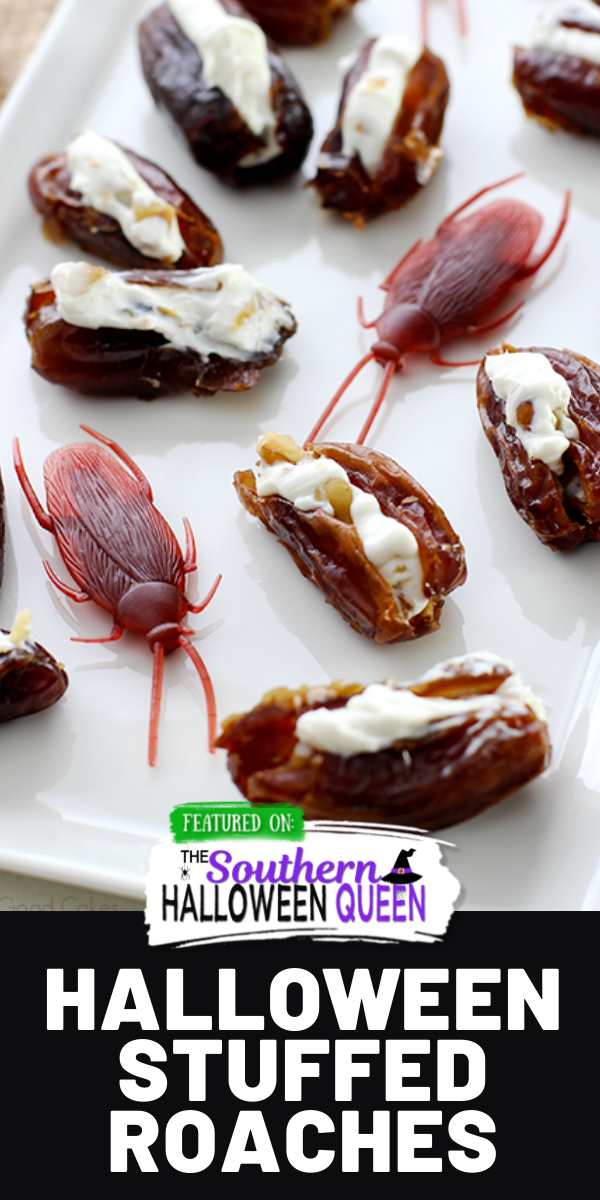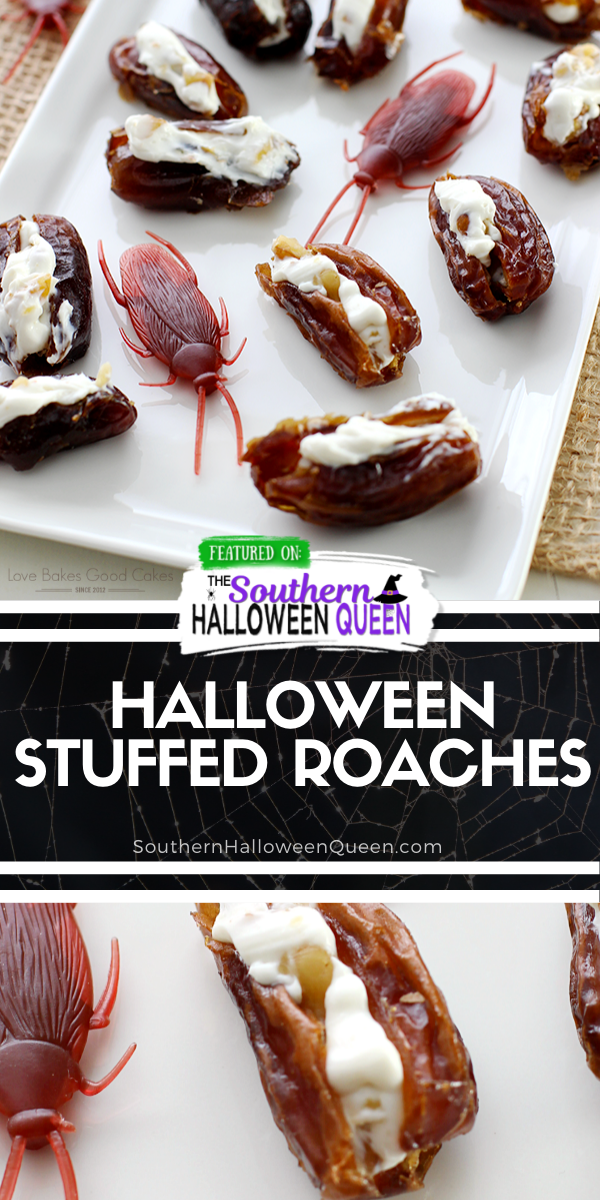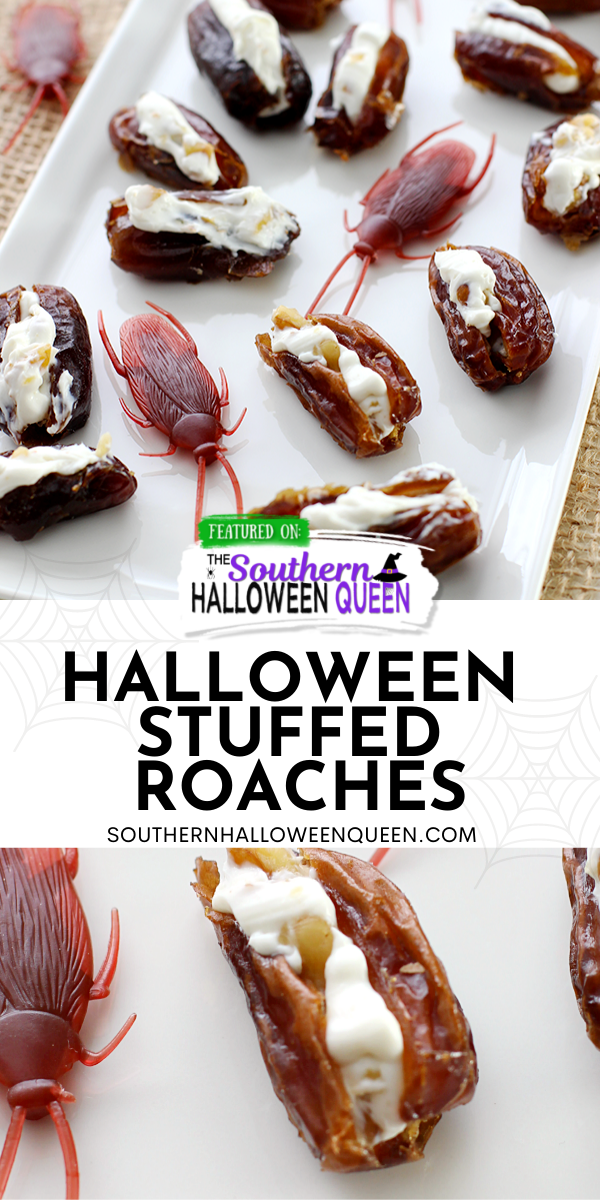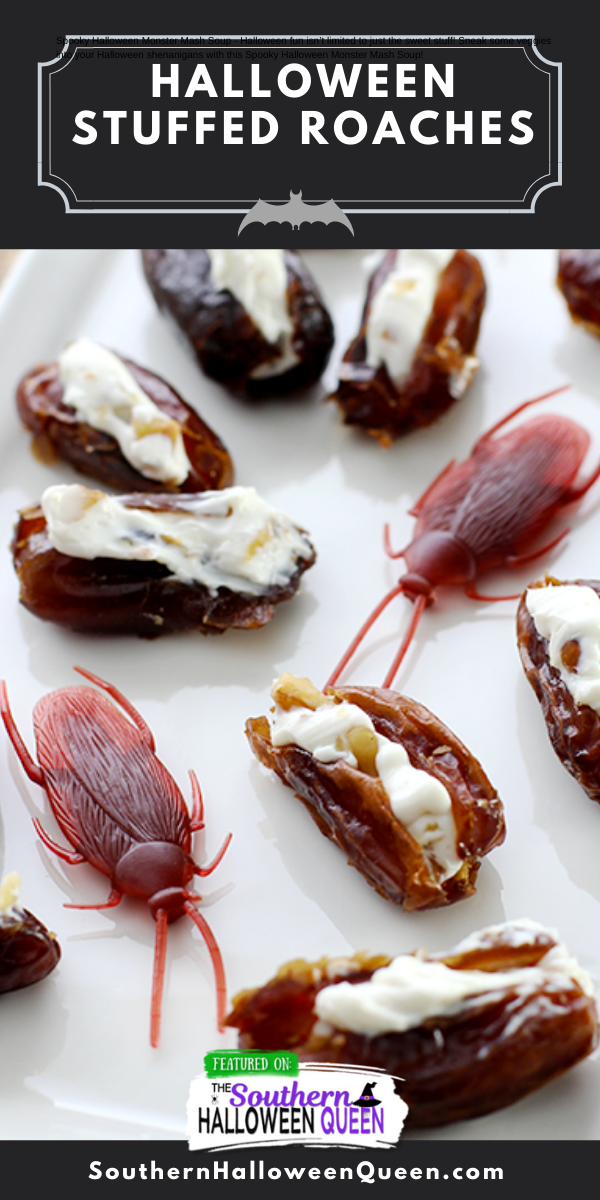 Ready for a gross Halloween snack? These Halloween Stuffed Roaches are a disgustingly entertaining way to get in on some gross holiday fun!
"Shared with permission from Jamie at LoveBakesGoodCakes.com"
I'm not normally big on gross Halloween food. I'm more of the super cute and spooky themed Halloween desserts and food but here on Southern Halloween Queen, I'm not going to discriminate because I want this blog to be a huge database of all things Halloween!
So here we have a gross and pretty awesome Halloween treat!
Roaches, Bugs, and Halloween, Oh my! What a crazy treat! – Angie, Southern Halloween Queen
So let's chat, I need to know, are you a cute Halloween type of person when it comes to Halloween treats and recipes or do you like the weird, gross, horror type Halloween type recipes?
Would you be all over these Halloween Stuffed Roaches? haha
Even though I'm not normally on the creepy treat side, I would probably love these!
Jamie says,

This has to be one of the grossest recipes I have ever made – and my kiddos get such a kick out of it so now we make them every Halloween! It's so gross in fact, that my 6-yr old daughter refuses to eat them because she thinks they're really bugs. Obviously, we need to work out some trust issues in the LBGC house – especially if she really thinks I would honestly feed her bugs!


Reposted with permission from Jamie at LoveBakesGoodCakes.com
Disclosure: The links below are affiliate links, which means I may receive a commission if you click one and purchase something that I have recommended. While clicking these links won't cost you any extra money, they will help me keep this blog up and running.

Jamie blogs at LoveBakesGoodCakes.com where she focuses on family-friendly recipes. She believes food is best when shared with family and friends – and dessert is always encouraged!
Find Jamie on Facebook, Instagram, Pinterest and Twitter

Love it? Pin it!