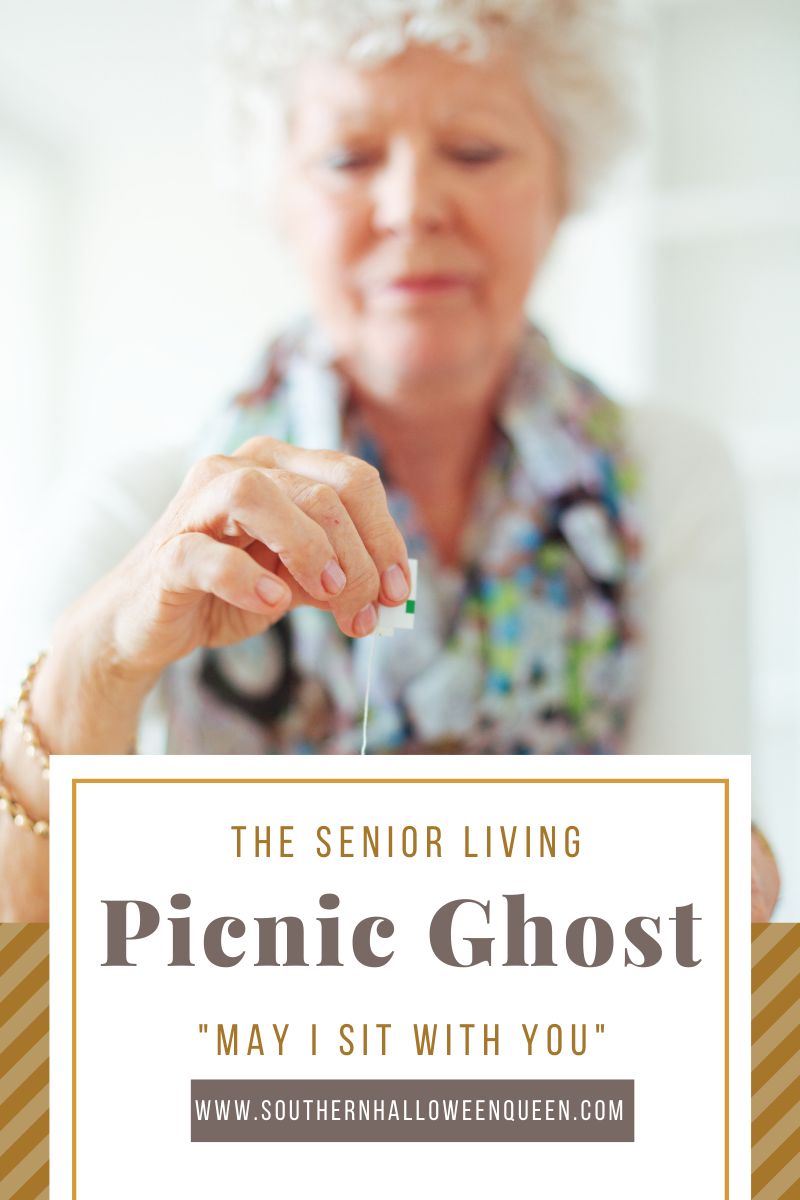 This sweet lady just wanted to visit and chat with Andy and her sister, but was she really there? The Senior Living Picnic Ghost story is below!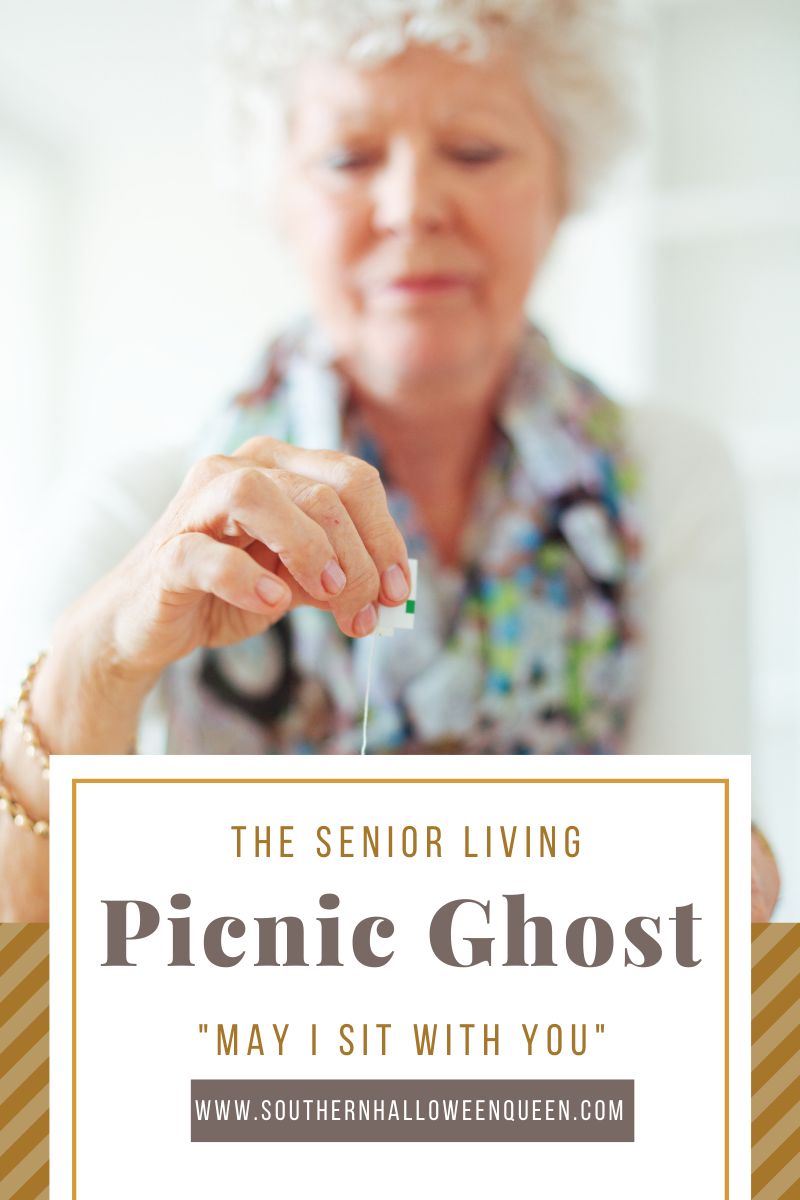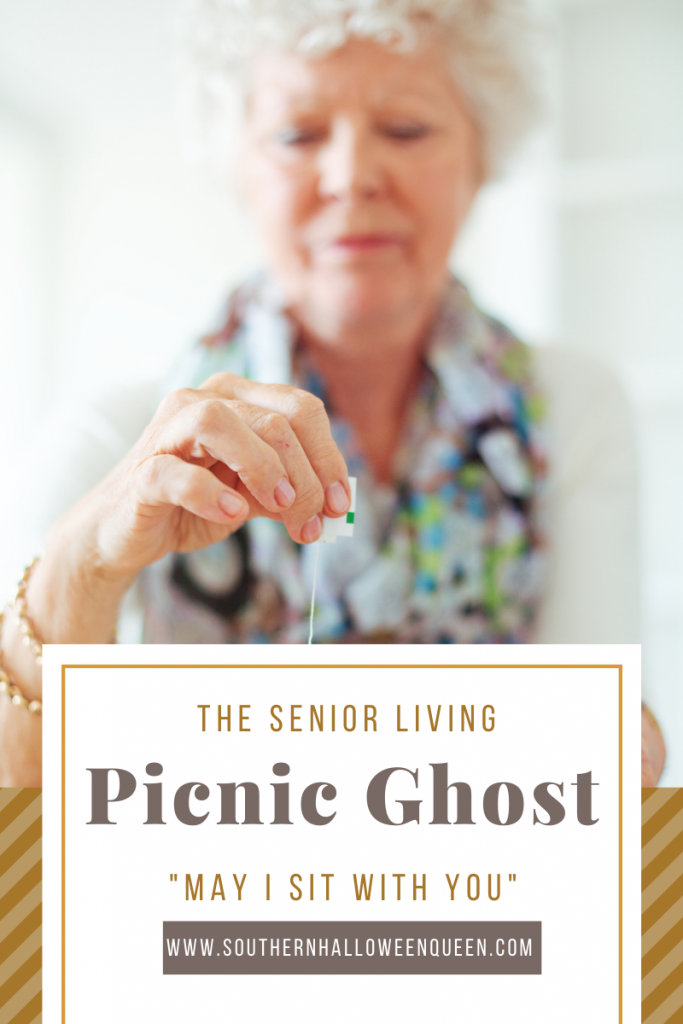 Hey y'all! I'm working on a new series for the blog featuring YOUR
ghost
stories! I'll be sharing my personal ghost stories as well as yours over the next few weeks as we lead up to Halloween and may even keep going all year! If you have a ghost story for me to share, send me an e-mail at
[email protected]
!
My friend, Andy, has our first ghost story to tell! Let's get to it!
When I was little, my dad was working at a Senior Living and they often had parties for the residents. Fourth of July, Halloween, Christmas, Luau parties, you name it! My dad would sometimes ask if he could bring his family along to these parties because the residents loved having kids around. Well one year, he took us to a Luau party which took place in a courtyard outside of the senior living. There were fire dancers, hula dancers and so much food! My sister and I loved fruits so we got up to grab ourselves a plate of fruits. As with everything, we had to make line along with the residents to grab our plate.
While waiting for our plate, a senior lady
(whom we assumed was a resident)
, approached us and started talking to us. She asked us if she could sit with us so my sister and I told her of course! She came with us to our table, same table where our dad, his co worker and his wife were also sitting. We ate our fruit and talked to the lady for a while, then she said she would go grab
more food
, stood up and left.
My dad asked my sister and I where we saw her and we told him we met her while grabbing food. He knew all the residents living at the senior living and hadn't recognized her. When he asked his co worker if he knew who she was, he asked who he was referring to. Turns out my dad's co worker never saw her. Even though she was sitting with us the whole time. My dad went around asking people if they knew who the lady was but no one remembered anyone that looked anything like the lady we had sat with.
The thing is, I personally feel that many souls stay behind to walk around in senior livings. Now having experienced that, I still went on to eventually work at that exact same building where that happened and don't regret a second of it.
A Second Story from Andy
I also have a few other stories that people have told me about that building. And a very crazy experience in an elevator
A little while before I stopped working at that building. I was setting up for bingo night on the 3rd floor. There are two elevators. A service one (which housekeepers, servers, movers, etcetera, use) and a regular passenger one. For some reason or another i decided to use the service elevator. I walked in and immediately felt hot and suffocating. I was in the elevator for a good while but the doors didn't close. I couldn't take the feeling and the second I walked out the hot and suffocating feeling went away but then I felt so emotional. It was weird!
Don't forget that if you have a ghost story for me to share, send me an e-mail at [email protected]